Tennessee Legislators Seek State's First Voucher Law With Targeted Program for Memphis Kids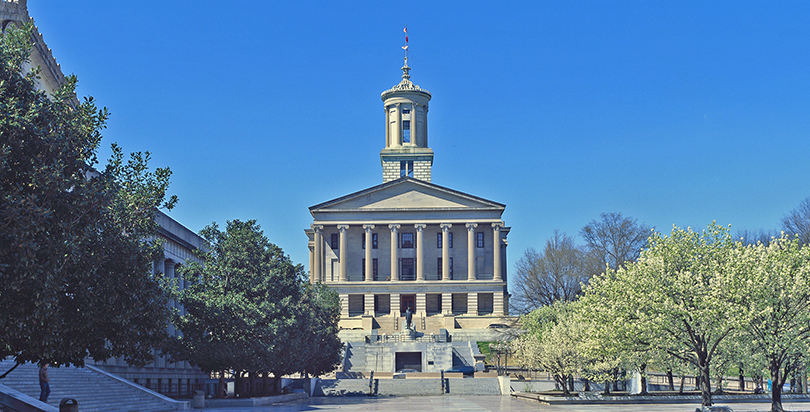 A new, bipartisan proposal to give needy kids in Memphis vouchers to attend private schools is winding its way through the Republican-controlled Tennessee legislature.
Dubbed the "
Opportunity Scholarship Pilot Program
," the legislation would offer about $7,000 worth of tuition assistance to students who currently attend Shelby County Schools and qualify for free or reduced-price school lunch.
It is just the latest attempt to implement a voucher program in Tennessee. Last year, the Senate approved a broader voucher bill, but it did not garner enough support in the House. Rep. Bill Dunn, a perennial sponsor of voucher legislation, introduced a similar measure this year, but it is still in committee. "I'm disappointed. For about five years, the legislature has not passed this bill," he told The 74.
But Republican state Sen. Brian Kelsey, Senate sponsor of the Memphis bill, told The 74 that the election of Donald Trump and his support for school choice make this the right time to pass voucher legislation. "President Trump has made it very clear that school choice is an extremely important way for Republicans to reach out to minority voters, and it's time for Republican legislators in the Tennessee House to wake up to that message and get on board," he said.
The measure was approved by the Senate Education Committee on March 8 and is scheduled to be picked up by the House Education Administration and Planning Committee on Tuesday.
GOP co-sponsor Rep. Harry Brooks said they decided to try a smaller pilot program this year so state officials could evaluate the effect of vouchers on student achievement. The initiative, also sponsored by Democrats Sen. Reginald Tate and Rep. John DeBerry, would cap the number of vouchers at 5,000 for the 2017–18 school year, gradually increasing the limit over the next five years. Policymakers could then decide whether to halt or expand the program.
"This year, we decided to propose a pilot program so we can find out once and for all whether school choice will work for Tennesseans," Kelsey told The 74. "I think every child deserves the chance for a quality education, even impoverished children in urban districts. I know this bill will help thousands of students."
Vouchers could help hundreds of kids find "a level of success that they have never experienced," said Brooks. "This [bill] would create one more choice of quality opportunities."
---
---
Vouchers have historically been opposed by the Tennessee Education Association, some Democrats, local school boards, and rural Republicans who worry they will take resources away from public schools in their communities. Kelsey said his bill's smaller, more tailored approach might make vouchers palatable to those rural Republicans.
Last week, busloads of Memphis students, activists, and teachers
traveled to the state capitol
in Nashville to protest the legislation, only to return home without testifying after the House committee bumped the bill from the agenda.
Advocacy group Tennesseans Reclaiming Educational Excellence has urged its supporters to flood lawmakers' phones with calls opposing vouchers.
The proposal would likely result in a loss of nearly $19 million a year for Shelby County Schools by the 2018–19 school year as the district
struggles
with low enrollment,
according
to the Tennessee General Assembly Fiscal Review Committee.
Studies
have shown
declines in students' test scores after they transfer to private schools using public money, but other research supports the idea that students in voucher programs obtain more years of schooling.
Lawmakers are also considering another bill from Kelsey that would allow special-needs students who attend private school to collect up to $6,000 for tuition. Current law requires those students to attend public school or be in kindergarten for a year before they can use an education savings account to pay for tuition or other education-related costs. Thirty-five students are currently enrolled in that program, which
launched
in January, according to Chalkbeat Tennessee.
Get stories like these delivered straight to your inbox. Sign up for The 74 Newsletter