Teacher's View: From Reading 'Power Hours' to Spaghetti Dinners, How to Get Kids — and Their Families — Ready for Test Day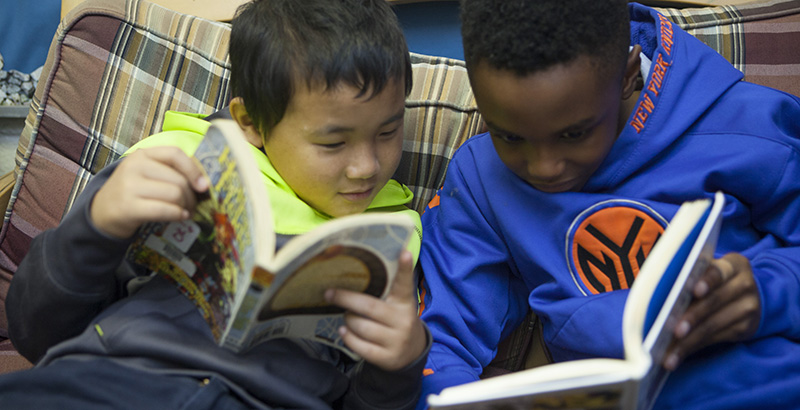 Growing up in the South, I loved spending time with my grandparents in their garden. Nothing brought me more joy than caring for plants and watching them grow, and feeling proud of my investment once the seeds I planted finally bloomed.
Looking back, it doesn't surprise me that I decided to become a teacher, or that I chose to work at a high-needs school where many students come from low-income homes. As an elementary school instructional mentor, I find that much of my success comes from nurturing my students as individuals and supporting their growth academically. This takes a good amount of effort, and it certainly requires me to have good instincts and the information I need to understand where my students are in comparison to their peers.
This is where annual tests come in. Mississippi's third-graders take an English Language Arts test that measures their reading proficiency as defined by the state's rigorous academic standards. This assessment is a critical tool to help educators understand where students are struggling, where learning gaps exist and whether students are performing at, above or below grade level.
As any elementary school teacher can tell you, third grade is a big year in a child's education. Up through the third grade, we teach kids to read. After this point, reading is incorporated into other forms of learning. This switch from learning to read to reading to learn means it's critical for students to be able to read by third grade so that they have a strong foundation for the rest of their education.
Without the information from the exam, we are not able to measure how kids are doing over time or how our school is helping all students gain the skills they'll need for the future.
As a result, much of my work centers on preparing and supporting our students, and that support goes far beyond the classroom — because as important as this assessment is, a lot more goes into students' education success than just what happens within the four walls of a classroom. And many of the students I work with have more serious concerns outside of school that often greatly impact their academic performance.
To provide this support to our third-graders, my colleagues and I challenge ourselves to think about what we can do for them outside our regular lessons and what strategies we can implement to prepare their mindsets for the test. Just as I learned that gardening requires more than simply watering plants, nurturing students so they can do their best requires a variety of approaches. One approach this year was to create a relaxing and motivating environment for our students and their families on the night before the test in mid-April. We hosted a spaghetti dinner for our third-grade families to build camaraderie among them, us and our students. We discussed with them why this assessment is important, and how we wanted our students to try their best, work hard and show all that they've learned in the past year.
Inside the classroom, for students who need additional help to become proficient readers, we incorporated into our lessons new nonfiction materials that spike kids' curiosity and that they've loved to tackle. We also did a "power hour" of reading each week, when students were grouped with peers at similar proficiency levels and could get more personalized attention that addressed the skills they were working on at that moment.
This assessment is not the be-all and end-all for our students learning to read, no matter what they score on test day. Yet it's an important moment to celebrate students' and teachers' hard work throughout the year, and to get more detailed information on what else our kids need to reach their full potential. And most importantly, here in Gulfport, the assessment has presented another opportunity for us to connect with our students and their families on the importance of learning and what we can do to prepare students for whatever the future holds.
Trish Stoll is an instructional coach in Mississippi's Gulfport School District.
Get stories like these delivered straight to your inbox. Sign up for The 74 Newsletter