Teachers Tackle Teen Depression: How Some Educators Are Using 'Right-Brain' Techniques to Overcome Students' Melancholy During the Pandemic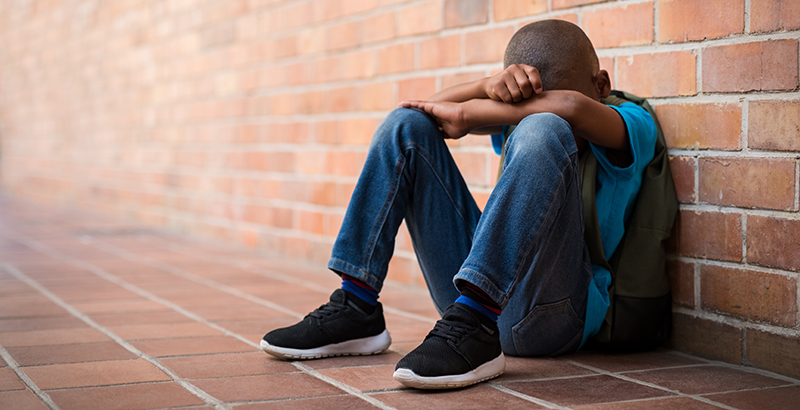 Get essential education news and commentary delivered straight to your inbox. Sign up here for The 74's daily newsletter.
For many young people, the seemingly never-ending pandemic and isolation of virtual learning have exacerbated symptoms of depression that researchers documented among this age group long before COVID-19.
In response to what has been described as overwhelming feelings of sadness and hopelessness, some local teachers, like Preshona Ambrita Ghose, have implemented unique instructional tools to better engage young people.
"We talk about the science of living, so that our joy can be at the center," Ghose, a teacher of 15 years, told The Informer as she explained a three-week meditative project designed to assist her high school students in controlling their thoughts and raising their level of mindfulness.
The project integrates elements of a similar exercise that alternative medicine practitioner Deepak Chopra has endorsed, while building off Ghose's previous lessons about extracting metaphors from science.
Ghose, who teaches multiple subjects at a bevy of private and African-centered institutions across the D.C. metropolitan area, said that she aspires to teach young people in a manner that will encourage them to apply lessons in their daily life.
For her, this ethos, in tandem with check-ins with students and parents, call-and-response techniques, songs with visuals, dialogue, and short periodic quizzes, keeps students immersed in the learning process while sitting behind a computer.
"I like to take my students through a journey in each subject in a way that makes sense to me, in a more big-picture, 'right-brained' sort of way that connects more with living our lives," Ghose told The Informer. "The universe speaks in patterns, and we have the ability to create our own."
Though episodes of teen suicide have been on the rise since before the pandemic, and researchers have seen an uptick in phone calls to hotlines, experts have been hesitant to declare a direct link between the pandemic and teen suicide.
Even so, the American Academy of Pediatrics counts irritability, frequent conflicts with friends and family, lack of effort in academic activity, hygienic decline, and suicidal thoughts as the symptoms of teen depression most likely to appear during the pandemic.
Researchers also point to the monotony of home and virtual learning environments as possible triggers, along with the COVID-19-related loss of a loved one. The Society for the Prevention of Teen Suicide, among other organizations, has noted that teens may see the loss of extracurricular activities and peer interaction as an insurmountable obstacle.
The pandemic has been equally taxing for parents, with a majority expressing concern that their children are academically falling behind. Such a perspective has been the impetus for school reopening in school districts across the country, even as the pandemic's death toll reaches 450,000.
In response to rising tensions at home, some pediatricians have recommended that parents and guardians set a positive tone and provide opportunities for their youngsters to verbally express their feelings.
For Kennedy Center teaching artist Bomani Armah however, doing so requires adults to not take for granted the gravity of young people's problems.
Armah, a teacher who integrates elements of math and English into arts instruction, recounted hearing about and seeing symptoms of unease, from his teenage sons and his students, shortly after the start of the quarantine period last March.
Such circumstances, Armah told The Informer, further compelled him to help young people under his tutelage explore their artistic talents.
As far as parents are concerned, Armah said he sees the pandemic as a period of recalibration needed to help them rethink how they approach education. He described the status quo, centered on high grades and a rigid path along to graduation, as harmful to the mental and emotional well-being of the entire family.
"If we took our time, we could've had socioemotional experiences and arts integration," Armah told The Informer.
"The entire country is dealing with the pandemic, so this idea that we're falling behind doesn't make sense," he added. "This plays into how we think of ourselves as a community when we have to compete with each other. As a culture, we shouldn't shame people for staying back. You didn't fail because of a pandemic."
This article originally appeared February at The Washington Informer and is published in partnership with the Solutions Journalism Exchange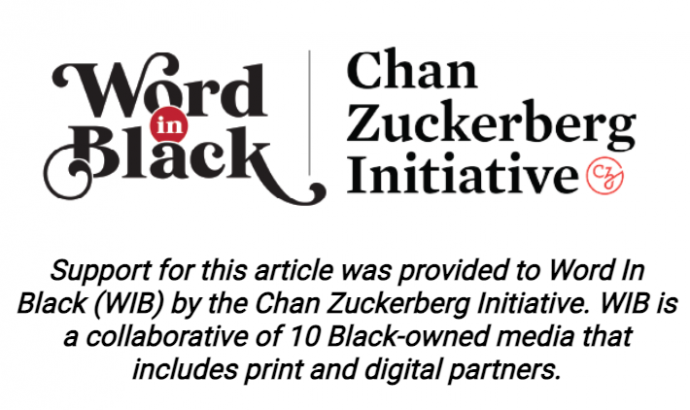 Get stories like these delivered straight to your inbox. Sign up for The 74 Newsletter