Teacher Raises, Bathrooms, Vouchers: Texas Lawmakers Take Up Big School Fights in Special Legislative Session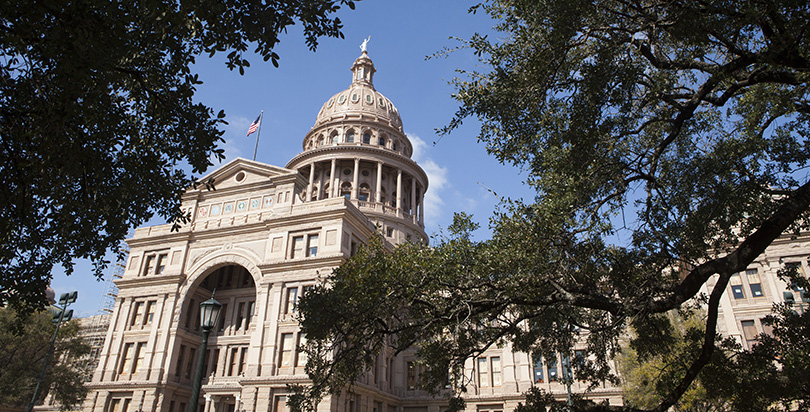 Less than two months after the end of a raucous legislative session, Texas lawmakers are back at it. On Tuesday, they reconvene in Austin for a 30-day special session, where they'll consider bills that could spur big changes in the state's schools — including private school funding for children with disabilities and bathroom restrictions for transgender students.
Gov. Greg Abbott called the special session after the legislature failed to approve a reauthorization bill needed to keep several state agencies open, including the Texas Medical Board. The session also provides an opportunity for Abbott and his allies to take up a swath of key Republican causes.
"If I'm going to ask taxpayers to foot the bill for a special session, I intend to make it count," Abbott said, according to The Dallas Morning News.
Teacher pay hike
Abbott is asking lawmakers to approve a $1,000 pay raise for teachers that could cost about $350 million a year. How lawmakers would pay for the increase remains open for debate.
A proposal by Lt. Gov. Dan Patrick would use state lottery dollars to give long-term and retired teachers bonuses of $600 to $1,000 and an increase in retirement benefits. Patrick also called on school districts to reallocate 5 percent of their budgets to raise teacher salaries, arguing that local education leaders need to better prioritize spending.
Teacher hiring
Another proposal by Abbott would give school administrators greater flexibility over teacher hiring and retention. Although specifics remain unclear, the lawmakers could pursue a proposed merit pay system for teachers.
School financing
Abbott wants legislators to create a commission that would spend the next year and a half researching ways to reform the state's school funding system, following a state Supreme Court ruling last year that found the current mechanism just barely constitutional. A similar proposal was shot down during the regular session, with Rep. Dan Huberty arguing that additional research on the matter was not necessary.
Vouchers
Abbott wants lawmakers to consider legislation that would create the state's first private school choice program, although during the regular session, opposition from Democrats and Republicans from rural districts killed two voucher proposals. Abbott's new plan calls for education savings accounts that allow students with disabilities to spend public money on approved education expenses.
Bathrooms
Among Abbott's top priorities is a proposal that would regulate bathroom access for transgender students, a contentious issue that's played out in schools across the country — most notably in North Carolina, where lawmakers approved the nation's first bathroom bill.
Under Abbott's proposal, transgender children would be required to use bathrooms that align with their sex at birth, outlawing policies that allow access based on gender identity. The issue became a sticking point during the regular session, ultimately failing to reach the governor's desk after a feud between moderate Republicans who, along with business groups and Democrats, argued that the proposal would hurt the economy and encouraged discrimination.
Get stories like these delivered straight to your inbox. Sign up for The 74 Newsletter