Teacher Job-Search App Focuses on Diversity in Education
EduOpenings grew out of its founders' experiences as Black men working in education in St. Louis. Now, they're looking to take their platform national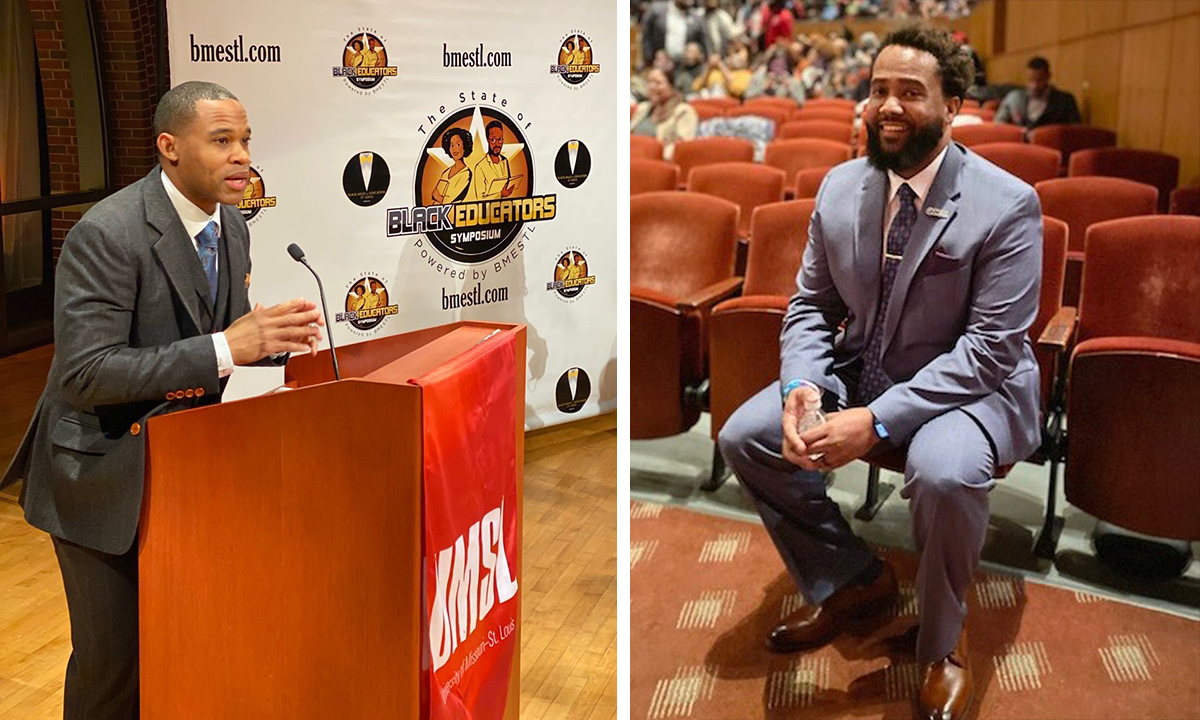 Support The 74's year-end campaign. Make a tax-exempt donation now.
The founders of EduOpenings didn't start out to build an app that could connect diverse job seekers with schools across the nation. But that's where the new company is headed after showing success in the St. Louis market and branching out to 10 states.
In a landscape of large-scale employment websites, EduOpenings offers an easy-to-use app focused specifically on education, designed to allow job seekers to promote their skills through resumes, videos and other media while giving employers direct access to a diverse group of candidates.
Marshaun Warren, director of human resources and director of diversity, equity and inclusion for the Belleville Township High School District, across the state line from St. Louis in Illinois, was drawn to EduOpenings because "I recognized an opportunity to execute not only a wider search for candidates, but also a specialized search that focused specifically on school personnel."
Having used recruiting platforms for nearly two decades, "the inclusive architecture of EduOpenings also supports and encourages the engagement of diverse candidates," Warren says.
EduOpenings's origin story isn't so much about creating a new business, but about two St. Louis education leaders working to solve problems in their own community. Founders Darryl Diggs, director of equity for the Special School District of St. Louis County, and Howard Fields, assistant superintendent of human resources in the St. Louis County School District, met at a leadership academy and discussed their experiences as Black men working in education. That connection led them to start The State of Black Educators Symposium, which provides networking opportunities.
Participants started asking Diggs and Fields to share job referrals with the group. "It was nothing to get 20 to 30 emails a week with this organization just started," Fields says.
"When we first started, it was more so a reflective piece of our own upbringings and trying to find a job," Diggs says. "There are some platforms still around that look the same as they did 20 years ago, if not 40 or 45 years ago. What would it look like to take an old system and put the power and ownness on the job seeker, giving you an amazing first impression through video or audio? We were thinking about our own 314 area code, the St. Louis region. [EduOpenings] has quickly grown and is now across the country in a variety of states and school districts."
With the founders' connections in Black education, the effort began with a focus on diversity, and grew quickly. From St. Louis, the company expanded to serve the five largest school districts in Missouri, including about 90% of the St. Louis area. Then, Black educators in Chicago, Philadelphia and other major cities started joining.
Funding the year-old platform with no outside investment to date, Fields and Diggs made their first-ever pitch at the 2023 SXSW Edu Launch event.
"There isn't a one-stop shop for educators interested in jobs all across the country," Fields says. "From a vision standpoint, we would like to get there."
By focusing solely on education, he says, the posts "live in a space where people find value." Diggs says it benefits both the job seeker and the employer and adds a focus on pushing jobs out on social media, building advertisements and helping school districts manage inquiries.
"Imagine if you are able to jump on a site and see all of those who fit qualifications looking for a job all in one swoop," Diggs says. "You can be a recruiter. You can see everyone on the site and go after them. It is different than any other space."
"EduOpenings is unique because the vacancy postings are brief yet informative and attractive to view," Warren says. "It is ideal for my situation because I do not have to input large amounts of information to utilize the platform. I can contact the team with the vacancy, and they take it from there. This helps tremendously when you work in a large district."
The service is attracting large and small districts alike. The larger ones can promote their openings to a greater, more diverse demographic as they try to keep up with a list of vacancies. The smaller districts use the platform to post their jobs to reach a wider audience. Site data allows employers to view how well their post performed and then make changes to gain more interest. For the job seeker, all posts are education-specific.
"I know when my phone goes off with EduOpenings, it is a job I am interested in," Fields says.
The free service — add-ons come with a fee — continues to grow. What started around 100 job postings per month has grown to roughly 300, all without much promotion. Popular with K-12 districts, it also serves private and charter schools and higher education. Diggs and Field hope pitching the business at places such as SXSW will open the door to grants and funding, which could allow them to grow their team and push national.
"We haven't been paid a dime in terms of the work we have done," Fields says. "That is not our why. We are trying to build something responsive."
Support The 74's year-end campaign. Make a tax-exempt donation now.