Superstudents Creating Superheroes: Why One Missouri School Launched Its Own Comic Con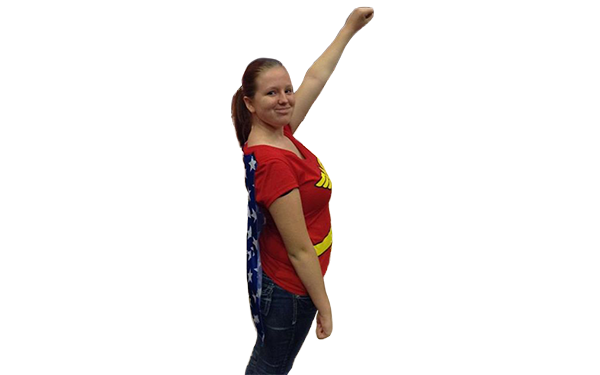 This article is one in a series at The Seventy Four which profiles the heroes, victories, success stories and randoms acts of kindness to be found at schools all across America. Read more of our recent inspiring coverage at The74million.org/series/inspiring. Photo courtesy Alan Shepard Elementary School.
Don't worry, Metropolis isn't in danger … this time.
The Man of Steel and many of his friends and foes were just the inspiration for East Middle School's annual comic con.
Students at the Joplin, Missouri middle school were instructed to compose a story involving superheroes and then turn the work into comic form. The comics could be hand-drawn or digitally rendered. The students' finished works were showcased Oct. 2. (See the school's
full photo gallery
)
"This is truly their event. They have come up with the brochures, they have invited guests, they have done the artwork, and they have made it their own," teacher Brooke Nicoletti told
KSN
.
---
---
The net effect of the project is a boost in student confidence. When reflecting on his story about an alien captured by the FBI, eighth-grader Caden Osborn told
The Joplin Globe
, "I think I have neat artistic abilities. I thought it was really fun to draw the comic and design it all."
When the day of the comic con rolled around, students showed their works to fellow students and teachers in the school's auditorium. The Joplin High School Cartoonists Club hosted a workshop for their younger counterparts, and students dressed up in T-shirts and costumes to reflect their favorite characters.
---
---
The use of superheroes is more than just a way of reaching students on their level. The stories of overcoming obstacles with powers used for the greater good resonates with the struggles middle schoolers face.
"Superheroes have a way of being relatable to middle-schoolers because there's this idea that there's a big guy out there that can help you and save you," Nicoletti told
the paper
. "When you're in middle school and going through a lot of changes, it's nice to have that idea that maybe there's someone out there who can rescue us."
And that idea is turning into ambition for at least one student, eighth-grader Tebrie Henderson, whose story about a alien-demon hybrid ended with a cliffhanger. "I think I'm going to continue this," she told
The Joplin Globe
. "I'm going to try to make it a series."
Get stories like these delivered straight to your inbox. Sign up for The 74 Newsletter