Student's View: Why My Student Congress Filed an Amicus Brief With the Supreme Court to Support a Cheerleader's First Amendment Rights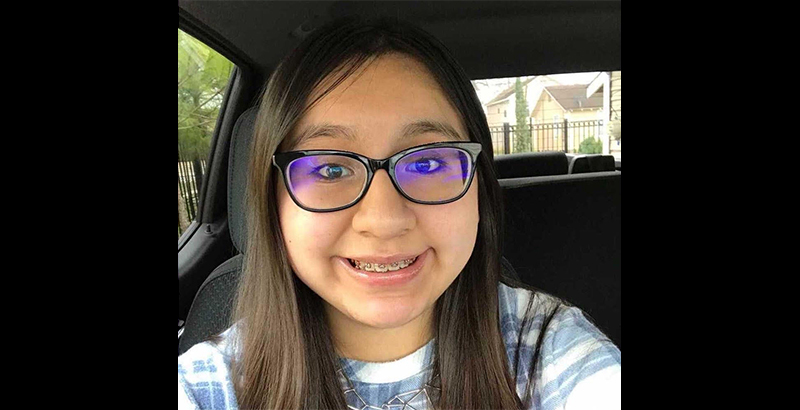 Get essential education news and commentary delivered straight to your inbox. Sign up here for The 74's daily newsletter.
At every school I've attended, there was always one teacher that older classmates warned us to keep away from. At first, I was surprised to hear about teachers who were known to "accidentally" brush up against female students, especially if they were wearing skirts. But as I grew up, I discovered how common these incidents can be. I started to do my part to quietly let younger classmates know who to be aware of and how to stay safe. Unfortunately, like many of my classmates, I also knew that speaking up any louder could risk punishment.
Some students are brave enough to turn to social media to speak out, especially as the #MeToo movement has made waves in the past decade. Social media allows for students to share their stories with the public, anonymously or not, and create real change by raising awareness of teacher abuse. However, many students still fear speaking out for fear of retaliation from their school administration, and that threat may become more firm with a case being heard this week by the Supreme Court.
The court is hearing oral arguments Wednesday in Mahanoy Area School District v. B.L., a case about a school district punishing a cheerleader who expressed frustration about not making the varsity team. She criticized her school and cheer team on Snapchat, using the F-word. The court will decide whether schools can restrict the First Amendment rights of students for their off-campus speech.
While this case is about one frustrated cheerleader, it has implications for student speech everywhere. If the Supreme Court permits districts to restrict off-campus student speech that criticizes schools, many incidents of abuse will never reach the light of day. Many students, myself included, already worry about the responses from our schools if we speak out about issues we see. With a ruling in support of the school district, any existing protections would be weakened further, taking away the current outlets students have to share and spread awareness of teacher abuse.
This issue is more important now than ever. In this past week alone, I have seen three news stories break about teachers abusing students in Texas: An ex-Tomball teacher was accused of sexually assaulting a student; a Parker County teacher was arrested on charges of having an intimate relationship with a student; and a San Angelo preschool teacher was arrested on charges of abusing a student. Same story. Different headline.
I shared these stories, along with other members of the Houston Independent School District Student Congress, in an amicus brief submitted to the Supreme Court. We wanted to tell the justices about our own personal experiences as high school students, because for every story of school abuse that gets a headline, many more are never heard.
How many students have feared being punished for speaking out? This question keeps me up at night, and I worry that the number will only grow if the Supreme Court sides with the Mahanoy Area School District. The justices must rule in favor of B.L. and protect the rights of students to speak out.
Yesenia Gaspar is a junior at Carnegie Vanguard High School in Houston and a leadership member of the Houston Independent School District Student Congress, which represents the district's 200,000-plus students.
Get stories like these delivered straight to your inbox. Sign up for The 74 Newsletter