Louisiana Students Inspire Bill to Improve Response to Mass Shootings on Campus
Senate committee agreed to support a nearly $9 million plan to help Louisiana public schools better prepare for mass shootings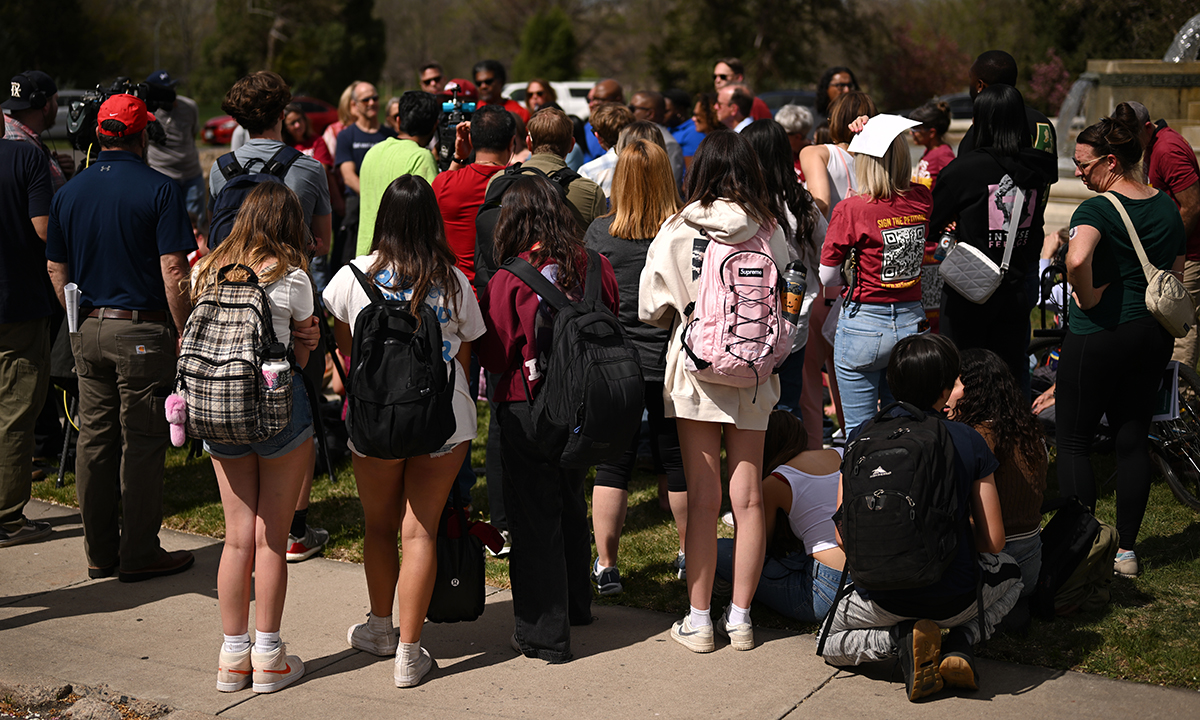 Support The 74's year-end campaign. Make a tax-exempt donation now.
A state Senate committee agreed Monday to support a nearly $9 million plan to help Louisiana public schools better prepare for mass shootings.
The idea for the legislation came from a panel of students who told lawmakers current emergency drills don't account for incidents that happen when they're not inside a classroom.
Sen. Barry Milligan, R-Shreveport, said he crafted Senate Bill 207 with input from the Youth Legislative Advisory Council, a panel of 31 Louisiana high school students who share policy suggestions with legislators. The council requested improvements to school mass shooting response, including a request for "stop the bleed" kits with tourniquets for every campus.
Three members of the student panel testified before the Senate Finance Committee, which must review all spending requests, to share how they feel current emergency plans are inadequate.
"This country has truly become numb to school shootings, and sadly there are not many options to create long-term solutions to this crisis," said Clayton Baden, a senior at Buckeye High School in Pineville, adding that Millgan's bill offered a short-term answer.
Holly Phan, a junior at Baton Rouge Magnet High School, stressed better communication was needed between school administrators and teachers for mass shooting drills. She recounted an incident in which her sister was outside of the classroom and wasn't aware a drill was being conducted. Her fears worsened when a nearby electrical transformer exploded during the drill.
"All she could do was sit and hide in the dark, exposed gym with her scared classmates, hoping for signs of safety," Phan said.
Daniel Price, a senior at McKinley High in Baton Rouge, said he now fears the time between classes because mass shooter drills don't cover what students should do in that situation. He stayed home the day after a gun was rumored to have been brought to campus, he said.
The current version of the state budget for fiscal year 2023, which starts July 1, includes $8.9 million for enhanced school safety measures related to school shootings. The largest portion, $5 million, would pay for security equipment, such as surveillance cameras, safety training and expanded drills. A $1.6 million portion is set aside to provide teachers with "panic buttons" to signal an emergency.
The plan also calls for $1 million to help expand a CrimeStoppers-manned smartphone application that's already in place for some 500 schools in 40 parishes around the state. Students can use the app anonymously to report safety concerns. Darlene Cusanza, CrimeStoppers president and CEO, said her group has worked with the state since 2020 and has received some 1,200 tips through the Safe Schools Louisiana app.
A third of the tips have been about bullying, 13% involved mental health matters and 5% were regarding planned school shootings, Cusanza said.
"It's important because students are talking about their friends who are suffering, and that information isn't being compiled anywhere," she told the committee.
Tips from students have led to arrests and information regarding crimes off campus, according to Cusanza.
Milligan has also proposed $1.1 million for 11 employees who will comprise the Louisiana Center for Safe Schools, an offshoot of the Governor's Office of Homeland Security and Emergency Preparedness (GOHSEP). Another $256,000 will fund the salaries of two new State Police employees who will be part of coordinating school mass shooting response with law enforcement.
CrimeStoppers launched its Safe Schools app three years ago under a contract with the State Police, and the Milligan proposal would move the arrangement over to GOHSEP.  Cusanza said another 123 schools will be added to the app over the summer, bringing it to roughly half of Louisiana's junior and high school campuses.
Senate committee hearings on next year's state budget are taking place this week. The House version of the spending plan removed $2,000 annual teacher raises Gov. John Bel Edwards had inserted and that Senate leaders have said they will restore.
Members of the Senate Finance Committee gave the impression the money Milligan wants for his bill wouldn't be at risk to fund the teacher raises.
There have been no mass shootings at Louisiana schools, but the state regularly ranks high in both total mass shootings and mass shootings per capita.
Louisiana Illuminator is part of States Newsroom, a network of news bureaus supported by grants and a coalition of donors as a 501c(3) public charity. Louisiana Illuminator maintains editorial independence. Contact Editor Greg LaRose for questions: info@lailluminator.com. Follow Louisiana Illuminator on Facebook and Twitter.
Support The 74's year-end campaign. Make a tax-exempt donation now.