Student Voice: Connecting in 'Ways That Are Terrifying and Beautiful,' I'm Finding Meaning During the Pandemic Through Friendly Texts, Viral Memes and Joe Exotic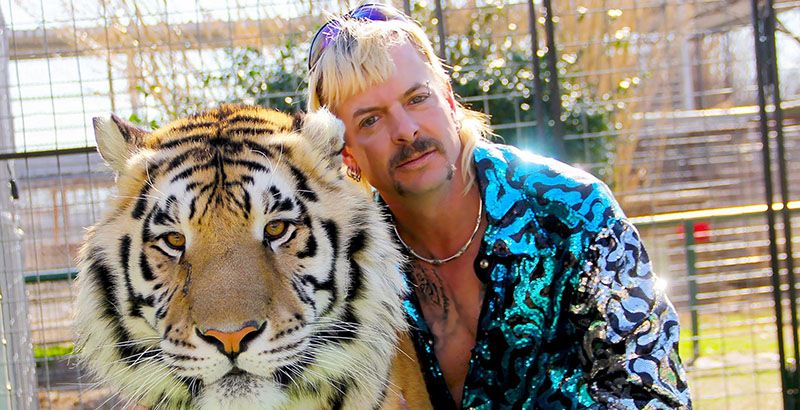 Soon after my university announced that it would shut down early, my housemate sent me a text that I found strangely comforting: "This sucks for everyone."
I had been grieving the end of my Ultimate Frisbee season. This year — my senior season — was going to be our team's chance to win a second straight Division I collegiate national championship. Finding out that we wouldn't see the payoff of our work was a tough pill to swallow.
But I was missing the bigger picture, and my housemate's words woke me up. He had just lost 10 months of work coordinating our university's spring concert series in the blink of an eye. And more importantly, the world outside our college community was coming apart at the seams: Unemployment rates had already begun to skyrocket, and medical professionals were reusing disposable masks in makeshift facilities. Everyone had losses to grieve, and the best thing we could do was to support each other through a difficult time.
In the weeks since, I have felt surprising solidarities form over the shared difficulty of adjusting to our socially distant, mostly virtual world.
Of course, the pandemic has different effects on everyone. I was in an advantageous position compared to many peers. I was able to go back to the rural Vermont town I grew up in, which now feels like something of a refuge. What about my classmates who feel threatened at home, for whom university was a safe haven? What about those who live thousands of miles away from campus? What about students who had families relying on their on-campus income? This tragedy affects all of us differently, with disproportionate threats to those already vulnerable.
Yet paradoxically, at the same time, the virus also puts many of us in the same boat. We're stuck inside, bored, and unsure of what the future may hold. Previously, I may have tried to avoid most social media, but now digital connectivity has begun to offer an unexpected solace. I, along with much of the country, am laughing at memes about Tiger King on Netflix. I'm watching Cardi B's Instagram transmissions. I'm sending videos to friends of Rube Goldberg-esque quarantine challenges of ping-pong balls bouncing through halls and down stairs to their eventual target. Though absolutely no one is glad for the circumstances, our country has never had so much shared content to connect us.
In classes also, I've seen the challenging circumstances bring people closer. Two weeks ago, my religious studies professor sent out a poem that described the pandemic as a reminder to us all "that we are connected in ways that are terrifying and beautiful." And a few days ago, my biostatistics professor began class by introducing everyone to her 1-year-old child, who gave the webcam a confused stare.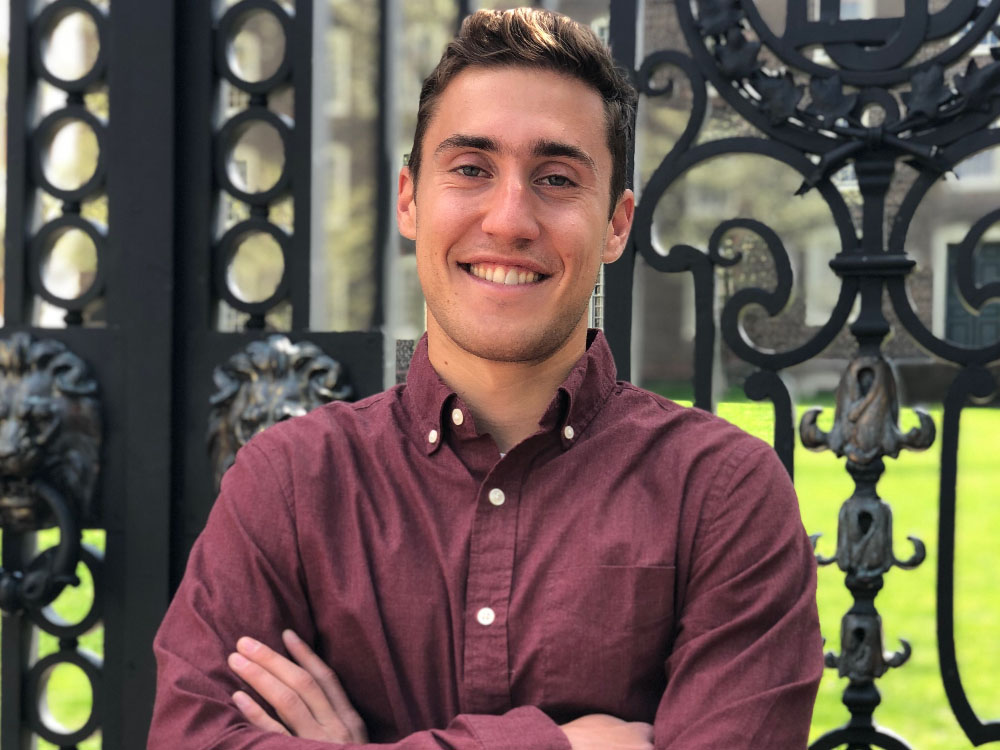 These intimacies make me smile. But of course, I still don't know what to make of this world I'm supposed to enter after graduation. I'm in the fortunate position of having finished my job search, but many peers are trying to plan their future at a time when the coming months are unknown. I've seen a spreadsheet link circulating on Facebook that supposedly offers insight on which companies are still hiring and which ones have frozen their programs. The world may be ending, but apparently the job search isn't.
Even though "normal" has gone out the window, everyone is still trying to do the best they can for themselves and for each other. I feel a sense of solidarity, even in isolation. These past weeks, I have been immersed in my honors thesis project on a personalized learning initiative in my home state of Vermont. Every 10 pages or so, I'll text an update to my thesis writing buddy. At school, we used to have a weekly writing date for mutual accountability. Now, text updates stand in for check-ins whispered between our desks at the Rockefeller Library. There will be no presentation of our thesis findings, save perhaps for a Zoom forum, but we push on regardless because … what other choice do we have? We do what we can with the situation at hand.
One imagined scene motivates me above all else to keep pushing: our commencement, inevitably belated. It's October 2020, and the trees on my university's main green are just starting to tinge orange. Rows of folding chairs fill the quad. A crowd of students in robes and tassels wait on the street down the hill, getting ready to walk through the gates. We all came back from jobs and grad schools for this weekend. Not everyone is here, but those who couldn't make the trip appear on phone screens over FaceTime. We smile and embrace each other easily, with the sense that, together, we have overcome something. Daylight starts to fade, the air starts to chill, and we shuffle into place, readying ourselves to walk through the gates.
In this time of uncertainty, we're all we have. What's important comes into focus. And together, we will make it through, with the help of Zoom calls, check-in texts and Joe Exotic.
"Pandemic Notebook" is an ongoing collection of first-person, student-written articles about what it is like to live through the coronavirus pandemic. Have an idea? Please contact Executive Editor Andrew Brownstein at Andrew@The74million.org.
Get stories like these delivered straight to your inbox. Sign up for The 74 Newsletter