Student Essay: Young People Being Pushed Out of School Need an Advocate
N.J. needs to create Office of Dropout Prevention and Reengagement to improve school discipline policies, staff diversity and social alienation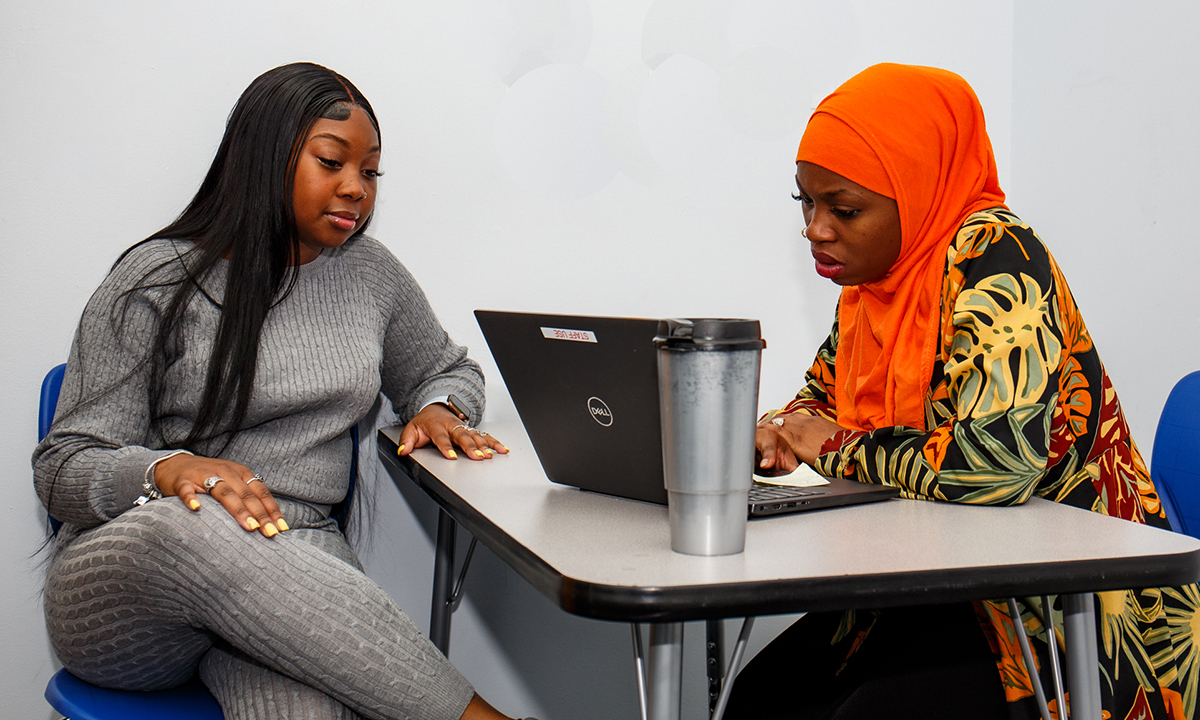 Get stories like these delivered straight to your inbox. Sign up for The 74 Newsletter
Every student should feel welcomed and supported at their school, but that wasn't the case for me.
During my freshman year, I attended three different schools, all of which had one thing in common — none were a welcoming environment, from the students, teachers and administrators alike.
Eventually, I found a school that had what the others were missing: LEAD Charter School in Newark, New Jersey. My time there helped prepare me for my budding career in the health care field, but it shouldn't have taken as long as it did to find a school like that. I'm not the first person who didn't feel supported by a traditional high school approach and I won't be the last. The rigid environment and policies that schools too often adhere to affect students like me — students that felt unheard and, as a result, had a hard time succeeding.
The persistence of this issue pushes some students to drop out. Although I didn't drop out, many students like me have experienced pushout, when adverse situations within the learning environment lead to youth disconnection from school. This can include situations in which teachers and staff don't reflect the student body and an over-reliance on zero-tolerance discipline policies that push students out of school.
I have experienced the weight of pushout. At one of my former high schools, I got into a fight that I did not incite, which resulted in a one-month suspension. During that time, I didn't receive any learning materials. No homework. No classwork. Not even a study guide. I was failing nearly all of my classes. What made matters worse was the other two girls that fought me only received a two-week suspension.
I felt unwelcomed and misunderstood from all sides, including the administrators. I remember clearly having to fight to keep my water with me when I was sick while the administrators pestered me to get rid of it. The no-food or drink rule only worked in theory since they played favorites and allowed certain students to keep their food and drinks. The administrators made school much harder for me than it should have been through encounters like this.
My experiences at my previous schools are perfect examples of what doesn't work and what makes school difficult for students. One of the several other ways my former high schools made things difficult for me was by withholding the knowledge of my academic progress. Up until I enrolled at LEAD, I didn't know my GPA or how many credits I had. I was just going to school and going home, unaware of where I stood academically.
Meanwhile, in the classroom, I felt as though the curriculum wasn't relevant or applicable to the real world. Instead of pushing me to excel, they were pushing me farther and farther away from the finish line — graduation.
My experience at LEAD, however, was a complete 180 from my experience at my other high schools. The staff, students and teachers supported me both academically and non-academically. The curriculum is built for students that are looking to enter the workforce and start a career. It was at LEAD where I explored my interest in health care and earned my Certified Nursing Assistant (CNA) certification.
When other schools pushed me aside, LEAD was the school that lent me a helping hand and guided me onto my current path, a path toward earning my home health aide (HHA) certification and working in the health care industry.
More schools should incorporate these principles and create educational environments that respond to all students — their futures depend on it. A good place to start is by hiring diverse staff that represent the student body and altering school discipline policies. Diversifying staff in schools would help break down barriers between staff and students and help them better understand students' backgrounds and experiences. This would help combat the unwelcoming environment within schools and lessen the negative interactions students have with staff.
The same can be said for school discipline policies. Reframing schools' perspective on student behavior through investment in alternatives, such as mental health counseling and more student-centered practices, will help eliminate the issues that would require suspension or expulsion.
School discipline policies, staff diversity and social alienation could be addressed through the passage of pending state legislation that would create an Office of Dropout Prevention and Reengagement. The office would dedicate its efforts to understanding young people like me who are pushed to the edge of disconnection as well as my peers who have fully disconnected from school. It would be responsible for developing and helping school districts use strategies to combat these triggers for disconnection. This would give students like me all over the state the conditions for learning that are needed in order to succeed in the classroom and in life.
No one should be suspended for a month or feel targeted at their school. Although that is a part of my story, it shouldn't and doesn't have to be that way for others. You can act now to encourage your legislator to support the bill and make them aware of how important the issue of dropout prevention is to the state. If we are successful, there will be a place in our schools for every New Jersey student — no matter who they are.
On Dec. 1, four young people from Newark, Trenton and Camden who are part of the NJ Opportunity Youth Coalition testified before the state Senate Education Committee in support of the bill, which passed and was referred to the Senate Budget and Appropriations Committee. A companion bill is making its way through the state Assembly.
Get stories like these delivered straight to your inbox. Sign up for The 74 Newsletter