Strike In Seattle: 53,000 Students Affected as Teachers Refuse to Show Up for First Day of Class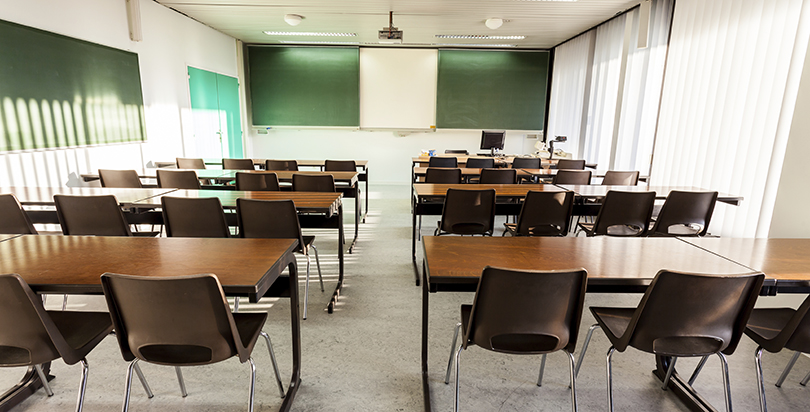 The union representing public school teachers in Seattle, Washington declared a strike late Tuesday night after months of negotiations failed to produce a contract.
The strike by the Seattle Education Association officially began Wednesday morning — the first scheduled day of classes for the 2015-16 academic year. Approximately 5,000 teachers, secretaries and other employees in the Emerald City's public schools won't show up for work. The strike is expected to affect about 53,000 students.
However, the grueling negotiations ultimately proved fruitless.
"We are hopeful talks can resume and agreement can be reached to allow our students to start school," the school district statement added.
The strike announcement came roughly a few minutes after school district officials made a last-ditch offer to the union.
"They are still expecting us to work a longer day without paying for it," Seattle Education Association spokeswoman Phyllis Campano
told local NBC affiliate KING-TV
. "It's just not reasonable."
Campano warned that the 53,000 students could be in for a very long vacation.
School board members expressed disappointment about the strike.
"This is a textbook case of what results from a profoundly broken K-12 funding model in Washington state," board president Sherry Carr told KING-TV.
"I am devastated at the thought that we are not going to start school tomorrow," board member Marty McLaren the NBC affiliate.
In addition to teachers' frustration about working longer days with no extra pay, unresolved contract issues include the extent of salary increases, standardized testing and teacher evaluation methodology.
One of the final offers from the school board involved an additional $62 million for teachers. That figure is $110 million less than the $172 million in extra cash the union has sought.
The district has offered a 10-percent salary increase for Seattle public school teachers over the next two years, which would include a cost-of-living adjustment. The union wants a 16.8 percent pay increase during the same period.
Another sticking point is the length of the school day. The school district also wants to add 30 minutes beginning in the 2017-18 academic year. Union representatives oppose this increase without a corresponding pay increase.
School district officials and union leaders have reached agreement on some issues including a minimum of 30 minutes of recess for students in elementary schools and wage increases for substitute teachers.
The school district's next step could be legal action. By a vote of 5-1 (with one abstention), Seattle's school board has already authorized the superintendent, Larry Nyland, to file court documents.
The goal of a lawsuit would be to shorten the strike through a judge's intervention.
If a court grants Nyland's plea for relief, the union will reconvene to vote on whether to continue the strike.
The school board has also authorized Nyland to close school buildings to striking teachers.
Union officials don't want the school board to go to court. They say it would be disrespectful to teachers and students.
"It's disappointing that the school board is grasping at legalistic straws rather than focusing on ways to provide the supports that educators need to be successful with students," Seattle Education Association president Jonathan Knapp said in a statement obtained by the Times. "We won't be scared into abandoning our commitment to winning a fair contract."
Three Seattle City Council members — Kshama Sawant, Nick Licata and John Okamoto — also don't want the school board to ask a court to intervene in the strike.
"[R]egardless of one's opinions on the union's demands, the educators' democratic right to speak out, organize unions, and go on strike must be defended," the trio of elected representatives wrote in a letter to the board, according to the Times.
Sawant, the lone socialist on the Seattle City Council, is largely responsible for a city ordinance raising the local minimum wage to $15 per hour for all businesses by 2019. In April,
she came under fire
for failing to pay payroll taxes, overtime, social security and other insurance to five of her staffers.
In the wake of Wednesday's strike, Seattle parents are doing their best to find child care while they go to work.
"I have to operate when work operates, otherwise I won't have a job," Deona Duncan, a single mother of three, told KING-TV.
School district officials have encouraged struggling families to consider Seattle Parks and Recreation after-school programs, teen centers, libraries and private daycare centers.
Preschool programs operated by the city of Seattle will be shuttered for the duration of the strike.
Negotiations will resume this week.
"We are committed to continuing negotiations," Carr, the school board president, said at a Tuesday board meeting, according to the Times.
Knapp, the union president, is pessimistic. Board members "don't seem to understand the issues," he told the Seattle newspaper.
The last teachers strike in Seattle occurred in 1985 — 30 years ago.
Support The 74's year-end campaign. Make a tax-exempt donation now.