District Attorney Launches Broad Criminal Probe into Stockton School Spending
The FBI and U.S. Attorney's Office will join investigation of possible misspending, including $7.3 million in federal relief funds on air filters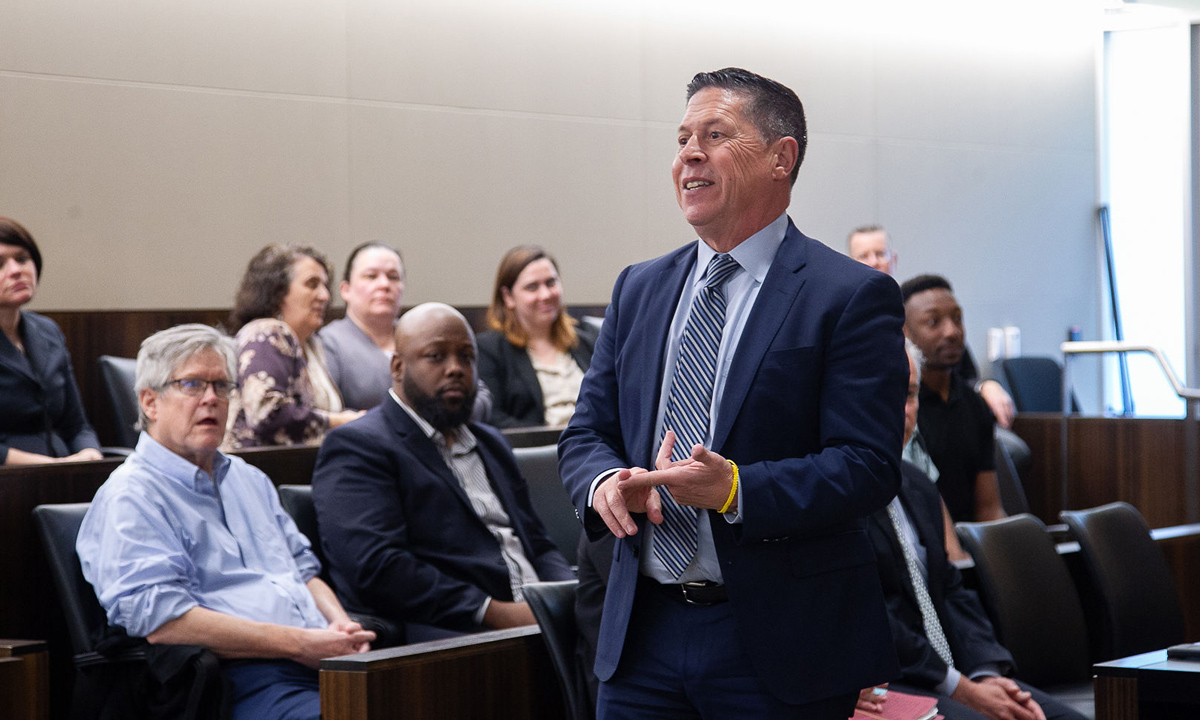 Support The 74's year-end campaign. Make a tax-exempt donation now.
A California district attorney announced Monday he will investigate "any and all wrongdoing" in the Stockton Unified School District after state auditors highlighted millions of dollars of possible fraud in board members' use of pandemic stimulus funds.
It's the next step in a process many in Stockton believe will result in criminal charges against its leaders and could force the school system to pay back over $7 million in federal relief money.
The district, which a top education researcher previously told The 74 was a "worst-case scenario" for its COVID spending, had been waiting on news of a criminal probe after a February report from state auditors highlighted questionable contracts. On Monday, they got their answer: Authorities will not only examine the auditors' findings, but take an expansive look at other possible malfeasance.
"I launched a full-fledged, multi-agency investigation," San Joaquin County District Attorney Ron Freitas said. "Make no mistake, any attempt to commit fraud on the backs of our children will be prosecuted to the fullest extent of the law."
His office is joined in the probe by the U.S. Attorney's Office and the Federal Bureau of Investigation, a possible nod to the auditors' focus on federal funds. A spokesperson said Freitas's office has not yet concluded who might be charged or the nature of any possible charges, nor could it share details on its timeline.
Former Superintendent John Ramirez and former Chief Budgetary Officer Marcus Battle, two leaders targeted by the auditors, both told The 74 they bear no culpability for any misappropriation of funds.
"From my viewpoint, the bulk of the transactions and questionable practices were initiated before my arrival in the district," Battle wrote in an email to The 74. He added that "rumors about fiscal malfeasance" have long plagued the district.
"If the [district attorney] feels that he needs to do an investigation, I think that's great," Ramirez said. But he declined to comment on who might be at fault, citing a non-disclosure agreement he signed with the district upon leaving office.
In January, a shakeup on the school board put those who pledged to reform the district in the majority. Newly installed board President AngelAnn Flores, who said she previously called for auditors to look into the district, was "grateful" the district attorney is launching an investigation.
"I'm going to trust that the investigation process will prove exactly what I have been shouting from the rooftop for almost two years now: that we have some bad actors and leadership … and all should be held accountable," she said.
Stockton Unified already faces a $30 million budget deficit next year and could be forced to pay back millions more in misspent federal grant money.
"We are in a critical budget state currently," Flores said. "It's one of my stressors keeping me up at night."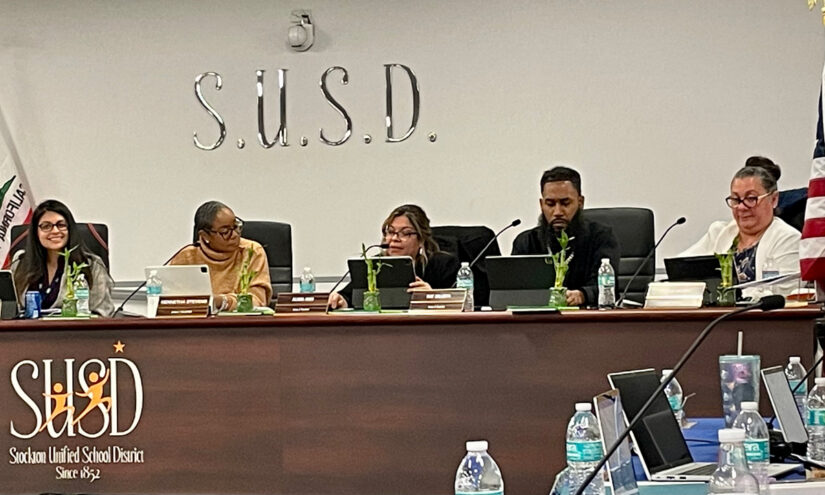 Stockton educator Silvia Cantu echoed a common worry in Stockton that budgetary woes could prompt a state takeover of the long-struggling school system. Working at a small school, she fears the move could lead the state to shut the doors of her workplace, George Washington Elementary.
"If the district has to make up money, it's going to have to close schools and my school will possibly be one of them," said the Stockton Teachers Association member. "I don't think it's right that the neighborhood or our school should be punished for the lack of knowledge and whatever these board members are doing."
"They think they can take money and nobody cares," she added.
Now, she's awaiting the outcome of the probe and believes it should not be a matter of "if" but of "when" charges are announced.
Grand jury reports and previous coverage from The 74, including documents obtained under the Freedom of Information law, revealed several concerning uses of relief funds in the district, including:
The $7.3 million highlighted by the state auditor — for air filters designed to kill COVID, the bulk of which remain unused in a district warehouse.
Over $2 million to cover the six-figure salaries of 14 district executives, one of whom runs a popular website that regularly targets political enemies, including student activists and teachers.
$150,000 in startup costs to a program designed to help students curb pandemic learning loss. The district abruptly abandoned the project after five months of planning.
But Freitas, the district attorney, said his investigation "will not limit itself to the terms of the [auditors'] report," and could include wrongdoing beyond questionable COVID stimulus funding.
Support The 74's year-end campaign. Make a tax-exempt donation now.