STEM with a Purpose Sparked Better Learning, and a Patent, for My Rural Students
Educator's View: Not all kids will become engineers or scientists. But collaborating & cultivating an inventive mindset are life skills everyone needs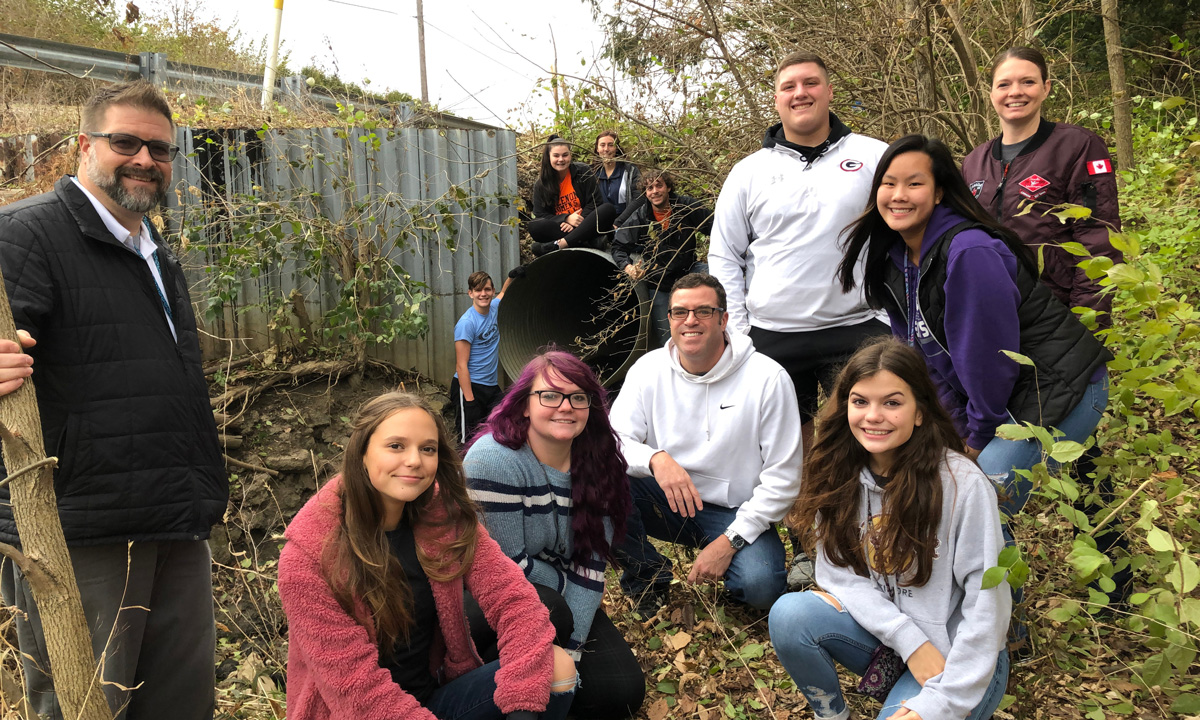 Support The 74's year-end campaign. Make a tax-exempt donation now.
A small school in a small district in rural Ohio may not be where you would expect to find a cohort of student patent holders. And yet, at Greenon High School (student body 500), in Enon, Ohio (population 2,450), you would.
This becomes even more surprising considering the significant challenges rural schools face in delivering science, technology, engineering and math education and retaining STEM educators. For example, the average rural school offers half as many advanced mathematics courses as those in urban areas, and nearly half of rural students attend a school that offers only one to three advanced mathematics courses. And although rural schools serve nearly one-fifth of the country's public school students — more than attend the nation's 85 largest school districts combined — they receive only 17% of state education funding. Imagine how this plays out: academic achievement gaps, few STEM classes, inadequate facilities and low (or no) budget for student projects.
As a rural educator, I see this reality every day. Rural teachers are used to making do with less and finding ways to keep students challenged, engaged and on track within our limited resources. At Greenon Local Schools, out of this creativity came a low-investment, high-impact approach to making STEM education accessible and engaging while still meeting state standards. We call it STEM with a purpose, but it is more commonly known as invention education.
Invention education is a highly flexible, cross-curricular, project-based approach to bringing traditional STEM learning to life through hands-on problem-solving. In our rural setting, it has been especially meaningful to connect students to the real-world challenges of their communities and engage them in deeper STEM learning.
Students start by identifying a local problem. My students were motivated by reports of pollution in our water, and they decided to design a tool to prevent debris from entering sewer systems.
Small-town communities are known to be tight-knit and supportive, which we used to our advantage. Everyone from the Ohio State Department of Transportation to county engineers, a local welding shop, an international specialist in pump technology and a regional environmental nonprofit happily stepped in to advise the students. They were able to learn from these experts, access diverse knowledge and skills that traditional classrooms can't always offer and gain insight into a variety of potential careers.
The sophomores, juniors and seniors on our invention education team ultimately designed a system of nets to cover the end of the pipes that channel storm drain water directly into local waterways. Their prototype, monitored by an app they also developed, allows for the free flow of water while catching debris but not harming wildlife.
The system was designed to meet the needs of the professionals who would ultimately use it (which the students ascertained from their work with the community professionals), yielding a solution that is practical for rural environments and can be managed by a small crew without heavy machinery. With support from the Lemelson-MIT program and Microsoft's #MakeWhatsNext patent program, the Greenon InvenTeam received a patent issued by the United States Patent and Trademark Office in January 2022.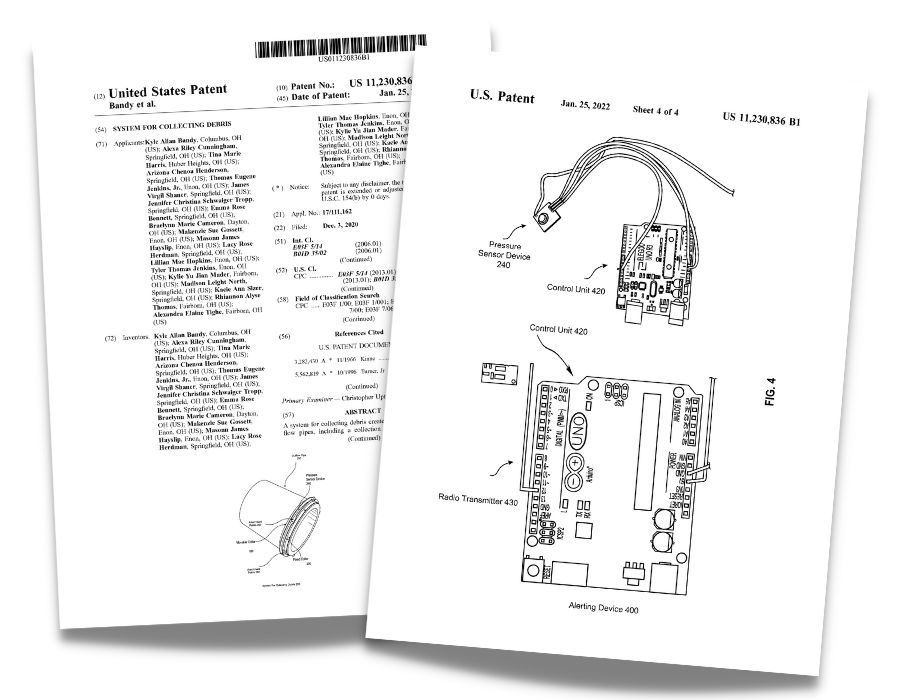 Not all invention education efforts end in a patent. In fact, most don't. But the pursuit of a patent is not why we teach it. As rural educators, we know the creativity, confidence and inventive mindset these students experience as they do the work will set them up well in whatever academic or career path they choose. We have also seen how invention education can be transformative for students too often left out of STEM pursuits, including young women, those from low-income families and students who do better with hands-on learning than in traditional classroom settings. On our Greenon High team of 16 student inventors, 14 are young women. Contrast that to the fact that only 13% of U.S. patents are held by women.
Rural students do not go to college at the same rates as their urban and suburban peers, and they are particularly under-represented in four-year degree programs and at selective schools. But invention education has elevated our students' preparation for and intention to continue their studies. Of the 16 patent holders on our team, 13 matriculated at four-year universities, while others enrolled in community college, the military or technical training. Nearly all are majoring or specializing in a STEM-related area.
Invention education isn't a magic solution to all the challenges of rural education. But it is one way of bringing more students, educators and community members into purposeful, effective STEM education. Not every one of my students will become an engineer, doctor or scientist. But I know that collaborating, learning through failure, using the design process and cultivating an inventive mindset are life skills all students need, regardless of where they live.
Support The 74's year-end campaign. Make a tax-exempt donation now.