Statement: On Education Secretary Nominee (and 74 Supporter) Betsy DeVos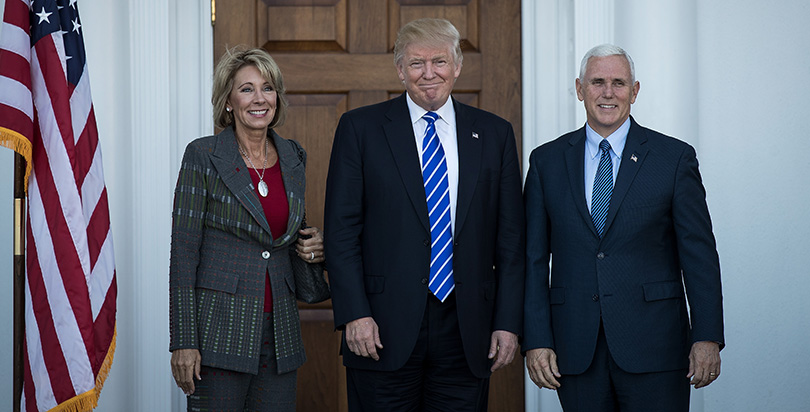 From the CEO:
We've received some inquiries about The 74's relationship with Betsy DeVos, President-elect Donald Trump's pick for education secretary — in particular, her family foundation's philanthropic donations to the site, our disclosures of any possible conflict of interest and our standing policy on editorial independence. While we typically allow our article disclosures to stand by themselves, the current situation is unexpected and unprecedented — and deserves further transparency and explanation.
Two years ago, in 2014, the Dick & Betsy DeVos Family Foundation approved a two-year general operating support grant for The 74. The final disbursement of those funds, in the first quarter of 2016, means that the foundation is an active donor only through the end of this year. Obviously, given Ms. DeVos's potential role in the federal government, The 74 will not be seeking additional funding for 2017 or beyond.
In addition to The 74 having received support from the Dick & Betsy DeVos Foundation, my co-founder and the site's editor-in-chief, Campbell Brown, sits on the board of the American Federation for Children, which Betsy DeVos previously chaired. Ms. DeVos has since resigned from that board.
Still, given Ms. Brown's close ties to Ms. DeVos, she is recusing herself from editorial involvement in the coverage of Ms. DeVos and her upcoming confirmation hearing.
As always, we will continue to include the same robust disclosure to articles mentioning either Betsy DeVos or AFC. The disclosure notes the Dick & Betsy DeVos Family Foundation's operating support of the site and Campbell Brown's role on AFC's board, as well as AFC's support for our 2015 New Hampshire Education Summit. —Romy Drucker
Get stories like these delivered straight to your inbox. Sign up for The 74 Newsletter