Republicans Focus Campaigns on Education Wedge Issues: School Choice, 'Parents' Rights'
In Oregon, Republicans hope ongoing frustration from pandemic school closures will win over undecided voters in November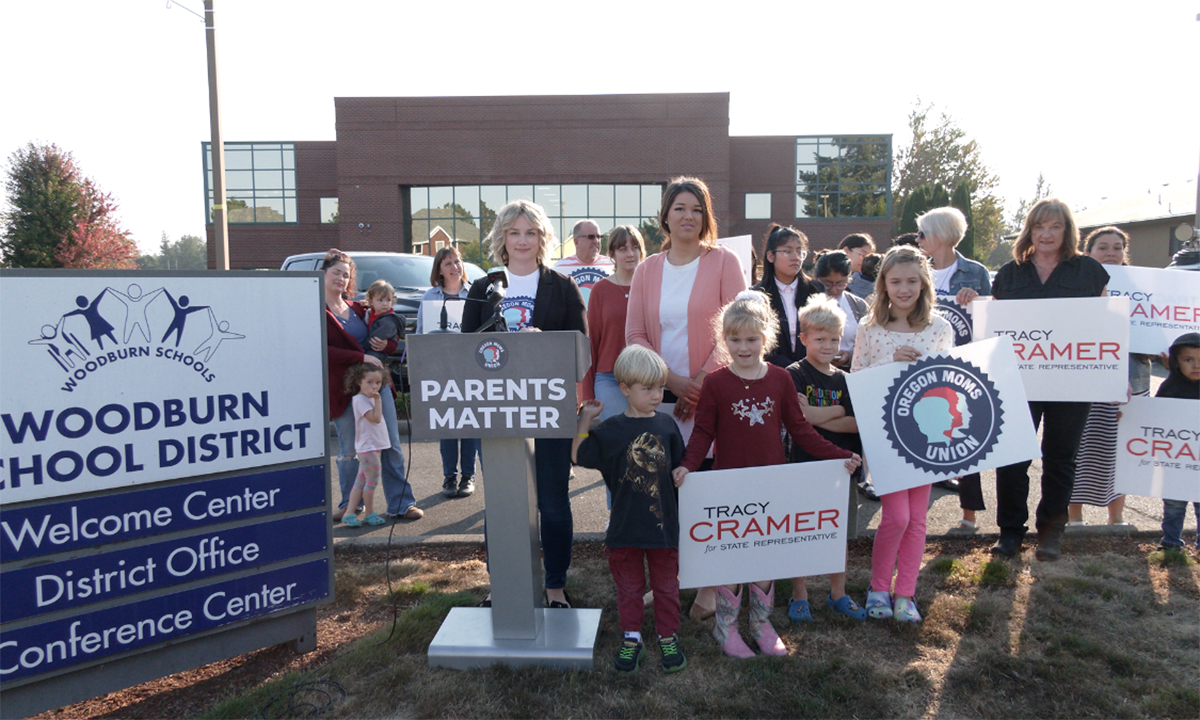 No paywall. No pop-up ads.
One thing that stuck out to Republican candidate Tracy Cramer in talking to voters in Woodburn, Gervais and Salem, Oregon, recently was how upset parents still felt about how K-12 education was handled during the pandemic.
She said they were frustrated with long school closures and concerned about some lessons overheard or seen in online classes.
"I can't believe the amount of parents I've talked with who have pulled their kids out of public schools to find alternative sources," said Cramer, the Republican nominee to represent Oregon's 22nd House District, which runs from Woodburn through north Salem.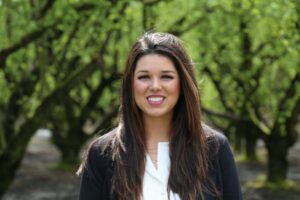 Capitalizing on parent frustration with schools during the pandemic, several Republican candidates are platforming nationwide calls for "parents' rights" and school choice. They want curriculum posted online and for parents to be able to opt out of certain lessons on sexual orientation and gender identity. Many oppose lessons they feel are too closely tied to critical race theory, an academic framework that looks at the roles of race and racism in U.S. history, law and institutions. They also want taxpayer dollars to flow to private and religious schools.
The candidates hope championing these issues in their campaigns will galvanize voters. It's a strategy that's been tested by Republican candidates in other states, with varying degrees of success.
In 2021, Virginia gubernatorial candidate Glenn Youngkin's win was attributed by many to his outspoken opposition to the teaching of critical race theory and his commitment to expanding charter schools in the state. In Oregon in 2021, some conservative school board candidates won after campaigning against critical race theory, mask and vaccine mandates and what they saw as heavy-handed state control in education curriculum.
But some experts are skeptical about how effective criticizing public education is as a political wedge to help candidates win, especially in Oregon.
Christopher Stout, an associate professor at Oregon State University who researches and teaches about politics with a focus on race, gender and public opinion, said interest in education wedge issues tends to be temporary. They can also alienate undecided voters that Republicans are hoping to win, and the more moderate Republicans the party might be hoping to win back, he said.
"I do think some of the voters that conservatives are trying to win back don't see some of these issues like critical race theory and sex education as, as big of threats as other issues," Stout said.
Defining the issues
Kori Haynes, the Republican nominee to represent Oregon's 39th House District in Clackamas County, said voters in the county want more control over what their kids are learning at school.
When classes went online, more parents saw what was being taught.
"We kind of got a glimpse of what was behind the curtain as far as what our children were learning," Haynes said. "It raised a lot of questions around the content."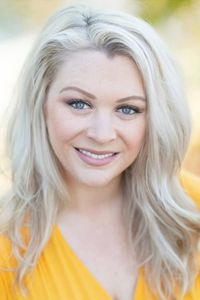 An example she offered was learning about gender and sexuality in classes other than health, as well as lessons in which students might be asked to consider topics differently based on their ethnicity and skin color. That, she said, is critical race theory by another name.
"CRT is definitely still in our schools," she said. "It's kind of sneaky because it's called DEI: Diversity, Equity and Inclusion."
Haynes wants a "parents' bill of rights" that requires schools to post curriculum for all classes online, that outlines what information parents are entitled to from public schools and that allows parents to opt out of some lessons.
Oregon schools are required by law to share course information and instructional materials with parents who request it, according to Peter Rudy, a spokesperson for the Oregon Department of Education. Parents can also make a public records request. When it comes to sex education, parents are allowed to opt out by filling out a form on the department's website and submitting it to their child's school.
Both Haynes and Cramer believe taxpayer dollars should be allowed to go towards charter, private and religious school tuition. Oregon public schools get about $12,450 per pupil from the state.
"The money should follow the student," Cramer said.
But Cramer would not comment on whether those private, religious and charter schools should have to follow the same state and federal laws as public schools to accept and educate all students who show up, without question.
Several attempts over the last few years to get a ballot measure in front of Oregon voters that would amend the Constitution and allow taxpayer dollars to go to private and religious schools have failed to get enough signatures for approval by the Oregon Secretary of State's Office.
School board elections
In Oregon, recent school board elections have served as a litmus test for the success of education wedge issues in political campaigns.
In 2021, an influx of conservative candidates bolstered by donations from Oregon Right to Life – a nonprofit anti-abortion group affiliated with the National Right to Life Committee – ran and won seats on several school boards statewide. The anti-abortion group is opposed to teaching sex education in schools, and it rallied around candidates who were also opposed to mask mandates and wanted curriculum posted online out of fear that critical race theory was being taught.
It was part of a conservative takeover of school boards that swept the country in 2021, according to Stout.
"Conservatives have been much better than liberals at focusing on local elections," he said.
"Up until then, I think people largely ignored those races."
In some districts with new conservative majorities, superintendents were ousted by their boards for complying with mask and vaccine mandates. And in Newberg, the board ousted its public schools' superintendent for pushing back on the board's attempt to ban pride flags and Black Lives Matter signs in classrooms.
In some school board races, appealing to voters on such issues was unsuccessful.
When Sami Al-Abdrabbuh, a member of the Corvallis School Board, ran for reelection in 2021, his opponent campaigned under education wedge issues such as "parents' rights," and claimed student equity and inclusion policies were distracting the teaching of basic subjects.
Al-Abdrabbuh won the race. He credits his success with telling voters that equity and inclusion policies are about making students feel safe at school and talking with them about how school choice would pull money from public schools.
"Taglines expire after election day, but public schools have been and continue to be the lifeblood of our democracy," he said. "These wedge issues might motivate voters in one election. But long term, voters will see these issues are hurting public schools."
The risks
According to answers from a questionnaire by the conservative political action committee Oregon Mom's Union, 48 out of 50 Republican candidates running for state office support school choice; allowing Oregon students to enroll in any public school in any district; removing the cap on the number of students in each district allowed to join virtual charter schools; requiring all class curriculum be available on school district websites; and ensuring "the fundamental right of parents to be the principal decision-maker for their children's education."
David Kilada, who runs Intisar Strategies, a political consultancy, is working with a number of these Republican candidates on their campaigns. Many of them have made criticizing current education policies and the teaching of critical race theory major issues in their campaigns.
"It's a big issue on the north coast, in the Salem area. Statewide it's a concern for voters," Kilada said. "And nationwide. You saw the Glenn Youngkin election in Virginia."
Candidates are also using education issues to criticize their Democratic opponents. In one campaign ad, Cramer's opponent Anthony Medina, a Woodburn School Board member, is accused of disrespecting parents because he voted against a school-choice measure.
"The crux of the issues for both very conservative voters as well as those in the middle is about parents having to make a big stink about an issue for it to be addressed," Kilada said.
"I think that the last two years and what happened because of Covid highlighted many of the existing problems."
Kilada and the candidates he represents say that parents want more control over where their kids go to school, what their tax dollars are spent on and what their kids are being taught.
Stout, from OSU, said there is an underlying resentment and distrust of public schools post-pandemic that could work in Republican's favor.
"Parents were upset about school closures and the impact on their personal and professional lives," Stout said.
In 2020, white, college-educated women began drifting from the Republican Party. Stout said channeling frustrations with schools among that base might be a way to bring them back to the party, but it could backfire.
"At the same time it's mobilizing your base, it also has the power to alienate others and to mobilize them against you," Stout said.
Oregon Capital Chronicle is part of States Newsroom, a network of news bureaus supported by grants and a coalition of donors as a 501c(3) public charity. Oregon Capital Chronicle maintains editorial independence. Contact Editor Lynne Terry for questions: info@oregoncapitalchronicle.com. Follow Oregon Capital Chronicle on Facebook and Twitter.
Get stories like these delivered straight to your inbox. Sign up for The 74 Newsletter