State Report Cards Information Difficult to Find, Confusing to Use, Data Advocacy Group Says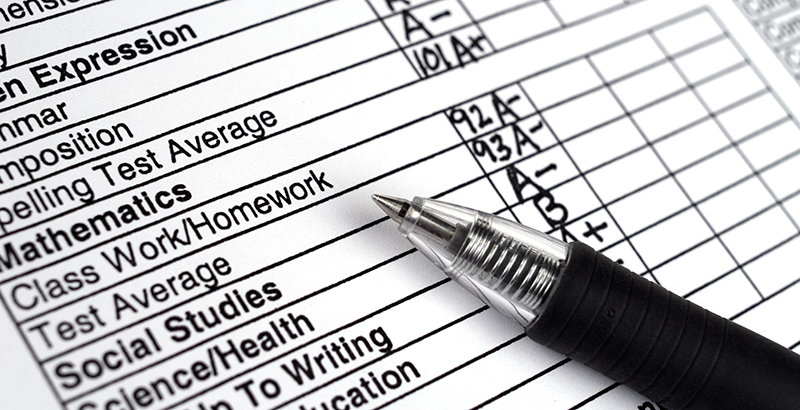 Correction appended, Dec. 6  
Despite some improvements, most states are falling short in the report cards they use to share essential school data, the advocacy group Data Quality Campaign argues in a new report.
Specifically, the group said, information is hard to find and difficult to understand, and isn't being separated out based on students' race, income, disability status, or other legally required characteristics. California is particularly egregious for its confusing color-coded dashboard, one advocate said.
Clear data are essential to accomplishing three critical education goals, Louisiana State Superintendent John White said on a call with reporters Tuesday.
First, he said, "You can't gain public trust" in a state's education system or its reforms if data are displayed in ways that are opaque and inaccessible.
Second, parents need to be informed, particularly when a state or district offers a wide choice of schools, he said.
And finally, White said, all the stakeholders in a state, from parents to educators to the business community, can't have a sound discussion of where education policy stands, or should go in the future, without starting from the same accessible source of data.
The information is difficult to find through internet searches, hard to navigate once found, and sometimes on different webpages, according to the Data Quality Campaign report.
States are also using confusing acronyms and language that's written on average at a post-secondary level, making it hard to understand for the average parent. Only nine states translate report cards into other languages, essential when 1 in 10 public school students is an English language learner.
"When you use jargon, write at a grade 15 level and speak only English, you're missing a critical communication opportunity," Paige Kowalski, the campaign's executive vice president, said on the media call.
Eighteen states aren't breaking out student data by race, income status, and other factors that are closely tied to the achievement gap, as the Every Student Succeeds Act requires. (The study looked at reports in place this summer, before many states turned in their ESSA implementation plans or are required to begin following them.)
"Overall, the experience was confusing and frustrating. If this is what it was like for our team, try and imagine what it's like for parents and community members, who only have five minutes on a smartphone," Kowalski added.
There are some bright spots, the group said, pointing to timelier testing data being used in report cards and a wider universe of information being shared.
Virginia, for instance, includes information like discipline rates, chronic absenteeism, and post-secondary enrollment, which can be looked at separately by race and gender, giving a fuller picture of school quality, the report said. The group highlighted New Mexico for its use of clear summative ratings and easy-to-find Spanish translations.
But overall, there are easy ways for states to improve report cards immediately, the group argues.
States should simplify language, clean up acronyms by explaining any that are really necessary, disaggregate data, and work to better communicate education priorities.
Ryan Smith, executive director of Education Trust West, pointed in particular to California, which has come under fire for its "dashboard" approach to accountability. It relies on a five-tiered, color-coded system that critics have derided as confusing. It's also been dinged for not being translated, key in a state with so many non-English speakers, and not being optimized for mobile phones, the way many low-income families would view it.
"California's report card receives an incomplete grade," Smith said on the Tuesday call.
The middle yellow band for various performance measures, for instance, is so broad that it encompasses both schools where students test several levels below grade level and schools where students are ahead of where they should be, he said.
The target audience for California's dashboard isn't clear, Smith said. The information isn't "sophisticated" enough for schools and districts but isn't "user-friendly" enough for families.
"California must improve its dashboard, but it's also a [broader] call to action. If we are going to have the conversation around equity that has arisen in the aftermath of the passage of ESSA, we must ensure" that parents have the necessary information, he said.
Correction: Nine states provide language translations for their school report cards. Information was corrected from an earlier version of this story.
Disclosure: The Bill & Melinda Gates Foundation, Carnegie Corporation of New York, and Walton Family Foundation provide funding to both the Data Quality Campaign and The 74.
Get stories like these delivered straight to your inbox. Sign up for The 74 Newsletter