Court Rules Washington Charters Unconstitutional: Now What Will Happen to Students?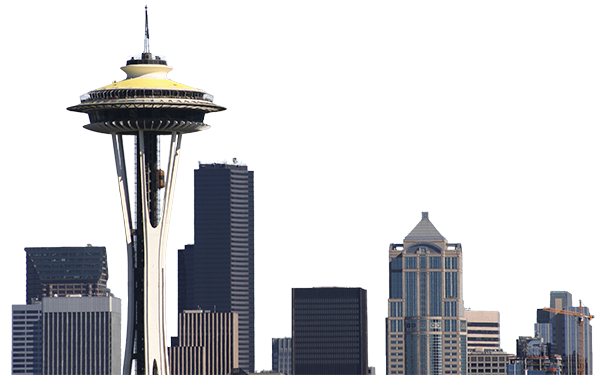 The Seventy Four reports on the Washington Supreme Court decision: Read our complete coverage
Washington state was late to the charter game when voters in 2012 approved a law allowing up to 40 schools in the state over five years. Seven schools have opened, but now the educational future of the 1,200 students who attend them is in jeopardy.
Advocates are scrambling for solutions for those students since the state Supreme Court last week ruled that charters violate the state's constitution. Because charters are run by an appointed board or nonprofit organization, rather than an elected school board subject to local voter control, they don't fit the constitution's definition of "common school," the court said.
"I really think this was an activist court that has taken a very conservative and narrow view of what a charter school can look like," said Nina Rees, president of the National Alliance for Public Charter Schools.
Several other state high courts have considered the constitutionality of charters, but none has thrown out an entire charter law, Rees said. "It can't look any more bizarre and heartbreaking than it does right now in Washington state."
Although the court was clear in its ruling that charters violate the state constitution, the majority justices were silent on what should happen to existing schools and the students who attend them. For now, the schools are expected to keep educating those students while informing parents of all available options, said Joshua Halsey, executive director of the Washington Charter School Commission.
Turmoil in Washington schools wasn't limited to charters, though: teachers in Seattle went on strike Wednesday over contract issues, their first in 30 years, according to the Seattle Times.
"It can't look any more bizarre and heartbreaking than it does right now in Washington state"
Under Washington law, the state and charter schools have 20 days to ask the Supreme Court to reconsider. They'll likely do so in particular on the question of what happens to students already attending charters, Rees said.
Halsey said that in addition to the appeal, advocates are considering legislative options. The state legislature isn't set to reconvene until January; advocates, including NACPS, are pushing Gov. Jay Inslee, a Democrat, to reconvene the legislature in a special session.
Advocates also are discussing a drive to change the state constitution via voter referendum. That's what happened in Georgia, when the state's high court ruled that a state charter commission couldn't create and fund charters over a district's objection, a decision that affected far fewer schools than the Washington decision. Georgia voters changed their state constitution in 2012.
If necessary, charter leaders also are looking at whether charters could convert to private schools or home school providers so they can continue operating legally, Halsey said.
"We are really concerned about the students and those families, mitigating and minimizing the transition," Halsey said. "We just want to make sure the kids don't get lost in this conversation."
Rees said converting the charters to another type of school should be a last resort: "It's important for the students not to have to move again, but I think it's important to push the envelope on the public nature of charters.
Support The 74's year-end campaign. Make a tax-exempt donation now.