Florida Legislators Approve $200 Million in 'School Recognition' Funds, Rewarding Districts Who Followed DeSantis's 2021 Orders on Masks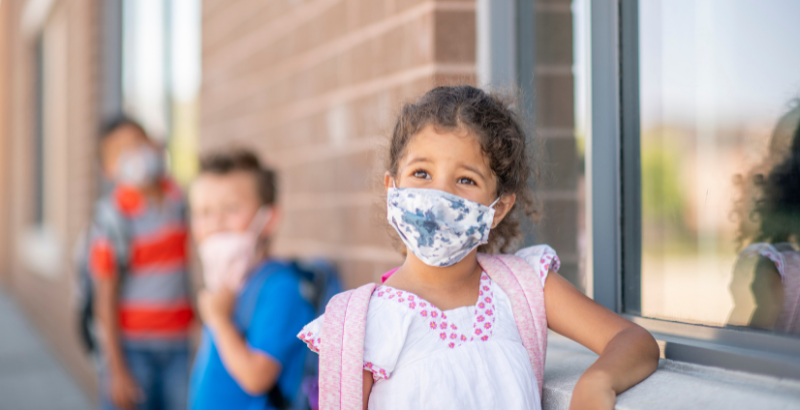 Get stories like these delivered straight to your inbox. Sign up for The 74 Newsletter
In state budget negotiations, the Florida House eliminated $200 million in penalties at 12 school districts that placed mask mandates on students when COVID-19 surged in Florida schools this fall.
Instead, the House decided to "reward" the remaining 55 other school districts.
The idea to penalize the 12 districts was pushed by State Rep. Randy Fine, of Brevard County. And many lawmakers considered it a lightning rod in education budget negotiations. In addition, Agriculture Commissioner Nikki Fried last month sent a letter to the U.S. Education Secretary asking to block the penalties, potentially through legal challenges.
Fine's penalty was called the "Putting Parents First Adjustment."
But now, the House has created a "School Recognition Program" to reward some school districts for "putting parents first and complying with the Parents' Bill of Rights… by recognizing the efforts of outstanding faculty and staff from these school districts who have overcome pandemic-related learning disruptions to maintain highly productive schools."
As to the 12 school districts, they won't get "recognition" dollars from the new program. Republican Rep. Jay Trumbull, chair of the House Appropriations committee, said that "this is not a cut to these (12) school districts because they did not get these dollars last year."
He told reporters on March 8:
"School Recognition, which no school district got last year — we put $200 million dollars into the School Recognition fund and then the 12 counties that, you know, disobeyed the rule, the law at the time, we just didn't give those counties the school recognition dollars…"
However, those 12 school districts argued that they were protecting schoolchildren and staff during the Delta surge in the pandemic, and they used masks as a tool.
Sen. Kelli Stargel, the Senate Appropriations Chair, jumped in: "They're not eligible for School Recognition." She is a Republican who represents part of Lake and Polk counties.
Trumbell said that the School Recognition proposal is "much more clean than the original" plan.
The discussion last week on the 2022-23 state budget is not the final say. It's not clear how the elimination of penalties will compare to the new "rewards" and how that will play out when school districts receive all their funding.
The House and Senate still needed to come together on a final state budget before the end of the 2022 legislative session. The state education budget funds Florida's massive public education system that serves millions of K-12 students.
As of March 8, the budget has not yet been finalized and the House and Senate. The legislative session was originally scheduled to end March 11.
Florida Phoenix is part of States Newsroom, a network of news bureaus supported by grants and a coalition of donors as a 501c(3) public charity. Florida Phoenix maintains editorial independence. Contact Editor Diane Rado for questions: info@floridaphoenix.com. Follow Florida Phoenix on Facebook and Twitter.
Get stories like these delivered straight to your inbox. Sign up for The 74 Newsletter