Starting This Fall, New Textbooks & Guidance to Help California K-12 Teachers Cover LGBT Issues and Historical Figures in the Classroom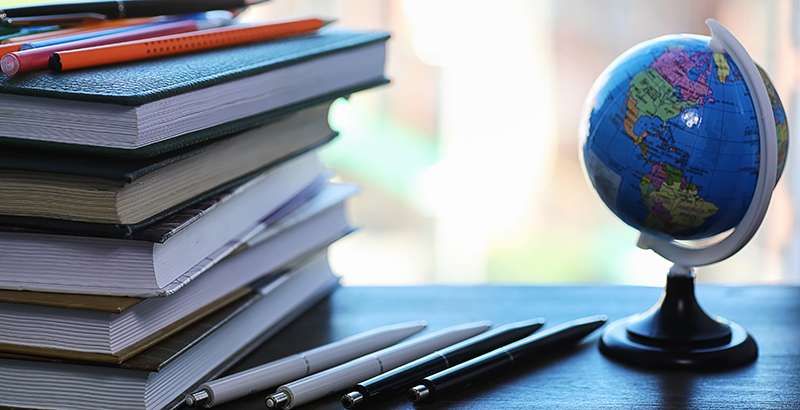 This article was published in partnership with the Education Writers Association
When the new academic year begins for California public schools, instructional materials will be available for the first time that ensure every K-12 classroom has access to accurate and unbiased depictions of the sexual orientation and gender identity of historical figures.
The state's FAIR Education Act — FAIR stands for Fair, Accurate, Inclusive, and Respectful — requires history and social studies curriculum to include references to contributions by people with disabilities and members of the LGBT community.
The law went into effect in 2012, but it wasn't until late 2017 that the California Department of Education approved both frameworks and textbooks that a coalition of LGBT advocates, academics, and K-12 educators spent several years drafting and revising.
Doubtless there will be continued pushback from some who oppose the discussion of gay and lesbian figures in a positive light, some of those involved in developing the materials told journalists at the Education Writers Association's 2018 National Seminar in Los Angeles.
Adoption of the textbooks by California school districts is not mandatory, but participants in an EWA panel, "Covering LGBTQ+ Issues in the Classroom," said they expect the resources to be welcomed by teachers who have been unsure which historical figures to include and how to make fair representations in the classroom.
"Now we can mention Sally Ride was a known lesbian with a partner of 27 years," said Dominic Le Fort, executive director of Queer Education, a nonprofit founded last year to help families and schools meet the objectives of the law. "The purpose of this is not just to put this information in front of queer children. It's to be of benefit campuswide."
The California effort has resonance for education writers in other parts of the country, where many schools are working to make classrooms more inclusive. Illinois recently passed a law mandating teaching the roles of gays and lesbians in history, for example. As similar efforts take place in other states, reporters can look to California to learn what issues came up during the law's implementation and how they were resolved.
Case in point: Panel moderator Theresa Harrington's November 2017 EdSource recounting of discussions about how the recommended texts should identify historical figures who were not open about their sexuality or gender identity when they were alive.
The coalition working to create resources for teachers pushed textbook publishers to include more LGBT references, according to Harrington's story. The agreed-upon changes will be reflected in some books distributed throughout the country.
"The review period in California provided an additional opportunity to look closely at our programs and make changes that strengthened our content," Houghton Mifflin Harcourt told EdSource. "The national editions will reflect this process, continue to align with our goals, and embody the spirit of the FAIR Act for students across the country."
California teachers have had legal protection to talk about gay and lesbian issues since 2001, panelists said at the EWA seminar. And with the 2015 passage of the California Healthy Youth Act, schools must include materials about gender, gender expression, gender identity, and different sexual orientations in required sex education.
But that doesn't mean educators know enough about LGBT history or culture to teach it, much less how to respond to community pushback or controversies that arise in the news or in the classroom, the panelists said.
"The story I get over and over is they aren't getting the support they need to help their students," said Rick Oculto, education coordinator at the Our Family Coalition, which helped create the state resources. "They don't have the information and they don't have the skills."
Coverage of issues such as heated debates over bathroom policies for transgender individuals and anti-gay bullying and violence are important, speakers told the journalists in attendance. But it's crucial to also depict LGBT students in stories about academic and other achievements.
"You can't just write stories that say this queer student is prom queen," said Robert Rodriguez, a special education teacher and former president of the San Bernardino Teachers Association in California.
Indeed, making sure youth hear not just about the culture wars but also about the accomplishments and contributions of LGBT people is one of the chief aims of the FAIR Act's proponents.
"When I rattle off those names of victims of anti-LGBT violence, we all know those names," said Oculto. "What we don't do is name those success stories."
Krystal Torres-Covarrubias, education policy manager at the Los Angeles LGBT Center, echoed that advice.
"Take care to tell stories not typically seen as LGBT," she said, "like college access or immigration stories."
She added, "Enumerating identities really does make a difference. … If students can see and name educators who are like them, that's really important."
Having a framework and curricula recognized as inclusive can also take the burden off LGBT educators, who tend to be singled out as the de facto campus expert on gay and lesbian issues or the default person in charge of a school's "safe space," Torres-Covarrubias said.
"Some places, especially small districts, lack capacity," she said. "They pull in members of the [LGBT] community and say, 'Hey, you know so much about this, how about we give you an unpaid assignment?'"
U.S. Secretary of Education Betsy DeVos and Attorney General Jeff Sessions last year rescinded federal guidance detailing schools' obligations to protect transgender students. In February, DeVos said the Department of Education would no longer investigate complaints from transgender students denied use of the bathroom and other single-sex facilities that match their identity.
In response to journalists' questions, the panelists underscored the importance of continuing to track incidents of anti-LGBT discrimination and harassment at the state and federal levels.
"All of that data matters," said Le Fort. "When we're not able to collect data on what's happening to our children in schools, we set ourselves up for trouble."
Support The 74's year-end campaign. Make a tax-exempt donation now.