Starbucks Shuts Down Tuesday for Racial Bias Training. Schools and Teachers Have Been Doing the Same Training for Years — With Mixed Results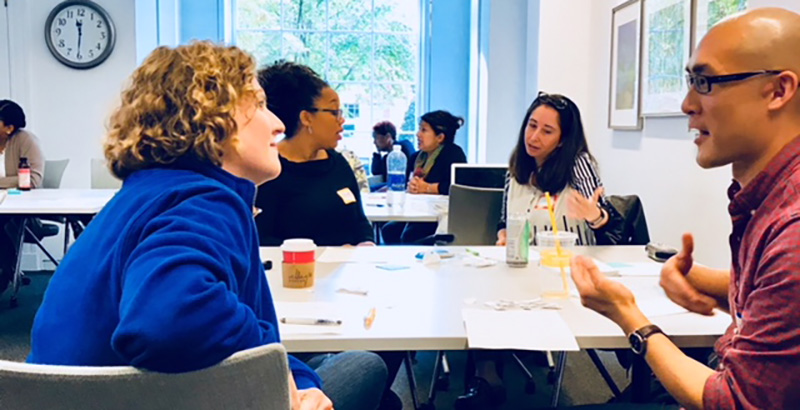 They were educators, not baristas, and copies of How Bear Lost His Tail lined the wall rather than promotions for the Ultra Caramel Frappuccino. But on a recent Friday afternoon, the staff of Coney Island Prep Elementary School in Brooklyn engaged in the same activity nearly 175,000 Starbucks employees will participate in today: racial bias training.
After students left for the day, nearly three dozen staff gathered in Room 446, sat in tennis-ball-bottomed chairs, and shared how they — just like everyone else — had occasionally and unintentionally offended by making assumptions based on race. Many had been on the receiving end of such offenses. They happen in schools, offices, Starbucks — everywhere, in other words.
During the training, Shawn Ellison, a third-grade teacher who identifies as black, shared a story about stopping in a furniture store one weekend. He was in the market for a chandelier and entered the store, dressed casually in sweatpants.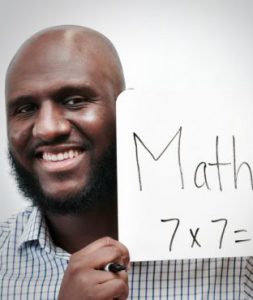 An associate asked Ellison if he needed help, and he responded that he was just browsing. Then the associate told him, "Maybe you'll like something that's cheaper over here."
"If a white person walked in there with sweatpants on," Ellison told The 74 afterward, "I think the response would've been different. I don't think there would've been a particular assumption that this person couldn't afford something."
Making judgments based on race can escalate into more harrowing situations, as it did at a Philadelphia Starbucks last month. A white manager called the police on two black men who were sitting in the store, without ordering, as they waited for a third person to arrive for a meeting. The two black men were arrested and held by police for nearly nine hours, prompting a national uproar that led the company to close its more than 8,000 U.S.-based stores this afternoon so its employees can undergo racial bias training.
Starbucks, which did not respond to a request for comment, has called the training a first step in what will become an ongoing effort.
'It's sexy in the ed sector'
In mandating the training, Starbucks is entering a space that has been occupied by schools for many years. Just because schools have long been grappling with this work, however, does not mean they've always done it well.
"We carried out racial integration in schools before we did any other sector in society, without any kind of guidance or support on how to do it," said Pedro Noguera, a professor at UCLA whose latest book is called Race, Equity, and Education: 60 Years From Brown. "Schools have been addressing these issues for much longer, but not necessarily much more effectively."
Over the past decade, many educational organizations have pushed schools to embrace racial bias trainings as part of a larger commitment to what they call "diversity, equity, and inclusion," or — because educators love their acronyms —DEI.
During this span, alumni and former staff members say, Teach for America dramatically increased its focus on culturally relevant instruction and DEI. The Oakland-based Bay Area Coalition for Equitable Schools expanded and rebranded itself as the National Equity Project. In 2015, the NewSchools Venture Fund, a national nonprofit that invests in education entrepreneurs, reset its strategy and included diverse leaders as one of three investment areas. And in 2017, partners at NewSchools and Bellwether Education Partners, consultants and researchers who focused on underserved students, released Unrealized Impact, the most comprehensive study of DEI in the education sector. Together they founded Promise54 to aid schools and education organizations in implementing its findings around training, coaching, and recruiting staff.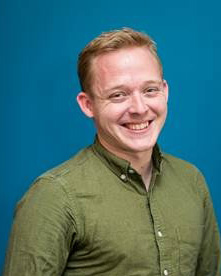 With such training trending, Andrew Daub, a former teacher, was able to leave his staff job at Teach for America last year and focus full time on the organization he co-founded, called oneTILT, which marries management and racial bias training.
"It's sexy in the ed sector," he said. "DEI is a buzzword. But to say you value it and to walk the talk are two different things."
Trainings follow a student's racist rant
As was the case with Starbucks, school forays into mandated training frequently follow racially charged incidents.
In April, following allegations, including of a white teacher stepping on a black student during a lesson on slavery and a Bronx principal banning black history lessons, New York City Mayor Bill de Blasio announced a $23 million investment in anti-bias trainings for all city educators by 2021.
Jennifer Moore, a former middle school teacher who now leads trainings through her organization, Initiate Equity, said she's often called when something bad has happened.
"It's typically not a proactive call, it's a reactive call," she said. "I think that speaks volumes."
Such an episode unfolded last year in the Elk Grove Unified School District, California's fifth-largest. Located about 30 minutes southeast of Sacramento, Elk Grove has one of the more diverse student bodies in the state. Of its 63,000 students, 29 percent are Asian-American, 26 percent Latino, 21 percent white, and 13 percent African-American, according to recent data. However, of the district's 3,372 teachers, 68 percent are white.
On a recent statewide survey, nearly 6 in 10 teachers reported that they felt poorly prepared to address the needs of their students. As in schools across the country, black students in Elk Grove have been much more likely to be suspended or expelled than white students.
In December, a high school student in Elk Grove posted a video on social media in which she said, among other things, "When the police were killing all those black people, I was so happy."
The video, viewed more than 4 million times on social media, led to other students coming forward to share stories of a noose being thrown into a classroom, of a white student yelling into a classroom that he wanted to "kill all the niggers," and of the district not doing enough to address such behavior.
Amid the uproar, the district released a strategic plan on equity in February, a 126-page document produced after two years of research and community feedback.
The plan, which the superintendent will discuss with more than 3,000 district teachers before the start of the 2018–19 school year, calls for expanded racial bias training for students and staff, including multi-day conferences and more intensive options involving 80 hours of coursework.
For now, the trainings are elective, but the district hopes to eventually have all staff participate.
Sonjhia Lowery, who founded and oversees the district's Office of Educational Equity, said Elk Grove is committed to a long-term approach that will help support students and staff disrupt racist behavior.
"When we look at the last 15 years in our district, we've had this sort of flavor-of-the-month feel when it comes to those types of trainings," Lowery said. "We bring in a world-renowned speaker or the person that's nationally known at the moment with the latest book."
She continued, "We have to stop it with the lip service and start the work."
More than a one-time workshop
As Starbucks raises the profile of their work, trainers say the benefits of improved DEI far outweigh the discomfort colleagues often feel when discussing race.
The notion that training can help alleviate unconscious bias is backed by some academic research. In one University of California study, for example, math teachers in five California middle schools were asked to read about why students misbehave. They were urged to make students feel respected, and to write about how to employ these concepts in practice — a technique designed to help teachers internalize the material. The result, researchers found, is that suspension rates at those schools plummeted for groups of students that had traditionally been suspended at high rates, and who may have faced bias.
But there are also many ways for such trainings to go wrong. For instance, when people hear that stereotyping is normal, they may do it more, according to Vanderbilt researchers. More to the point, academics at the University of Wisconsin at Madison, Harvard, and the University of Virginia, examining 499 studies over 20 years, found very little evidence that changes in implicit bias have anything to do with changes in a person's behavior.
The complexity of the task may be one reason Starbucks moved from its original idea for an afternoon of training, in collaboration with advisers like Sherrilyn Ifill of the NAACP Legal Defense and Educational Fund, to what it's calling "a longer-term Starbucks anti-bias, diversity, equity and inclusion effort."
In an interview with former U.S. attorney Preet Bharara for his podcast, Stay Tuned, Ifill said grappling with racial biases is difficult, not least because many people believe they don't have them.
"People think that because they're nice people, or good people, or because they believe in racial equality, or because they don't feel that they're prejudiced against anyone, that they are not biased, and that is simply not true," she said.
Daub suggests Starbucks made the right move to invest in more than a one-time workshop.
"It's not a one-off learning experience," he said. "What we're ultimately trying to do is reimagine a sector that has experienced 500 years of systemic oppression, and a three-hour workshop is not going to do that."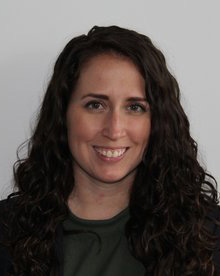 Daub and Kimberly Diaz, the co-founders of oneTILT, note that whites and blacks have very different histories in this country and therefore need differentiated instruction, just as students would. For part of their trainings, they separate participants into groups based on race.
"That makes some people really uncomfortable," Diaz said. "But there is work that white folks need to do with white folks, and there is work that white folks need to do with non-white folks. We'll have learning in those spaces, and we'll always come back together and have cross-racial dialogue."
To disarm his audiences, Hua-Yu Sebastian Cherng, a former middle school math teacher who is now a professor at New York University and leads racial bias trainings in schools, says he tries to lighten the mood.
With students at his NYU seminars, he plays the song "Everyone's a Little Bit Racist" from the musical Avenue Q. At trainings, he opens with a joke.
"Thank you very much for being here," he says. "I'm pretty sure if you weren't here, you'd be fired."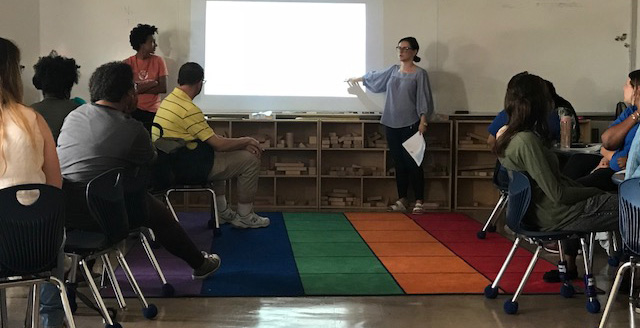 Learning from students
At Brooklyn's Coney Island Prep, the recent staff-led training was the fifth in a year-long series. The staff explored whether they make assumptions about what languages certain parents speak or whether they try hard enough to correctly pronounce all students' names.
Overall, the K-4 student body is diverse, with 39 percent black students, 28 percent Hispanic, 22 percent white, and 11 percent Asian. Ellison, the third-grade teacher, said all teachers could afford to learn from the relationships their students build.
"It's amazing to see how children are able to interact and genuinely befriend each other," he said. "There's a level of innocence there that is so beautiful, and you want to keep them protected. They're showing us adults what interactions among people who are all from different backgrounds should look like."
Support The 74's year-end campaign. Make a tax-exempt donation now.