Spending Tops $2 Million in Fight Over Nebraska's Opportunity Scholarship Law
The law is intended to provide low-income families the same option to attend a private or parochial school as wealthier families.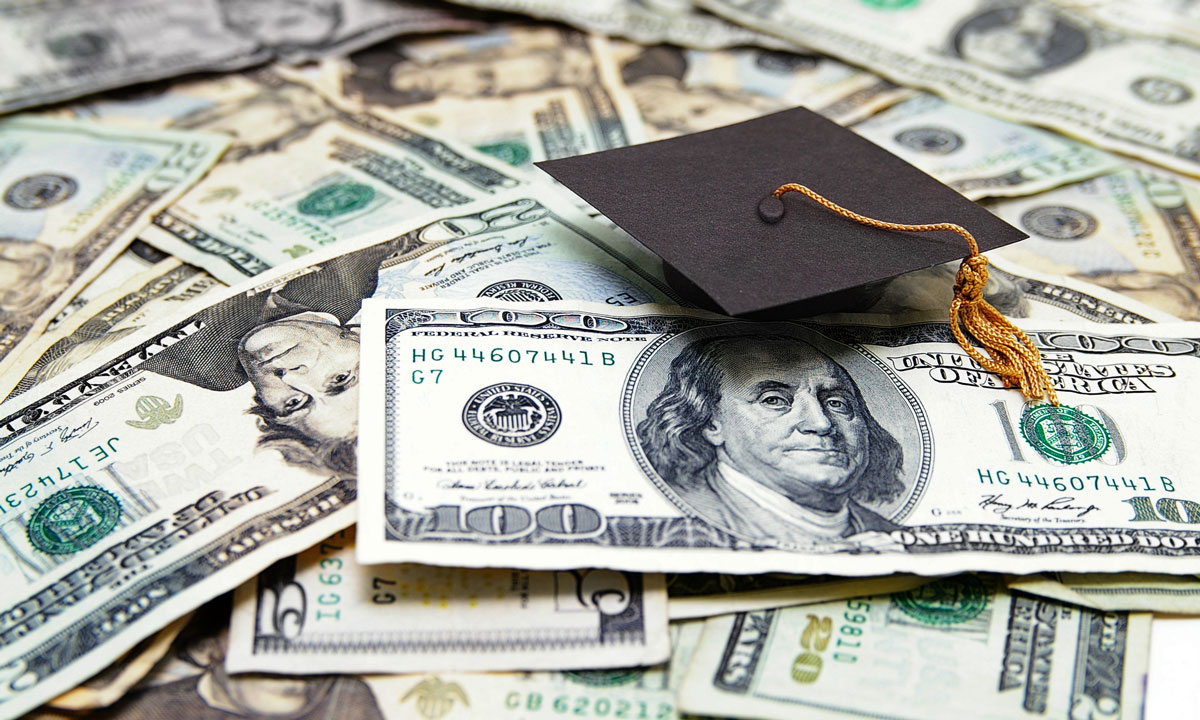 No paywall. No pop-up ads.
LINCOLN — Spending to rescind a new school choice law in Nebraska, along with expenditures to retain it, have topped $2 million, according to the most recent state campaign spending reports.
The bulk of the money came from two sources: teachers unions that oppose school-choice laws; and an organization backed by former Trump administration official Betsy DeVos that promotes use of state funds for private and parochial education.
The reports, which covered up to July 26, indicated that Support Our Schools, a group seeking to place a referendum on the Opportunity Scholarships Act on the 2024 ballot, had raised over $1.3 million and spent more than $1.2 million.
The referendum drive has set a goal of collecting 90,000 signatures of registered voters in Nebraska. It must submit about 61,000 valid signatures by a deadline of Aug. 30.
"We are not there yet, but we are well on our way," said Karen Kilgarin, a spokeswoman for the Nebraska State Education Association, the state teachers' union, which is spearheading the referendum effort.
Meanwhile, an organization called Keep Kids First that is urging Nebraskans to "decline to sign" the petitions, reported raising $746,665 through late July to oppose the signature drive. It reported spending of about $582,000.
Some of the funds are being spent to employ "blockers" who shadow the Support Our Schools petition circulators and attempt to discourage people from signing.
"We do need to be where they are because they are not being honest when they ask people to sign," said State Sen. Lou Ann Linehan of Elkhorn, the chief sponsor of the Opportunity Scholarships Act.
Scholarships for private and parochial schools
The act, Legislative Bill 753, allows taxpayers to direct half of their state income tax payment, up to $100,000, to organizations that provide scholarships for students to attend private and parochial schools.
The goal of the bill is to provide low-income families the same option to attend a private or parochial school as more well-heeled families. The program is capped initially at costing $25 million a year, though it could rise to $100 million a year after 10 years if the tax break is fully utilized.
Opponents of the act say that by diverting funds from the state, less money will be available for public education and other state priorities.
They also maintain that LB 753 offers an unusually generous tax break compared to donations to other charities, and that in other states, such school choice programs have grown exponentially, gobbling up more and more state funds.
Nebraska was one of two states that didn't offer any kind of school choice program before Gov. Jim Pillen signed the Opportunity Scholarships Act into law.
The spending reports indicated that 85% of the funds raised by the Support Our Schools group came from two teachers unions: the National Education Association (which gave $800,000) and the Nebraska State Education Association ($316,340).
The primary funder for the Keep Kids First group was the American Federation for Children, whose leading backer is DeVos, a former U.S. education secretary in the Trump administration and a national advocate for school choice. The Federation for Children contributed $583,268, or 78% of the funds raised by Keep Kids First.
Kilgarin, of the NSEA, said that Support Our Schools had more than 700 individual contributors to its referendum drive and that supporters are holding multiple events, each day, to collect more signatures.
'Our foot is on the gas'
"Our foot is on the gas and we're going to get as many signatures as we can," Kilgarin said.
Among the major contributors to Support Our Schools is the OpenSky Policy Institute, a Lincoln-based think tank that opposes LB 753 and contributed $101,099 in support for petition gathering.
As a nonprofit, 501(c)(3) organization, OpenSky is banned from contributing to political candidates but can spend funds on lobbying and petition drives if that spending is less than 20% of its total expenditures.
The organization's 2021 tax report indicated it spent about $91,000 on lobbing activities and had an overall budget of about $1 million.
Rebecca Firestone, OpenSky's executive director, said "good accountants" will help ensure that the organization stays below the 20% limit.
She said the Opportunity Scholarships law is not only bad tax policy, but that in other states, such school choice programs grow larger and larger.
In a report Wednesday, OpenSky said that in Arizona — the first state to provide tax credits for private school scholarships — spending on school choice programs had increased from an initial $4.5 million in 1997 to an anticipated $900 million this year.
Among the contributors to the Support Our Schools effort is former Omaha Mayor Jim Suttle and philanthropist Rhonda Seacrest. They gave $500 and $5,000, respectively.
Some Nebraska business leaders recently contributed to the Keep Kids First drive. They include former Kiewit Corp. CEO Ken Stinson, Omaha beef producer Jim Timmerman and Mike McCarthy, founder of the McCarthy Group. They contributed $25,000 each.
The Sherwood Foundation, founded by prominent Omaha philanthropist Susie Buffett, provided about half of the funding for OpenSky in 2021, according to tax records.
Nebraska Examiner is part of States Newsroom, a network of news bureaus supported by grants and a coalition of donors as a 501c(3) public charity. Nebraska Examiner maintains editorial independence. Contact Editor Cate Folsom for questions: info@nebraskaexaminer.com. Follow Nebraska Examiner on Facebook and Twitter.
Get stories like these delivered straight to your inbox. Sign up for The 74 Newsletter