Updated 4/30
This article is one in a series at The 74 which profiles the heroes, victories, success stories and random acts of kindness to be found at schools all across America. Read more of our recent inspiring profiles at The74million.org/series/inspiring.
Spring is in the air, and all across the country acts of kindness are blooming in our nation's schools. This month, we've been cheering for the Memphis
"Gentlemen's League"
that's cultivating young minds and the
little-known mentoring
that Supreme Court Judge Merrick Garland has been doing for the past 18 years at a D.C. grade school.
But that's just the tip of the iceberg; here are 13 more stories saturated with kindness: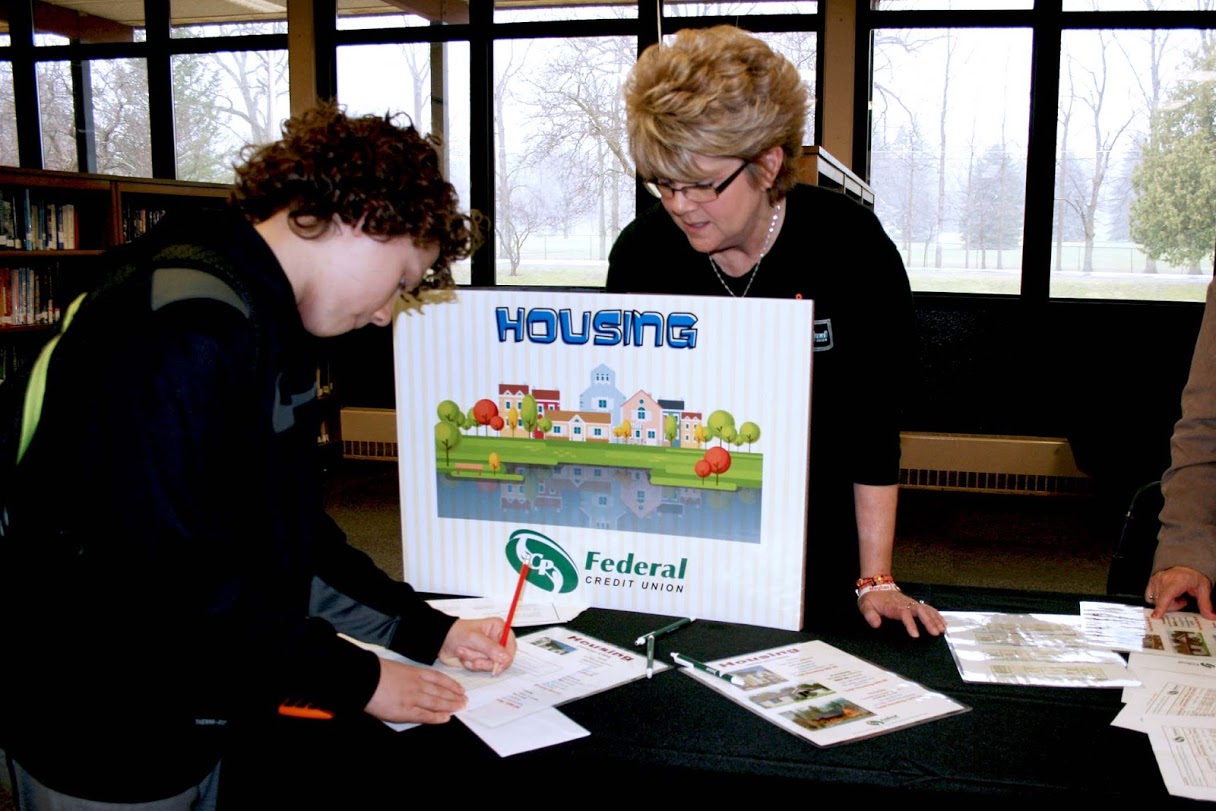 April 3: Inside Jackson, Michigan's 'Reality Fair'
— About 200 seventh-graders at Jackson's Middle School at Parkside participated in the event designed to teach kids about personal finance, where they were given salaried jobs and assigned tasks such as buying insurance and budgeting for groceries. Volunteers included employees from CP Federal Credit Union to assist the students in covering their expenses while staying within their means. (Read more:
MLive.com
)
April 23: Nevada Mom Writes Letter Celebrating High Schoolers Who Treated Her Autistic Son With Kindness
— Chris Smith is wrapping up his time at Carson High School and his mom Cindy wanted to express how grateful she is for his positive experience as a student with autism. So, she wrote a letter to her local paper to publicly praise his fellow students for their "respect, kindness, understanding, and most important of all, given him your friendship." (Read more:
Nevada Appeal
)
April 24: The Texas Middle Schoolers Who Made It to Carnegie Hall
— Students from two middle schools in Harlingen Consolidated Independent School District are headed to Carnegie Hall. Adanis Guerra, cello; Ashley Galvan, violin; Gabriela Garza, soprano; and Estrella Serna, double bass have been selected for the Middle School Honors Performance Series at the prestigious concert venue. (Read more:
Valley Morning Star
)
April 23: Utah 'Breakfast in the Classroom' Pilot Program Sees Improvement in Academics and Behavior
— On April 1, a new breakfast program started in three Salt Lake City area elementary schools. Instead of arriving early for breakfast, students now arrive just before school starts and eat breakfast at their desks. Teachers report that tardiness is down while grades and good behavior are up. (Read more:
FOX 13
)
Slider Middle drama class creates wigs for cancer patients. Read more: https://t.co/SEAARZcrPR pic.twitter.com/Lo6ROfFEDQ

— Socorro ISD (@SocorroISD) April 19, 2016
April 20: Texas middle schoolers craft Disney-themed wigs for pediatric cancer patients
— Drama students at Slider Middle School in El Paso have put their costuming skills to work for a good cause. Using a variety of colored yarns, the students fashioned wigs after fairy tale princesses. The wigs will be donated to cancer patients at El Paso Children's Hospital. (Read more:
KFOX 14
)
April 20: AmeriCorps Naturalists Train 3rd-Grade Gardeners in Illinois
— At Frances Willard Elementary in Rock Island, a salsa garden is producing peppers and onions alongside fruit and vegetable beds, thanks to the help of four AmeriCorps Naturalists. The local community donated over $500 in cash and supplies. The naturalists also helped the students plant a three-sisters garden, which was accompanied with a lesson on Native American history. (Read more:
WQAD
)
April 24: Florida Elementary School Incorporates Ballroom Dancing to Build Confidence and Social Awareness
— Dancing Classrooms is an in-school residency that uses ballroom dancing to build self-esteem and teach essential life skills. The 10-week session was brought to Lehigh Elementary School by a local philanthropist. (Read more:
Lehigh Acres Gazette
)
April 8: Retired Idaho teacher celebrates 40 years of bringing art instruction to rural schools
— Jennifer Williams has been bringing the arts to rural Idaho schools since 1976. When she retired from full-time teaching in 2004, she continued to visit schools such as Prairie Elementary School, a little red schoolhouse that teaches students grades K-8 in one classroom. Williams is set to become the first Idaho teacher inducted to the National Teachers Hall of Fame. (Read more:
KTVB
)
April 19: Texas middle schoolers hand out pencils with positive messages
— 13-year-old Samuel Stowe introduced an idea of spreading messages of encouragement through sticky notes at Wilson and Young Middle School in Odessa. But when the sticky notes didn't, well, stick, students came up with the idea of writing positive notes on pencils. So far, 200 positive pencils have been created. (Read more:
KMID
)
April 16: Arkansas photography club provides free portraits to high school seniors
— Getting professional portraits is one of the highlights of being a high school senior. But not all families can afford them. In Springdale, The Photographic Society of Northwest Arkansas stepped in to provide free portraits for 40 students. Hair stylists and makeup artists also donated their time to the effort. (Read more:
5 News Online
)
April 18: Texas high school students design and build benches for Dallas park
— In a collaboration with a local architecture firm and a local concrete company, students from Skyline High School designed and built a new seating area for Dallas' Ferris Park. The long bench winds along a stone-filled shaded square and features mosaic tiled artwork. (Read more:
The Dallas Morning News
)
April 6: After 70 years apart, New Jersey high school sweethearts reunite
— At the Bogota High School senior prom in 1940, Bob Berry and Marjorie Webster jitterbugged the night away. But the second World War soon tore them apart, with Bob going off to serve in the Pacific. Now after 70 years, the two Ocean City lovebirds are reunited, going out on dates to dinner and the movies. (Read more:
Asbury Park Press
)
Get stories like these delivered straight to your inbox. Sign up for The 74 Newsletter