This article is one in a series at The Seventy Four which profiles the heroes, success stories, unexpected surprises and randoms acts of kindness to be found at schools all across America. Read more of our recent inspiring coverage at The74million.org/series/inspiring.
Modern classrooms call for innovative curriculums, but what happens if you're a student whose family can't afford broadband — or even a modem?
Byrnes High School in Duncan, South Carolina is looking to address this socioeconomic and technological divide in its student body by opening an internet cafe on school grounds.
---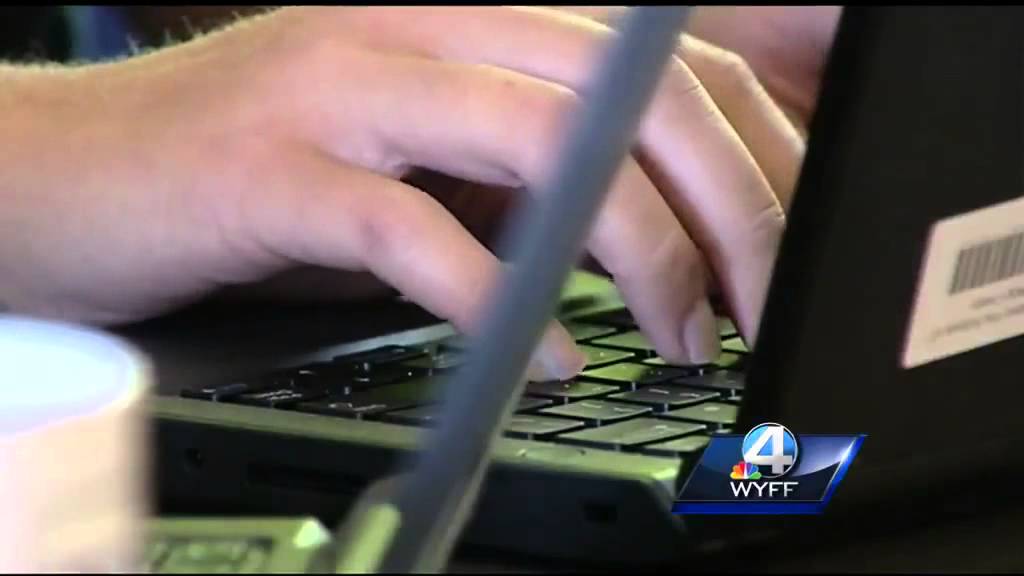 ---
In a place dubbed Rebels Café after their mascot, students now have access to free wireless internet every night after classes from 4pm and 7pm. Fifteen laptops are also available for student use, and couches, high-top tables and chairs provide ample seating for the after-school crowd. The cafe sells snacks, coffee and soda, and proceeds are donated to student organizations whose members volunteer to work. Teachers and administrators supervise the space.
Byrnes High School is part of Spartanburg School District 5, which has a high rate of students who lack internet access at home.
"We can kind of correlate that to our free and reduced lunch rate. So we believe here in District 5 we have a rough estimate of half of our kids, 50 percent which here equates to roughly 4,000 students, that don't have that Wi-Fi access at home," district spokeswoman Melissa Robinette told WYFF.
The district is also looking for ways to provide online connectivity to its middle and elementary school students. If the effort at Byrnes High School is any indication, the district is likely to find innovative ways to meet that goal, as well.
"Byrnes High School is heading in the right direction. We're making great gains and we're happy to learn and we're ahead of the game," Stathakis told WYFF.
Get stories like these delivered straight to your inbox. Sign up for The 74 Newsletter