Paying High School Athletes? New Arkansas Bill Would Allow Teens to Profit
Name, image and likeness proposal unfair, doesn't go far enough, advocates say.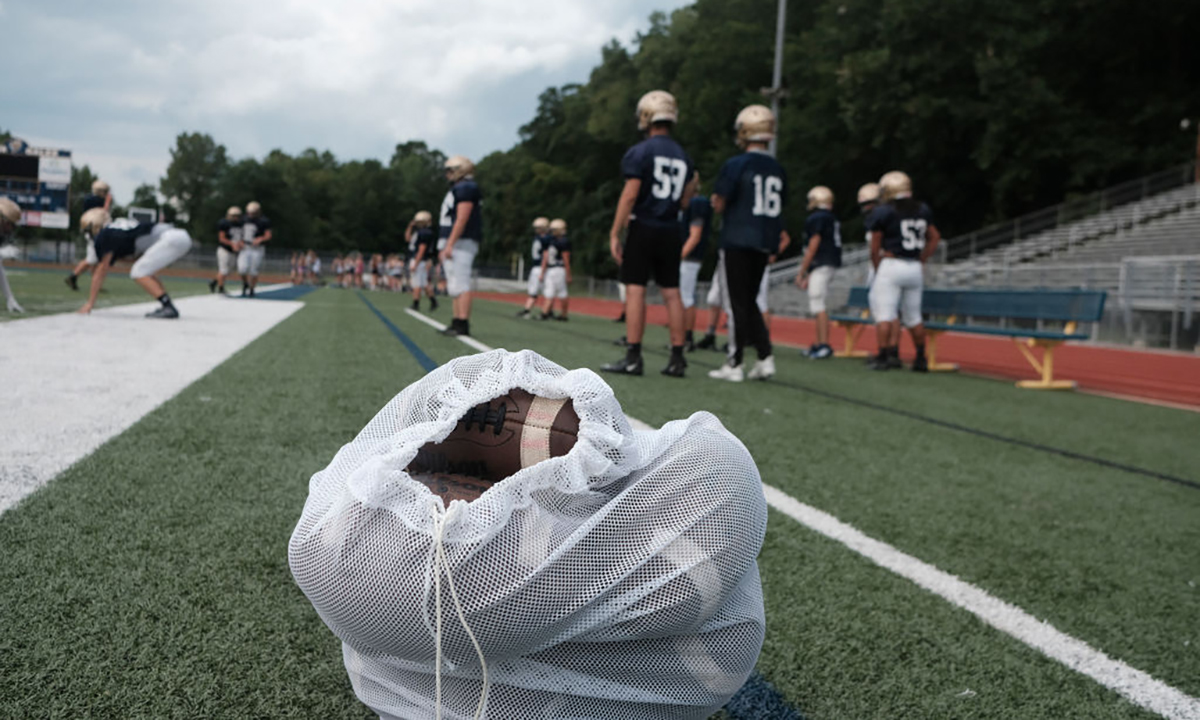 Support The 74's year-end campaign. Make a tax-exempt donation now.
A bill filed in the Arkansas Legislature focused on students-athlete's publicity rights looks like a win-win for all involved on the surface. But student-athlete advocates call foul on it.
House Bill 1649 by House Speaker Matthew Shepherd of El Dorado and Rep. RJ Hawk (R-Benton) would allow high school athletes who have been admitted to or signed a letter of intent at an Arkansas college "to enter into a contract and receive compensation for the commercial use of the student-athlete's publicity rights.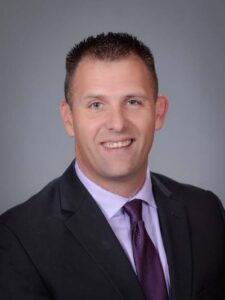 The bill, Hawk said, attempts to rein in the "wild, wild West" of NIL — name, image and likeness — in high school sports that would allow student athletes to profit off of their image.
The NCAA began allowing college athletes to use NIL in 2021 to secure endorsements and sponsorships. But high school athletics have been a bit tricky.
The NIL became a focal point after former UCLA basketball star Ed O'Bannon and others sued the NCAA and won. They claimed the NCAA violated United States antitrust laws by not allowing college athletes to receive revenue generated from the use of their images in broadcasts and video games.
From that ruling, high school athletes want a chance to make money off of their images, too, especially as they have gained enormous popularity and thousands of followers on their social media platforms.
"Twenty-two states currently allow high school kids to profit off of NIL, including Tennessee and Louisiana," Hawk said. "I had some constituents ask about it. We got in a room with the triple A (Arkansas Activities Association), some coaches and the NCAA and started looking at things."
After filing HB 1649, Hawk and Shepherd filed House Bill 1679, calling for a 14-month study on the issue.
The Arkansas Activities Association oversees high school sports. Its handbook states high school athletes may not accept gifts or compensation for "permitting his/her name, picture, or person to be used to advertise, promote or recommend a product, service, commercial venture or political venture."
The association could not be reached for comment on this story.
'Unnecessary and unfair'
"This bill [HB1649] is about control," said Byron Jenkins of Arkansas Athlete Connection, a website that serves as a booking agent for Arkansas athletes. "NIL is about allowing the athlete to profit off of their own image whether they want to sell a T-shirt with their name and image on it, sell an autograph, whatever product they want to sell. That should be allowed.
"This bill [allows] foundations and boosters connected to a school to control the athletes' deal for money by using their image."
Jenkins pointed out that a high school musician, for example, can hold concerts, sell recordings and monetize themselves as social media influencers while still in high school. So could student artists and writers. Athletes cannot.
Student athletes "should be able to make money off of their name, image and likeness in high school without having to sign with any college," Jenkins said. "Owning your own image is a basic human right."
Jenkins also said that HB 1649 is unfair to students who never receive an offer from an Arkansas university yet receive one from an out-of-state college and sign a letter of intent with that university. That happens frequently, as every college is allowed so many spots to recruit from high schools.
Daniel Greene, an attorney in Syracuse, New York, and sports law professor at SUNY Cortland, agreed with Jenkins. He said the path Arkansas legislators are taking is particularly unique.
"High school NIL has mainly been addressed by the state's high school athletic associations, but Arkansas seems to be one of the few instances where it may need to be handled by the state legislature," Greene, an NIL expert, said. "The unique caveat here is that not all high school athletes in Arkansas would be eligible, only those that have been accepted into admission or signed an NLI (letter of intent) or other written agreement to enroll in a university or college with the state of Arkansas."
This limitation seems "unnecessary and unfair to the other high school athletes in the state that may not be ready or able to commit to a college or even want to go to go to college or pursue athletics at the next level," Greene said.
"Shouldn't everyone have the right to exercise their right of publicity? No other state that permits high school NIL has this sort of cutoff, which seems a bit arbitrary," Greene said.
'You should be able to sell yourself'
Hawk said that questions like these are why he created a bill allowing for a legislative study on high school students' publicity rights.
Greene pointed out that HB 1649 also has another questionable issue.
"This amendment would expressly permit a school's 'supporting foundations' to facilitate and negotiate NIL deals," he said. "This would be very controversial since it would potentially allow for NIL collectives and booster clubs to play a more active role in the NIL landscape, which is something the NCAA has been wary of in recent months. In fact, they recently sent out a memo reminding schools that the NCAA's current rules prohibit schools from compensating athletes for their NIL, including entities acting on behalf of the institution."
People watching NIL at a national level, Greene said, "believe this memo was targeted at what was developing at Texas A&M and their 12th Man+ Fund and University of Arkansas with their OneArkansas NIL group."
Passing this law, Greene said, would put Arkansas law at odds with the NCAA rules if the bill is passed.
"This bill would also permit 501(c)(3) organizations to compensate athletes for the use of their NIL, which has been a controversial topic for some time as the number of charitable NIL collectives has grown," he said
After House Bill 1469 was filed, Hawk and Shepherd filed House Bill 1679, which allows for a study to examine high school student-athletes' publicity rights. That bill would also create a program for student athletes about contracts and compensation rather than each athlete cutting their own deals.
The study's results by the House Committee on Education and the Senate Committee on Education would be filed on or before Oct. 31, 2024.
"We have to ask, do we want kids to go into the court system for a NIL system?" Hawk said. "I think the answer would be no. If the states around us have it, what is to stop their parents from moving to another state so their kids can make money? We would lose top talent."
Jenkins argued that the talent always belongs to the student athlete. Many high school athletes, he said, already have what is considered as NIL value — production, exposure, influence and relationships.
"Those kids can influence people to buy a hat with their image on it, and that's their image. They should not be forced to allow a college, boosters or a nonprofit to control it. They should be able to keep their brand going even if it starts in pee wee sports or elementary school. You should be able to sell yourself."
Arkansas Advocate is part of States Newsroom, a network of news bureaus supported by grants and a coalition of donors as a 501c(3) public charity. Arkansas Advocate maintains editorial independence. Contact Editor Sonny Albarado for questions: info@arkansasadvocate.com. Follow Arkansas Advocate on Facebook and Twitter.
Support The 74's year-end campaign. Make a tax-exempt donation now.