Social Media Flooded by Reports of Bomb Threats Against Jewish Day Cares, Preschools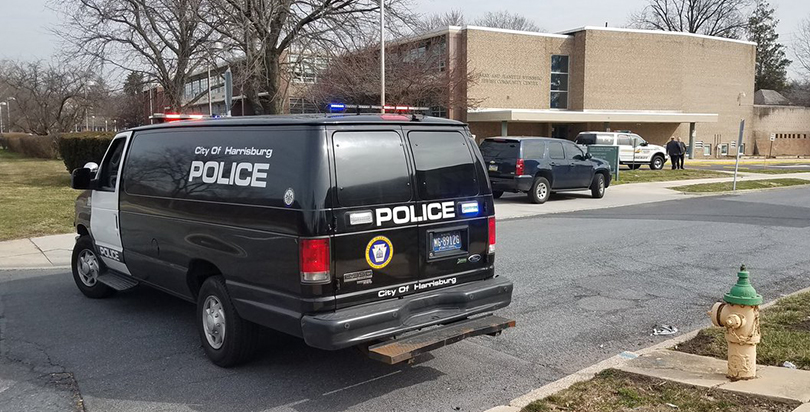 More than a dozen Jewish Community Centers that provide preschool and day care received bomb threats Monday. From Asheville, N.C., to Ann Arbor, Mich., the threats pushed thousands of children out of their classrooms and forced parents in several states to make emergency pickups.
The bomb threats follow two separate incidents of Jewish cemetery vandalism in St. Louis and Philadelphia, where more than 100 tombstones were toppled.
While it was not immediately clear whether the bomb threats were driven by anti-Semitism, law enforcement officials say they will be investigating whether these incidents should be considered hate crimes.
Politicians, parents, and neighbors took to social media Monday morning in response to the threats:
Updated list of bomb threats to Jewish Community Centers & day schools today — at least 16 in all. These are places where kids play & learn. pic.twitter.com/iYv9BLgBgc

— Bradd Jaffy (@BraddJaffy) February 27, 2017
#BREAKING JCC in Davie being evacuated, police on scene after school reportedly receives bomb threat @WPLGLocal10 pic.twitter.com/ZXUuJiWAB8

— Erica Rakow (@EricaRakow) February 27, 2017
Students evacuated from JCC in Davie because of a bomb threat this morning pic.twitter.com/Ipd2F5pjlm

— David Lang (@DukieLang) February 27, 2017
Bomb threat at Jewish Center in Ann Arbor. 200 kids, infant-5th gr evacuated. FBI looking for caller who made specific threat. No bomb found pic.twitter.com/iqpPNplwAd

— Priya Mann (@Local4Priya) February 27, 2017
UPDATE: Bomb threat called in to Indianapolis JCC. Police evacuated 200 people, mostly children. Nothing found. Everyone safe. Reopening now pic.twitter.com/Spxesm6aZ0

— Jennie Runevitch (@JennieWTHR) February 27, 2017
Harrisburg police responding to bomb threat at Jewish Community Center. @abc27News pic.twitter.com/K0S705RAtO

— Chris Davis (@ChrisDavis_News) February 27, 2017
BREAKING: @BhamPolice at Jewish Community Center on reports of a bomb threat. K-9 unit on scene. Parents picking up children. @WVTM13 pic.twitter.com/UEGnKseAE3

— Sarah Killian (@SarahWVTM13) February 27, 2017
America, we need to do better. Another JCC bomb threat. This one at the David Posnack Jewish Community Center in Davie. #JCC .@wsvn pic.twitter.com/9KJ8QlIKVK

— Andrew Scheinthal (@AScheinthalWSVN) February 27, 2017
Frantic parents picking up their kids from #Jewish school after yet another bomb threat. #Anti-Semitism pic.twitter.com/0uMSGFd7VF

— Morris Massre – משה (@shoelessmoe) February 27, 2017
My kids. Today, they had to evacuate their school because of a bomb threat. What are you going to do about it @attorneygeneral @jeffsessions pic.twitter.com/TDiou9HCzJ

— Philip B. (@FlipperB) February 27, 2017
Trump's America: Just picked up my 2-yr-old twins at an ambulance station because a bomb threat was called in to their JCC nursery school.

— Tony Ortega (@TonyOrtega94) February 27, 2017
My son was evacuated this morning in a #JCC bomb threat. This is not normal. It is not ok. It's not the future I want for any of our kids.

— Andrea Flynn (@dreaflynn) February 27, 2017
My son attends the JCC. We received a bomb threat today. Grateful to our JCC leadership who acted quickly with a clear plan in place.

— Catherine Campbell (@TheCatCampbell) February 27, 2017
Our official statement: JCC Association of North America Outraged by New Rash of Bomb Threats https://t.co/HHV4aqLfy0

— JCC Association (@JCCA) February 27, 2017
President of Jewish Community Center in Providence tells me he's "disgusted and sickened" by this morning's bomb threat @ABC6 pic.twitter.com/1D7viX44OA

— Bianca Buono (@BBuonoABC6) February 27, 2017
Thank you to the amazing staff at the #HarrisburgJCC for taking such good care of all the babies during this morning's cowardly bomb threat. pic.twitter.com/T1KJeonqdL

— Megan Healey (@MeganHealey) February 27, 2017
My constituents and I are appalled by the bomb threat against Charles E. Smith Jewish Day School in Rockville. #MD08 https://t.co/7SeKOEhbZt

— Rep. Jamie Raskin (@RepRaskin) February 27, 2017
1. Now there's been a bomb threat at @KatzJCC & another cemetery desecrated. I urge everyone to stand up & speak out against anti-Semitism

— Senator Bob Menendez (@SenatorMenendez) February 27, 2017
2. Any JCC targeted, let alone half a dozen across NJ, is abhorrent and requires a full investigation to stamp out these frightening acts.

— Senator Bob Menendez (@SenatorMenendez) February 27, 2017
Get stories like these delivered straight to your inbox. Sign up for The 74 Newsletter