Reopening Classrooms With 'Equity by Design': How One NYC School Network Partnered With Architects and Designers on a Pandemic Plan That Prioritizes the Most Vulnerable Students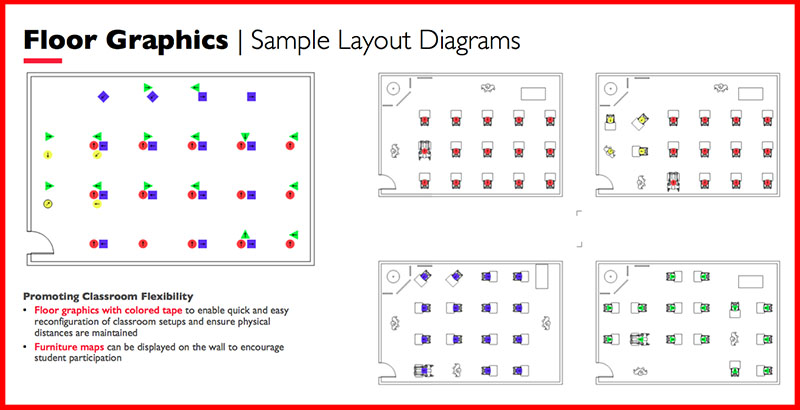 With their students stuck in their homes for months on end, the leaders of the Brooklyn Laboratory Charter Schools know that the return to school in the fall will bring a range of challenges, logistical as well as emotional.
Seeking a solution that promotes learning in the best environment for all students, staff and families, Brooklyn LAB created the Equity by Design project, linking together leading school thought leaders, architects and designers to create a Back to School Facilities Tool Kit, to map a safe journey from home to school, and an Instructional Program Scheduling Map, a blueprint for how to best rearrange teams of educators and groups of students for safe, in-person instruction.
"We think it is deeply important that teachers and parents, students and administrators have space to provide feedback, share anxieties and concerns and weigh in on preparation for the fall," says Eric Tucker, co-founder and executive director of Brooklyn LAB, which enrolls 1,070 students in three buildings around the borough. "In order to make that happen, there needs to be a commitment on the part of schools to be transparent and open and vulnerable, even about where things are right now."
The Equity by Design project focuses on devising the most equitable, yet flexible, solutions, as "it was difficult for parents, students and teachers to envision what a classroom in a socially distanced environment would look like," Tucker says.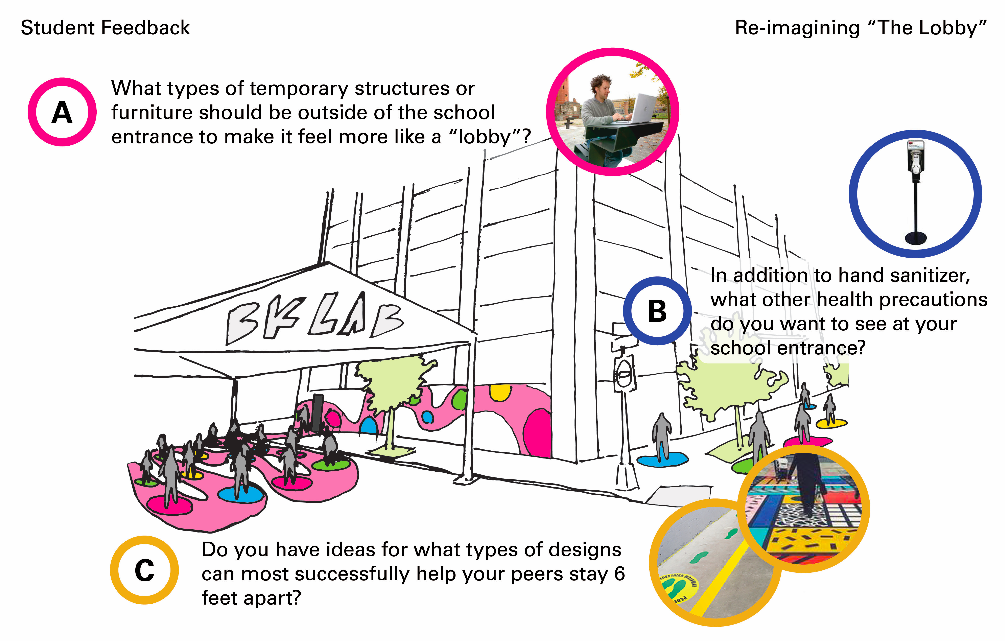 Instead of starting the discussion about what works for the average student and then having to plan for exceptions to that rule, Equity by Design started by focusing on the most vulnerable students and families, says Bb Ntsakey, Brooklyn LAB director of academics. "If we get that right, we will be able to serve a wider range of scholars and families."
For example, Tucker says, "If you start with a student in a wheelchair living with respiratory issues or a student who has struggled to learn in an online way, you end up developing plans that meet the needs of a much wider range of students and better prepare the school community to handle change and the unexpected."
The 100-page Tool Kit — created in conjunction with Urban Projects Collaborative and design firms Gensler, PBDW, PSF Projects, SITU and WXY — offers a visual guide for schools, with multiple ideas for social distancing on the way to and from school, entering and leaving the school building and inside classrooms, hallways and stairwells.
The Scheduling Map was a logical followup to the Tool Kit, Tucker says, as many schools say they intend to implement "hybrid learning" without really understanding how it's going to work. Using the Scheduling Map, schools can experiment with teacher and staff assignments, class configurations and planning. As a hybrid model will likely include some students learning remotely, rather than in school, Tucker says educators must be aware of the different roles teachers will have to play.
For example, Tucker says, if last fall you had asked him about third-period chemistry, he could have told you it was taking place in Room 317, named the two teachers and provided a list of students in that class. Now that concept needs to change. "It has to be a team of teachers," Tucker says, "working together creatively and flexibly to make sure our approach to teaching is resilient to all the things that might come up with fall."
What if, say, the chemistry teacher needs to quarantine for 14 days in the middle of November? Instead of one teacher being responsible for 30 students, expect a group of staff overseeing for a larger set of students, with everyone working to support content needs.
"The preparation for reopening isn't about producing a PowerPoint or PDF," Tucker says. "It is ultimately about having the conversation and listening to the feedback so that the concerns that school communities have today are accurately and empathetically reflected in the process of getting ready."
Get stories like these delivered straight to your inbox. Sign up for The 74 Newsletter