Snow Dazed and Amused: Supe's Video Goes Viral after Blizzard that Wasn't
After Minnesota superintendent lampoons his own bad call, students draw on Shakespeare, sleep research and outright flattery to plead for snow days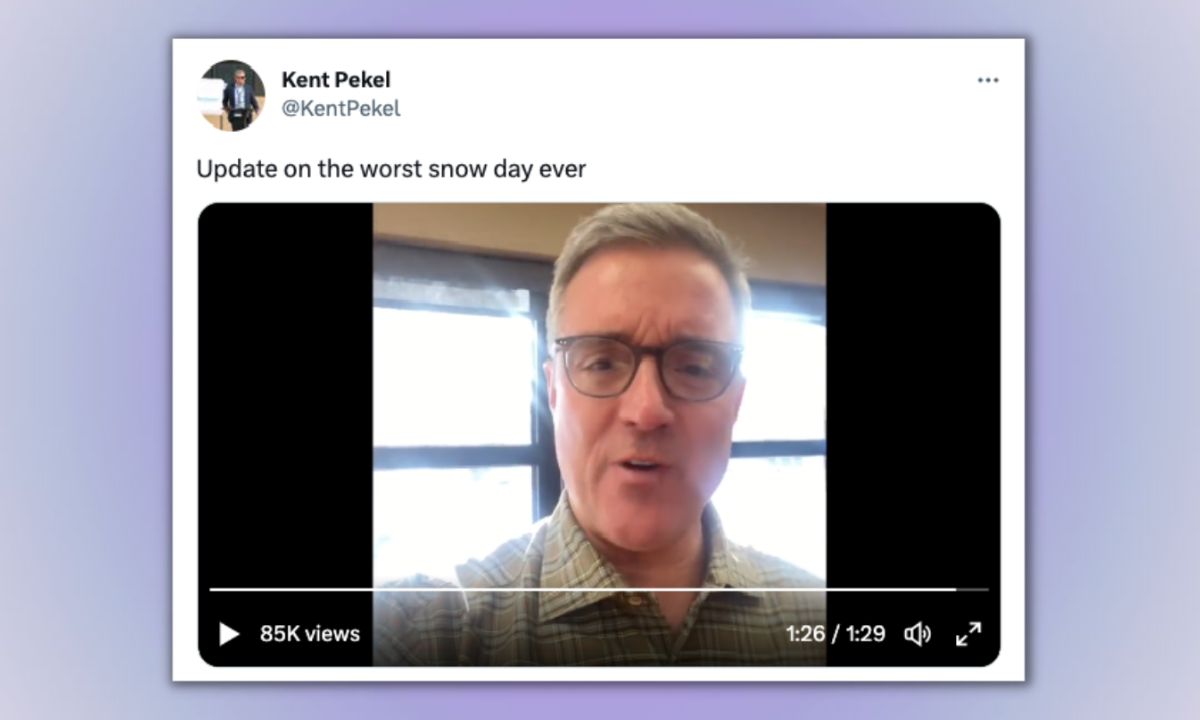 No paywall. No pop-up ads.
In Minnesota, superintendents die not on hills but on massive, shifting drifts of snow.
If they're too quick to close schools, families strapped for child care — or facing another day of indoor "fun" — suffer. If they hold back and ice or whiteouts trap kids on buses, that's a different kind of misery-making.
In December, Rochester Public Schools Superintendent Kent Pekel made fun of his first wrong school-closure call of the season in a Twitter video that ended up going viral.
Standing in the dry, sunny parking lots of a series of shuttered schools, he mocked himself: "Certainly the worst conditions that have ever existed in Rochester history — maybe in American history."
"I could never have made it out here to Bamber Valley Elementary School in these terrible road conditions if I didn't have an incredibly powerful all-terrain vehicle like my Kia Optima," Pekel proclaimed to his phone camera. "If you don't have an amped-up car like mine, don't go out. You're never going to make it."
Gantlet thrown down, students have spent the rest of the winter tapping their critical thinking and creative writing skills to persuade Pekel to call snow days.
Earlier this week, the superintendent singled out an entreaty from Fahad A. as one of the year's best.
Runners-up so far this school year include an argument that the district's 17,400 students are becoming accustomed to sleeping in on Thursdays, which one claimed have been especially snow-prone;
That stressed-out teachers need the extra rest;
And that homebound pupils will use the day to catch up.
There was a variation on the classic "uphill both ways" lament …
…and outright flattery.
But not everybody was amused.
The superintendent did not miss a beat, replying to a thread of armchair meteorologists that he had not "thrown any [forecasters] under the proverbial school buses we are all trying to keep on the road."
As it turns out, how many inches are enough to justify a snow day is a math problem with no right answer.
Get stories like these delivered straight to your inbox. Sign up for The 74 Newsletter