Smith: Better Listeners Make Better Readers and More Successful Students. It's Time to Bring the Science of Listening into the Home & Classroom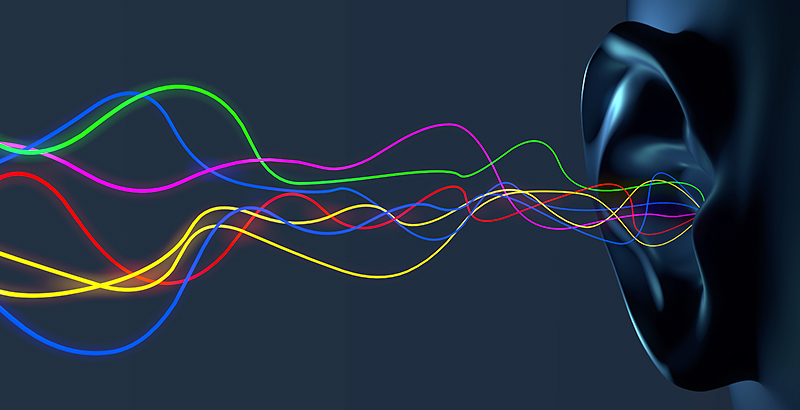 Get stories like these delivered straight to your inbox. Sign up for The 74 Newsletter
Speaking and listening account for the overwhelming majority of how we receive information in our daily communications. Yet, average listeners may understand and recall as little as 10 percent of what they hear, as people are often distracted, preoccupied, or forgetful.
As vital as listening is in our education, jobs, families and virtually every aspect of life, we are not particularly good at it. On television, from cable news to reality shows, all too often people argue or grandstand more than listen. These behaviors are prevalent in social media, too. The growing political and civic divides in our country make it clear there is more of a need than ever to teach both children and adults to become better listeners. Yet to date, the notion of cultivating listening as a formal skill has received scant attention in the nation's schools.
Fortunately, we know a lot about listening. In infancy, children develop their initial understanding of language from listening to and observing how people respond to the words they hear, and eventually how to speak themselves. In the school-age years, better listeners make better readers, as well as more academically successful students overall. A strong predictor of success in early reading is the amount and complexity of the spoken language children are exposed to; those with more extensive language exposure demonstrate better comprehension of oral language. Conversely, listening comprehension deficits are a leading cause of difficulties in reading comprehension.
The importance of listening in learning continues in college and beyond: Our research found that one study of college students revealed that listening is a stronger predictor of being a high-performing student than reading skills or scores on aptitude tests. And many employers report that they value listening in hiring, believing that good listeners make better employees. A 2017 Graduate Management Admission Council survey placed good communications at the top of the desired skills list, with good listening ranked second. As an employer myself, I want to hire graduates who can speak as well as they can listen, listen as well as they can read and read as well as they can write.
In daily life, we are listening more than ever: During the pandemic, podcasts took off in popularity: 41 percent of Americans over 12 years of age, some 116 million people, are monthly podcast listeners. Audio books are the fastest growing-sector in the book-publishing industry, recently eclipsing e-book sales for the first time. New software is increasingly offering an array of audio chat and messaging features.
So why haven't listening skills been included in school curricula or otherwise received significant attention in education — especially in light of their growing value in modern society? One reason may be that too many people equate listening with hearing. But listening involves more than just the sense of hearing; it also includes interpretation, evaluation and response. And listening can be improved with instruction and practice.
Building listening skills can start at home with some very simple steps when children are young. Parents, grandparents and other caregivers can cultivate listening skills by continuing the age-old tradition of reading to children at bedtime — but with a twist. Pause periodically to ask them to share what they just heard, to better gauge their understanding but also to help them practice listening. Ask children to read aloud, so adults can practice listening to them and really stop to hear them carefully. And all family members can practice active listening skills when eating together at a meal.
Listening should also be lifted up as a policy and societal priority. I believe it's time for a national summit on listening, bringing researchers and experts on the science of listening together with classroom and school-level practitioners, including teachers, principals and counselors, to discuss questions such as:
How is listening measured in schools?
Is listening being embedded into the curriculum?
How can best practices that foster listening skills be incorporated into the existing fabric of classroom learning, rather than being added as another "to do" list item?
How can the listening skills of both students and adults be exercised and strengthened on a regular basis?
By coming together to discuss these issues — and listening to one another — we can begin to give listening skills the long-overdue attention they deserve by starting to shift how we tackle them, and how seriously we take them, in our formal education system.
Malbert Smith is CEO and co-founder of MetaMetrics, which creates measures that link assessment to instruction.
Get stories like these delivered straight to your inbox. Sign up for The 74 Newsletter