Smith: Awarding Education Dollars for Student Outcomes May Sound Good, but There's a Better Type of Performance-Based Funding: School Choice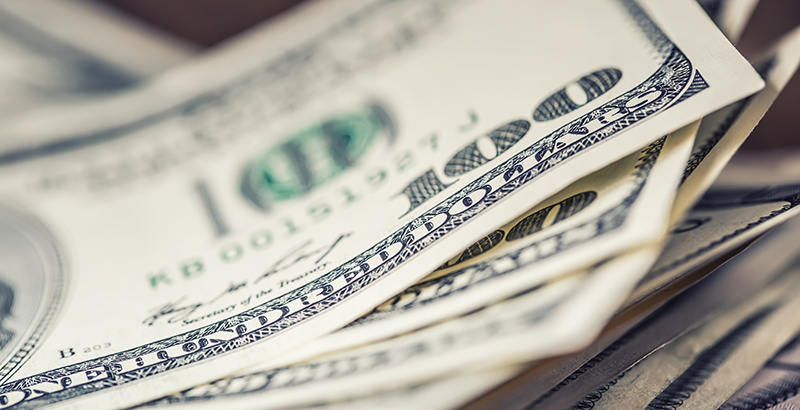 A controversial proposal in Texas that would implement performance-based funding by tying education dollars to outcomes has the right idea: Funding should be based on outcomes. But who gets to decide which outcomes matter: distant technocrats or parents?
Under the proposal, districts would receive $1,450 for each student achieving proficiency on the state's third-grade STAAR reading exam, with an additional $1,950 tacked on for low-income students who hit the mark. A similar incentive would be given for high school seniors who don't require postsecondary remediation and enroll in a postsecondary institution, earn an industry-accepted certificate or enlist in the military. The idea underpinning the proposal seems logical enough — incentivizing districts to focus on priority areas will improve outcomes — but is unlikely to move the needle on student achievement as intended and will result in unintended consequences.
Research on performance-based funding in K-12 education is razor-thin, and there's little indication that similar programs have successfully raised student achievement in other states. While a lack of research alone should not dissuade lawmakers from pursuing promising innovations, there are good reasons to be skeptical of the Texas proposal.
First, public education needs less, not more, government meddling in schools. Ironically, the proposal itself is aimed at fixing the unintended consequences of federal and state accountability requirements, which have incentivized educators to focus on some subjects at the expense of others. In its final report, the Texas Commission on Public School Finance explained that "Certain aspects of our current accountability system unfortunately encourage actions to the detriment of student achievement and postsecondary success." It concluded that this has resulted in "Strong kindergarten through second-grade educators being placed by principals in the later STAAR-tested elementary grades" and high school staff focusing more on "STAAR end-of-course testing (EOCs) and high school graduation" instead of college and career readiness.
Rather than addressing the root cause of these problems, performance-based funding layers new incentives on top of existing ones — a textbook example of government intervention begetting further interventions. It's not difficult to see how this would create a new set of problems. For starters, the high school component incentivizes a greater focus on test prep, since exams such as the SAT, ACT and Texas Success Initiative Assessment are used to determine whether college remediation is necessary. While more can be done to promote college access for low-income students, test prep should not be conflated with actual learning. To ensure that each student has at least one box ticked upon graduation, districts would also be incentivized to hire additional administrative staff and perhaps push students down pathways that are not in their best interest.
What about Texas's paltry third-grade reading scores, with only 33 percent of low-income students passing the state's STAAR exam in 2018? Performance-based funding is an odd approach to fixing this problem, especially since it doesn't address the fact that many teachers simply aren't prepared to deliver effective reading instruction, as the science behind this has largely been ignored for years. Importantly, it also further encourages districts to shift scarce resources away from grades and subjects that are fundamental to literacy, such as science, art and social studies. E.D. Hirsch and Robert Pondiscio explain, "Researchers have consistently demonstrated that in order to understand what you're reading, you need to know something about the subject matter." Tying reading success to one subject in a single grade level surely doesn't encourage the content-rich curricula that kids need.
The fact is that a superior form of performance-based funding already exists: education choice. Students have unique needs, and parents are in the best position to determine whether they're served effectively. When families are given options such as charters and open enrollment, schools are held directly accountable for results without the need for complex schemes that often come with perverse incentives. Importantly, schools of choice can help promote practices that actually improve student literacy. To be sure, policies such as standardized testing, A-F accountability systems and performance reporting can have a role to play in promoting transparency and choice, but these shouldn't be the primary measuring sticks of success that dollars are tied to.
The last thing public education needs is yet another technocratic attempt to engineer better outcomes. A better approach is to focus on school finance reforms that fund students fairly and allow parents to decide what's best for them.
Aaron Garth Smith is director of education reform at Reason Foundation, a nonprofit think tank advancing free minds and free markets.
Get stories like these delivered straight to your inbox. Sign up for The 74 Newsletter