Six Colorado News Outlets Sue Denver Public Schools For Executive Session Recording
Board of Education left 'unlawfully closed public meeting' with new policy on school safety, suit alleges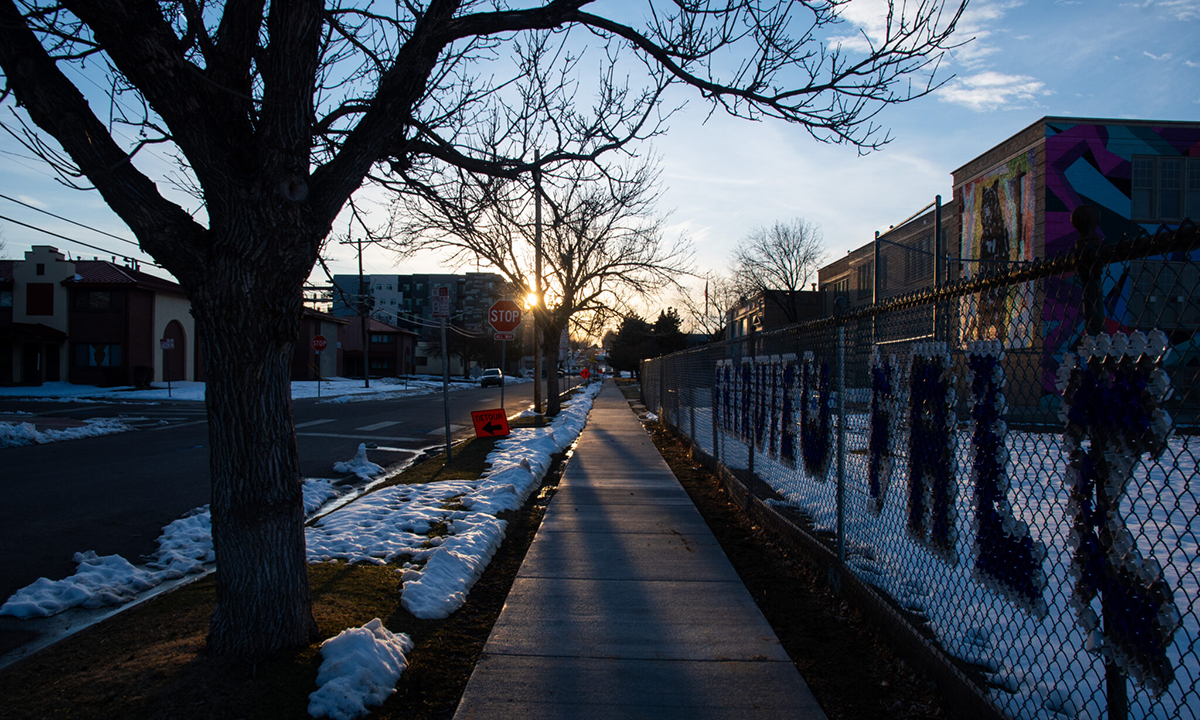 Support The 74's year-end campaign. Make a tax-exempt donation now.
Six Colorado news outlets, including Newsline, are suing Denver Public Schools to gain access a recording of the district board's March 23 executive session in which board members discussed school safety plans and emerged with a new policy.
Members of the district's Board of Education held a special meeting following a shooting last month at Denver's East High School, which left two administrators injured. The incident was the second shooting on or near East High property in as many months, and the 17-year-old suspect was later found dead in Park County of an apparent self-inflicted gunshot wound.
Board members spent the majority of the lengthy meeting behind closed doors, and upon returning to the public, voted unanimously to approve the return of school resource officers without any public discussion.
Under Colorado's Open Meetings Law, elected bodies such as school boards cannot make decisions on new policies or legislation out of the public eye. There are some exceptions that allow for closed-door executive sessions, including board consultations for legal advice, discussions on personnel matters and on individual students. Topics listed for discussion at the March 23 executive session included "security arrangements or investigations" related to the March 22 shooting, and details about individual students "where public disclosure would adversely affect that person or persons involved."
The lawsuit's plaintiffs include Newsline, The Denver Post, Colorado Politics/The Denver Gazette, KDVR Fox 31, Chalkbeat Colorado and KUSA 9News. Each of the news outlets filed a Colorado Open Records Request for the executive session recording and were all denied.
Rachael Johnson, an attorney with the Reporters Committee for Freedom of the Press, and Steve Zansberg, a First Amendment attorney and president of the Colorado Freedom of Information Coalition, are representing the coalition of news outlets. Zansberg said the session was a "clear-cut violation" of the Colorado Sunshine Law.
Zansberg said the first issue the complaint addresses is the lack of proper notice regarding what board members would discuss behind closed doors. He said Colorado law says that when a public body fails to adequately announce its topic of discussion, the meeting is considered an "unlawfully closed public meeting," not an executive session.
"They just went behind closed doors and discussed public business," Zansberg said.
Even if the board properly announced the topics of discussion for a lawful executive session, Zansberg said the fact that board members left the five-hour discussion with a policy change and no public discussion is a blatant vilation of Colorado's Open Meetings Law.
If there is probable cause to believe that a publicly elected board made a decision in an executive session, a judge will review the recording of the session and determine if this was the case, Zansberg said. Public bodies in Colorado are prohibited from adopting not just new policies, but any position on an issue behind closed doors.
"It was what the case law says was 'a rubber stamping' of a decision that had already been made behind closed doors, and that too violates the Open Meetings Law," Zansberg said.
A 'tremendous amount of public interest'
Jeff Roberts, executive director of CFOIC, said there was an expectation that board members would have a public discussion following the private meeting where they discussed a high-profile situation with consequences for the entire district. He said there has been a "tremendous amount of public interest" in school safety plans and changes around school resource officers.
"Both the open meetings law, and there's a separate statute about school board meetings, both of them say policy decisions are not permitted in executive sessions," Roberts said. "For executive sessions, there are certain authorized topics that they can discuss behind closed doors, but when they're talking about changing a policy, which is what they did here, that's something that needs to be done in a public setting. That's the intent and the spirit of these laws."
The only time an executive session is not to be recorded is when an elected body receives specific legal advice from an attorney. DPS's general counsel, Aaron Thompson, was present in the executive session, but it's unclear what role he played in the board's discussion and if there is a recording of the private portion of the meeting.
The minutes from the executive session also did not include information on how long board members discussed each topic, another requirement of state law.
The district has the right to release the recording of the meeting at any time, and Zansberg said this would be the best thing the district can do to save taxpayers "the cost of having to defend this indefensible position." If that happens, there's no reason left for the plaintiffs in the complaint to continue litigating.
"I would again urge the Board of Education to exercise its discretion and release this recording," Zansberg said.
Depending on how the district decides to respond to the suit, Zansberg said it can take a few months for the courts to issue a decision.
Colorado Newsline is part of States Newsroom, a network of news bureaus supported by grants and a coalition of donors as a 501c(3) public charity. Colorado Newsline maintains editorial independence. Contact Editor Quentin Young for questions: info@coloradonewsline.com. Follow Colorado Newsline on Facebook and Twitter.
Support The 74's year-end campaign. Make a tax-exempt donation now.