Sign Up for Free Education News Text Updates from The 74 Newsroom
You'll get a weekly roundup of the most important stories and occasional breaking news updates, and you'll be able to ask our team questions directly.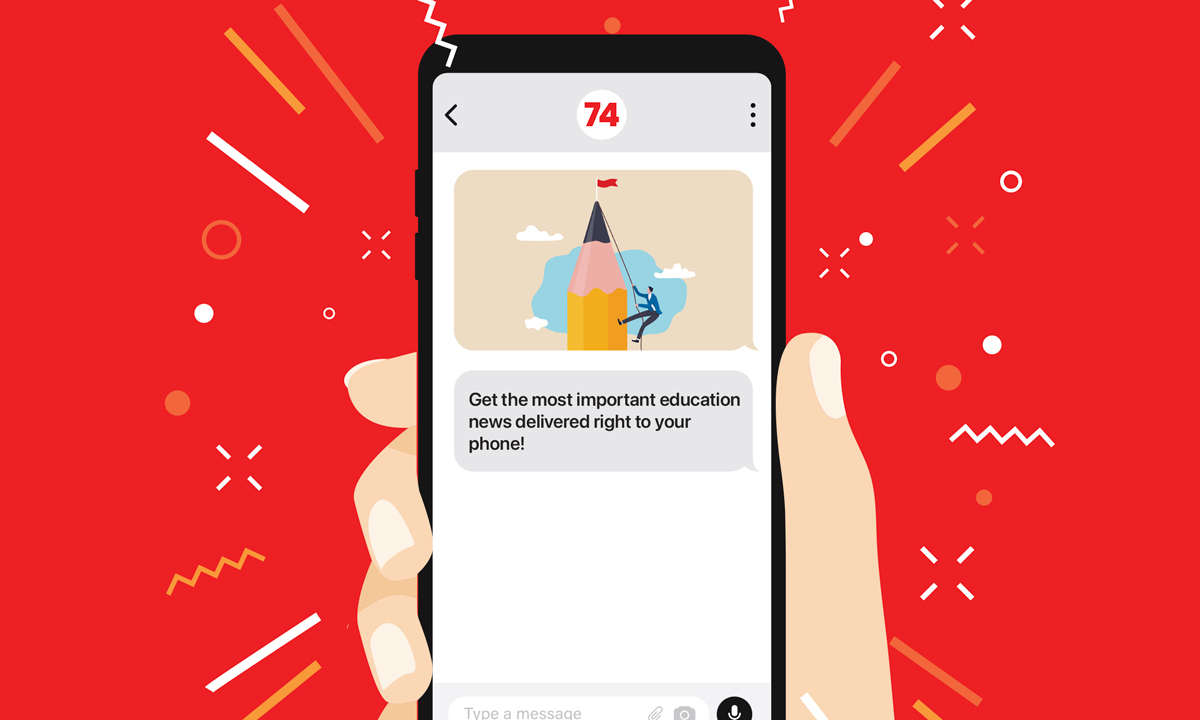 Today we're launching a new way to stay up-to-date on the latest education news — the opportunity to sign up for text updates from our newsroom — for free.
We'll send you a weekly update on Fridays with the most important education stories of the week, plus occasional breaking news updates. You'll be able to text with our team if you have story ideas, feedback or questions, and we'll respond directly to you.
Here's how it works: Once you sign up, we'll send occasional updates straight to your phone as a text message. It's totally free, and you can unsubscribe anytime by texting STOP. When you reply, the message will come only to our team, not to the rest of the audience. We'll be able to respond directly to you, or — if lots of people are asking the same question — we might share the answer with everyone.
We won't share your information with anyone, and Subtext, the platform that makes this service possible, will keep your data private, too.
The best part: It's all free.
Part of The 74's mission has always been to lead an honest, fact-based conversation about American education, and this effort is an extension of that.
We look forward to hearing from you!
If you're having trouble with this form, go here to sign up.
Texting not your thing? Sign up for email newsletters from The 74 here.
Support The 74's year-end campaign. Make a tax-exempt donation now.