Senate Closes in on No Child Left Behind Rewrite as Accountability and Funding Fight Looms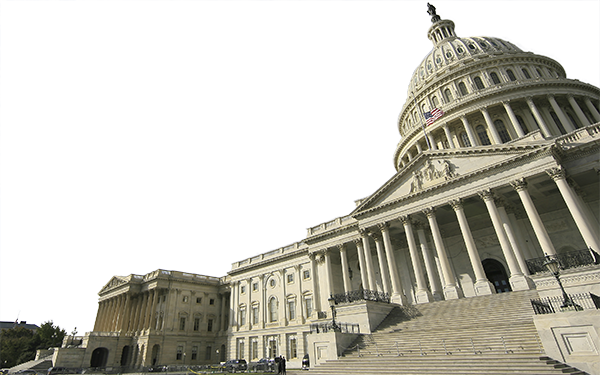 The end is in sight for work in the Senate on its No Child Left Behind rewrite.
Senators are likely to vote on a handful of additional amendments Wednesday, including proposals to increase school accountability provisions and reconfigure the Title I distribution formula, before voting on final passage of the measure.
The accountability proposal, set to be offered by Democrats Cory Booker of New Jersey, Chris Murphy of Connecticut, and others, would require that states assess schools not on average performance, but on the performance of its most vulnerable students — poor, minority, non-English speakers and disabled. States would have to intervene when those students aren't meeting benchmarks. They would also have to intervene in schools where less than two-thirds of students graduate on time and those that land in the bottom 5 percent as judged by state accountability systems.
"For every child to achieve, their learning must matter in decisions about where and when to intervene and provide supports when students are struggling," the leadership conference and affiliated groups said in a letter to senators.
The National Education Association, the country's largest teacher's union, opposes the Murphy-Booker amendment and has said it will include votes on it in its annual rating of legislators. The group backs interventions in the bottom 5 percent of schools and those with graduation rates below 67 percent, but not schools who "miss or narrowly miss" subgroup targets for two years in a row, the group's government relations director wrote in a
letter
to senators late Tuesday.
Although the proposal would assuage some of the Obama administration's concerns with the bill and should earn the backing of most, if not all, Democrats, the GOP is less likely to back it on the grounds that it imposes too many mandates on states. Its adoption could upset the carefully crafted balance that has resulted in bipartisan support of the measure so far.
Senators also have yet to deal with a controversial proposal to reconfigure the formula used to distribute Title I money, an idea that pits senators from big states in the Northeast and Midwest against growing states in the South and West.
"Surely we can agree that a minority group of students who have long endured bullying and harassment and discrimination deserve the same protections we afford other groups of students"
Majority Leader Mitch McConnell Monday evening made procedural moves to end consideration of the bill and set a Wednesday morning timeline for final passage, leaving senators to rush to submit and get floor time for their amendments. On Tuesday, senators considered a number of proposals, rejecting amendments that would have allowed Title I funds to follow children to any public, charter or private school they attend and that would have provided new protections for LGBT students.
Senators also considered a number of amendments dealing with testing.
The most radical opt-out proposal, from Utah Republican Mike Lee, would have permitted parents to opt children out of federally mandated tests without those students counting toward the 95 percent of students who must take tests.
Parents should not have to forfeit their rights when they put their children in public schools, Lee said.
Education committee Chairman Lamar Alexander, meanwhile, said the proposal would supersede state laws, only some of which allow opt-outs, and could upend accountability systems in a handful of states that use the results of federally mandated tests.
"I say to my Republican friends especially, 'Do we agree with local control only when we agree with the local policy?,'" Alexander said. Lee's amendment "takes away from states the right to decide whether and how to use the federal tests and whether or not parents may opt out."
Lee's amendment was rejected, 32-64.
Instead, senators adopted, 97-0, a proposal from Georgia Republican Johnny Isakson that would clarify that parents have the right to opt-out where permitted by state law and would require that parents be notified of their rights to opt out.
Members also agreed to an amendment from Democrats that would require states to enact caps on total testing time. Districts that exceed the cap would have to notify parents.
Finally, senators Tuesday rejected, 52-45, an amendment that would have prohibited discrimination based on sexual orientation and gender identity. Sixty votes were required for adoption.
Schools could face a loss of federal funding or lawsuits from students if they failed to address bullying based on a student's sexuality or gender identity, or if faculty or staff discriminated against LGBT students.
It was the first time senators voted on LGBT rights after the Supreme Court's June 26 ruling legalizing same-sex marriage, noted Patty Murray, the education committee's top Democrat.
"Surely we can agree that a minority group of students who have long endured bullying and harassment and discrimination deserve the same protections we afford other groups of students," Murray said.
Get stories like these delivered straight to your inbox. Sign up for The 74 Newsletter