Sen. Pat Toomey Re-elected in Pennsylvania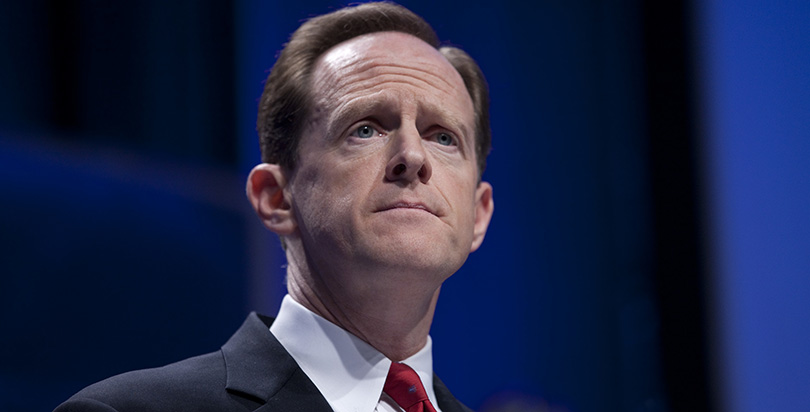 Sen. Pat Toomey, the Republican incumbent in Pennsylvania, has won re-election, according to the Associated Press. Toomey had been polling a few points behind Democratic challenger Katie McGinty; given Pennsylvania's history of voting for Democrats in presidential years, the Keystone state seemed ripe for a Democratic pickup.
Yet Pennsylvania, like the other swing states across the country, seemed to follow the pattern of straight party voting. Donald Trump pulled ahead in Pennsylvania by about 59,000 votes as of 1:30 a.m., the same time that the AP called the race for Toomey. Other swing states, including North Carolina, Florida, Ohio and Wisconsin, voted for Republican Senate candidates as well as for Trump — or remained uncalled, with a Trump lead. The Democrats' only likely pickup seems to be one seat in Illinois. Senate races in New Hampshire and Missouri had yet to be called, though the Republican incumbents were leading in both. As a senator, Toomey crafted an unsuccessful bipartisan compromise on gun control in the wake of the shooting at the Sandy Hook elementary school, and he focused on
expanding background checks on teachers
.
Get stories like these delivered straight to your inbox. Sign up for The 74 Newsletter