Sedlis: Dissatisfied Parents, Weak Renewal Schools…NYC Has Some Work to Do For Students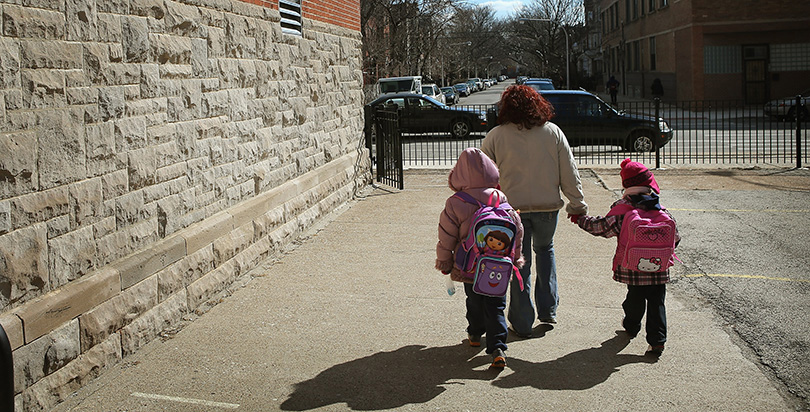 There is a hot debate raging in New York City and across the nation about how to effectively bring about urban school reform. Former Mayor Michael Bloomberg and former Schools Chancellor Joel Klein pushed a bold agenda to transform education, increasing parent choice through charters and new small schools and phasing out low-performing schools.
Mayor Bill de Blasio favors an incremental approach that rejects these policies. His decisions are not rooted in evidence but rather in ideology, anecdotes, and political expediency.
Several major developments this past week give insight into what actually works for students. Mayor Bill de Blasio should take note and commit to bringing these good ideas to scale.
We were recently reminded that phasing out chronically failing schools actually works. The Research Alliance for New York City Schools analyzed academic outcomes of 20,600 students who attended one of 29 high schools closed between 2003-2009 and found significant improvement. Students who stayed during the phase-out had an 11 percent rise in graduation rates and a 23 percent bump in earning a Regents diploma. Students who left had graduation rates that were 15 percent higher.
Mayor de Blasio has trashed Bloomberg's and Klein's policy of phasing out schools because he argues it creates "animus." He should know that parents are less concerned about adult "animus" than they are about their kids going to great schools. The disconnect between de Blasio's policies and parents' wishes was made clear in this week's Quinnipiac Poll that showed 60 percent of New Yorkers are dissatisfied with NYC public schools.
We also learned this week with the release of the 2016 state test results that parent choice is an incredibly effective way to improve student outcomes in low-income neighborhoods. NYC district schools posted stagnant math scores and modest improvements in reading. The state acknowledged much of the gains are attributable to a new shorter, untimed test. Charter schools, on the other hand, posted explosive growth and a continued record of high performance.
NYC charter schools, which are 92 percent African American and Latino, significantly outperform the city on math exams 49 percent to 36 percent. Seventy-six percent of NYC charter schools outperform their local districts in math and 71 percent in reading, according to the results. And that same Quinnipiac Poll revealed that a majority of New Yorkers would prefer to send their child to a charter school over a traditional district school.
Mayor de Blasio's interventions in low-income neighborhoods did not yield anything close to these results. The mayor loves to tout his Renewal Schools program, but as he enters the final year of this three-year experiment, 90 percent of kids in these struggling schools still are not proficient in math or reading. Two of these schools, Henry Street School for International Studies and Wadleigh Secondary School for The Performing Arts had zero percent proficiency in math. Not a single kid is being well served.
While average gains of 5 percent at Renewal Schools may sound good, if you're a parent at P.S. 149 and your school's scores went up to 12 percent passing reading and 6 percent passing math, are you joining the mayor in his victory lap?
When faced with definitive evidence that phase-outs and charter schools work, that Renewal Schools do not, and that parents are dissatisfied with NYC public schools and a majority would prefer to send their child to a charter, de Blasio must change his ways.
The mayor owes it to New York City schoolchildren to continue policies that work, regardless of his own political inclinations. We cannot afford to keep giving endless lifelines to failing schools when we know there are specific ways to improve outcomes for kids.
Support The 74's year-end campaign. Make a tax-exempt donation now.