SCOTUS Sends Church-State Cases Back to Colo., New Mexico in Light of Trinity Lutheran Pre-K Ruling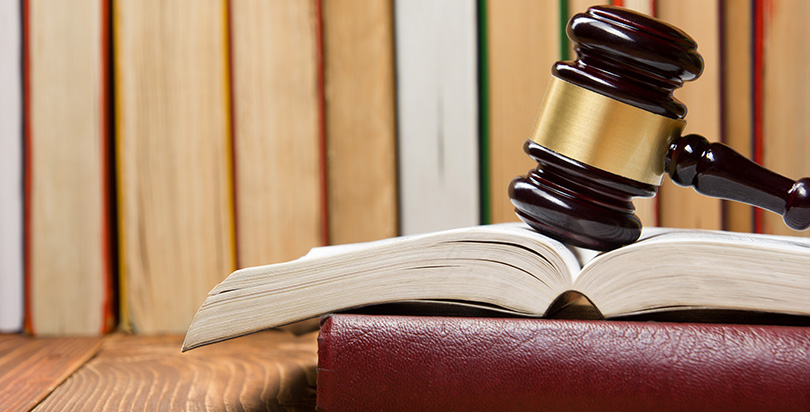 State court decisions banning public funding to religious schools should be reconsidered after a key church-state-separation ruling, the Supreme Court said Tuesday.
The court ruled 7–2 Monday that Missouri's denial of a grant to Trinity Lutheran Church for a playground safety program for its preschool solely because of its religious status violated the First Amendment. Five of those seven justices, though, signed on to a footnote limiting the decision's applicability to the specifics of the case at hand.
(The 74: Supreme Court Sides With Preschool in Church/State Funding Dispute, Limits Decision to Playground)
Justices threw out lower court decisions in four cases, three linked ones from Colorado and one from New Mexico, and sent them back to the respective state Supreme Courts for "further consideration in light of" the Trinity Lutheran decision.
The Trinity Lutheran case focused on Missouri's Blaine amendment, a provision in the state constitution that bans public funding of religious organizations, including schools. Similar provisions exist in nearly 40 state constitutions and have been the basis for overturning private school choice programs.
The Colorado cases concern a proposed voucher program in Douglas County, a suburb of Denver. The school district in 2011 offered scholarships to up to 500 district students a year to attend private schools, including parochial options; the program was paused shortly after it passed the school board.
"This is a great day for Douglas County families and for all families who want greater educational opportunity for their kids. We're confident the Colorado Supreme Court is going to take the signal … and is going to uphold Douglas County's program," said Michael Bindas, an attorney with the Institute of Justice. He is representing families who applied to participate in the voucher program.
The justices' decision means they think there is a "reasonable probability" the state courts will come to a different outcome after the Trinity Lutheran ruling, Bindas said.
Advocates for the separation of church and state, though, said the move to send the cases back to lower courts is routine.
The Supreme Court isn't expressing an opinion on whether, or how, the outcome of those cases should change, said Alex Luchenitser, associate legal director at Americans United for Separation of Church and State.
Heather Weaver, a staff attorney with the ACLU's Program of Freedom of Religion and Belief, said it's "standard practice" for the Supreme Court to give lower courts the first chance to decide what impact, if any, the recent ruling has on existing litigation.
"The Supreme Court in Trinity Lutheran expressly noted that its opinion does not address religious uses of government funding. We believe that the Colorado courts will reach the same result as before and prohibit the Douglas County voucher program," she said in an emailed statement.
Luchenitser said opponents of Douglas County's voucher program will rely on "footnote three," the provision in the Trinity Lutheran decision limiting its applicability to the playground resurfacing issue.
The Colorado voucher program, which funds religious instruction, is very different from the Trinity Lutheran program, which paid for a playground safety measure for the church's preschool, Luchenitser said.
A more applicable case is Locke v. Davey, a 2004 case in which the Supreme Court found that Washington state, whose constitution includes a Blaine amendment, may bar a student studying devotional theology from accessing a state-funded scholarship program, he added.
In Locke, the student wasn't denied funds because of his religion but because of what he wanted to do with the money. In Trinity Lutheran, the church was denied funding because of its religious nature, not what it proposed to do with it.
"Here, all parents are eligible for the vouchers under the program, but the Colorado constitution prohibits the vouchers from being used for religious instruction," he said. "This case is like the Locke case, not the Trinity Lutheran case."
The New Mexico case concerns a state-funded textbook lending program. It was started to boost literacy rates when New Mexico was still a territory, and it has existed in its present form since the 1930s. Religious schools participated until a few years ago, when advocates sued on the grounds that the program violated New Mexico's Blaine amendment.
Lower courts ruled parochial schools could continue to participate, but the New Mexico Supreme Court reversed that decision in 2015, and advocates appealed to the Supreme Court.
It's impossible to say what justices think the outcome of the reheard cases should be because they don't make public their reasoning for remanding cases, said Eric Baxter, an attorney with the Becket Fund for Religious Liberty, which is representing the sectarian schools.
They could have, though, just decided not to consider the Colorado and New Mexico cases if they thought the issues presented were too different from those in Trinity Lutheran, he said.
"This is a big deal in New Mexico for students especially who live in rural or lower-income areas, minority students who perhaps don't have the access to the best schools," he said. "I think this issue deserves a thorough review by the New Mexico Supreme Court."
Elsewhere, the Montana Supreme Court is considering whether a tax-credit scholarship program can be used at religious schools. The state revenue department, which administers the program, said doing so violates the state's Blaine amendment, though lower courts said it was permitted.
The New Jersey Supreme Court is also considering whether an Orthodox Jewish yeshiva and Presbyterian seminary can receive funds as part of a broader state bond that funded improvements to higher education institutions across the state. Cases are also pending in several states over whether grants for preservation of historic buildings may go to churches or other houses of worship.
Harvard education professor Martin West notes in his Education Next blog that while the Trinity Lutheran ruling was narrow, these other cases could ultimately give the high court reason to issue a broader decision about public funding and religious schools.
"It is now up to the courts in New Mexico and Colorado to decide whether denying textbooks or tuition subsidies to students attending religious schools can be justified, even if denying playground construction aid cannot. Rest assured that the justices on the Supreme Court will be watching carefully to see what they decide — and should have an opportunity to clarify their own thinking soon."
Get stories like these delivered straight to your inbox. Sign up for The 74 Newsletter