SCOTUS Ruling Demands 'Urgency' on Racial Inclusion, Biden Administration Says
The decision "should not be used as an excuse to turn away" from efforts to recruit diverse groups of students, said Associate AG Vanita Gupta.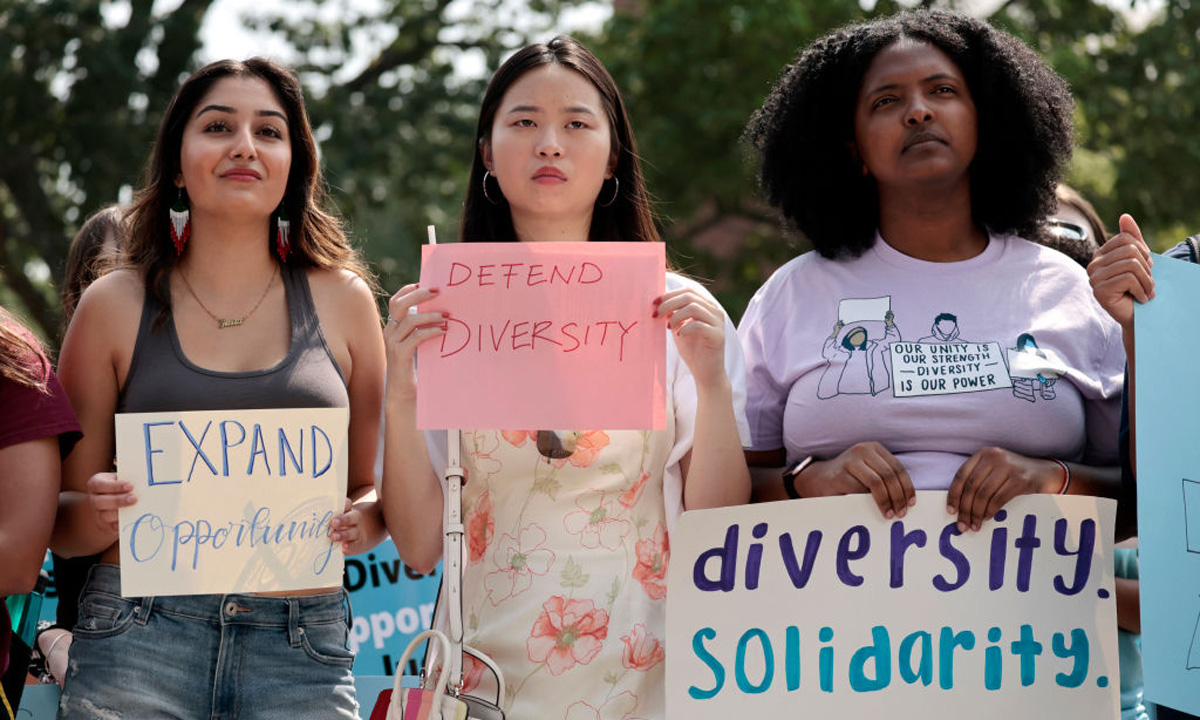 Support The 74's year-end campaign. Make a tax-exempt donation now.
Universities can continue to target recruitment efforts at predominantly Black and Hispanic high schools even if race can't be used as a factor in admissions, the Biden administration said in new guidance released Monday.
The parsing is part of a package of materials responding to the June U.S. Supreme Court decision overturning affirmative action in admissions. The education and justice departments — which argued in favor of maintaining racial preferences in admissions — said summer enrichment camps for students from groups underrepresented in college are also allowed, as well as "pathway" programs that guarantee high school graduates a spot in the freshman class. Awarding slots in those programs based on race, however, would "trigger … strict scrutiny" from courts in light of the ruling against Harvard and the University of North Carolina.
"This moment demands a sense of urgency," U.S. Secretary of Education Miguel Cardona said in a call with reporters. "This moment demands the same courageous commitment to equal opportunity and justice we saw from leaders at the height of the civil rights movement."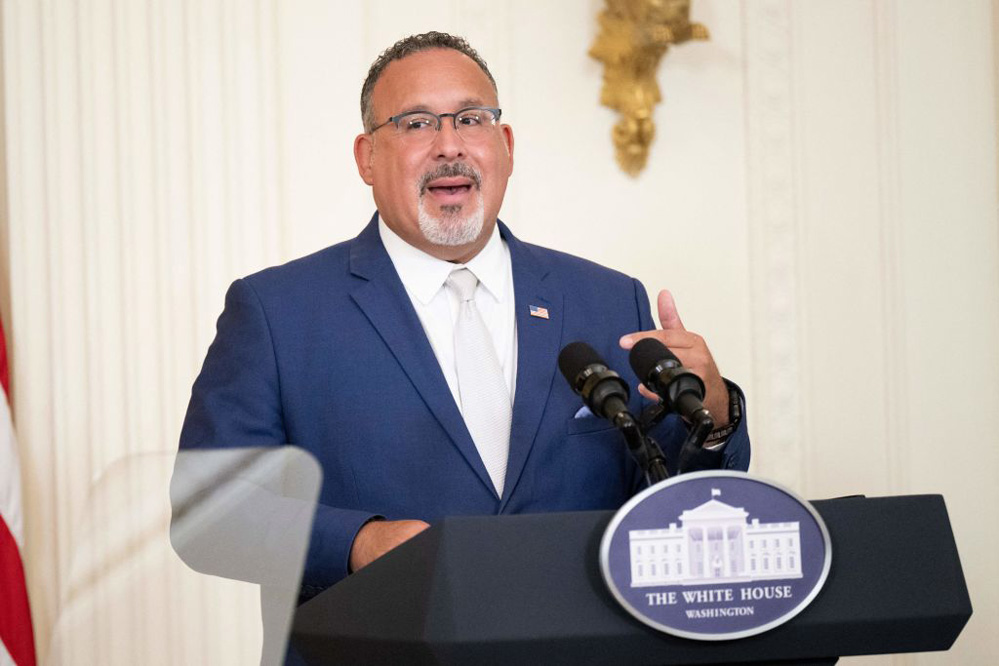 The release of the resources — a letter to institutions and a question-and-answer document — is the second formal action the administration has taken on admissions since the decision. Last month, the Education Department held a day-long summit on ways colleges and K-12 schools can continue to legally foster diversity. And in a few weeks, Cardona said, the department will issue a report on strategies colleges already use.
Rep. Bobby Scott, ranking Democrat on the House education committee, welcomed the guidance, but wants the department to do more to investigate racial disparities in K-12 schools in areas like discipline, and college practices like legacy admissions that have historically favored white students. Following the court's decision, Lawyers for Civil Rights, a Boston nonprofit, sued Harvard over such policies.
"This is important because race-conscious admissions policies were able to provide a counterbalance to factors — such as inequitable K-12 schools, racially biased admissions tests, and developmental and legacy admissions — that have discriminatory impact against students of color," Scott said in a statement.
He argued that some Republican leaders have misinterpreted the court's decision, pointing to Missouri Attorney General Andrew Bailey's warning, for example, that racial preferences in scholarships and employment would violate the law.
Biden officials did not specifically discuss scholarships Monday, but the document suggests institutions review policies — such as application fees, standardized testing requirements, early decision deadlines and prerequisite courses, like calculus — that could prevent Black, Hispanic and low-income students from applying to a selective institution.
Universities can still collect race and ethnicity data to plan which geographic areas to target for recruitment, for example, or where to participate in college fairs, the Biden administration said, so long as the resulting information doesn't influence admissions decisions
Universities don't have to "unsee" the racial makeup of their applicants, a senior department official said on the call. Students may continue to discuss race in their admissions essays, and guidance counselors can discuss a student's battles with discrimination in a letter of recommendation.
"Although this decision changes the landscape for admissions and higher education, it should not be used as an excuse to turn away from long-standing efforts to make those institutions more inclusive," said Associate Attorney General Vanita Gupta.
Richard Kahlenberg, a school integration expert who served as an expert witness for Students for Fair Admissions and is a non-resident scholar at Georgetown University's McCourt School of Public Policy, said some higher education institutions have taken the court's ruling seriously and are pursuing "authentic race-neutral alternatives to achieve diversity." Those "perfectly legal" strategies include increasing financial aid for low-income students and adopting plans like those in Texas that accept a percentage of top students from every high school.
But he said he's also hearing that some universities are taking the "much riskier route" of basing admissions decisions on what students say about race in their personal essays.
"If universities magically get similar racial numbers without announcing new race-neutral alternatives or showing an increase in socioeconomic diversity," he said, "I think they're putting a litigation target on their backs."
Support The 74's year-end campaign. Make a tax-exempt donation now.