Schools — Not Just States — to Finally Get Access to Teacher Misconduct Data After National Investigation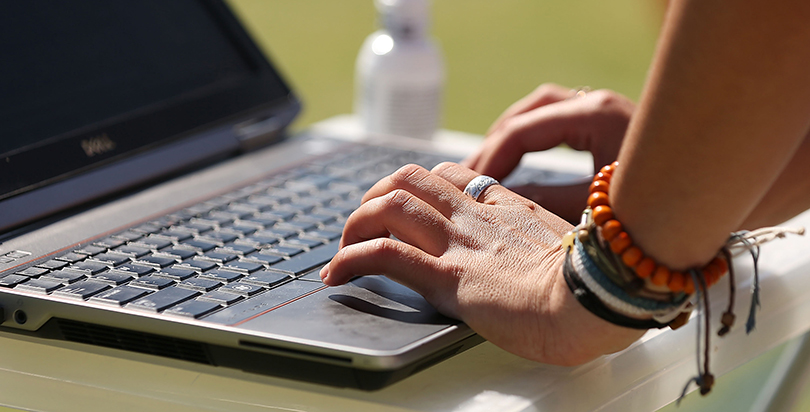 It's a gut-wrenching fact that could keep any parent up at night: Even allegations of sexual and physical abuse aren't enough to keep some teachers out of the classroom and off school districts' payrolls.
A week ago, USA Today published a jaw-dropping
investigation
, which showed that educators who have been disciplined for troubling behavior have routinely been able to find new teaching jobs by moving to a different state. Those educators escaped the notice of state education officials charged with properly reporting and investigating wrongdoing in their past. (3 things
every parent should know
about the USA Today findings)
Now, school districts across the country will be armed with a new line of defense against teacher misconduct: the ability to check any potential hire against a national database that tracks educators whose licenses have been revoked or suspended for bad behavior.
"Hiring qualified teachers and support staff is a top priority for Charlotte-Mecklenburg Schools and we appreciate any resource that supports this effort," said Kathryn Block, a spokeswoman for the North Carolina district.
Some 24 years ago, the National Association of State Directors of Teacher Education and Certification created the NASDTEC Clearinghouse, the only centralized database of teacher disciplinary records in the country. All 50 state education departments agreed to regularly report any actions they took on an educator's license to the Clearinghouse, which keeps those records in a searchable database and sends summary reports back to the states.
But the
USA Today investigation
revealed that states failed to report the names of at least 9,000 educators who were disciplined to the database, including at least 200 teachers whose licenses were revoked over allegations of sexual or physical abuse. Eleven states don't look into teachers' backgrounds before issuing licenses, leaving that work to local school districts. Currently local school systems don't have access to the NASDTEC Clearinghouse.
That's about to change.
In November, NASDTEC's board voted to give school districts a read-only account in the Clearinghouse, granting local hiring managers the ability to check if a potential hire was ever disciplined by another state's licensing office.
"More and more, the districts are taking on certification responsibilities, specifically for temporary positions (and) substitutes," said Phil Rogers, NASDTEC's executive director. "Those districts need to have access."
The new line of defense will also help school districts identify whether job candidates for positions that don't require a license, such as a coach or classroom aide, once had their teacher's license revoked or suspended for misconduct.
NASDTEC will start a pilot program in July, when it gives a handful of school districts in Texas, North Carolina and Iowa free access to the Clearinghouse. The following January, the database will open up to school districts nationwide. School systems will need to pay the $500 membership fee to NASDTEC and a small minimum subscription fee for access to the Clearinghouse, according to Rogers.
"We want to get as many (school districts) signed up as possible," he said.
That effort is one of several changes NASDTEC and state policymakers are putting forth in the wake of USA Today's teacher misconduct investigation. Lawmakers and education officials around the country have also
pledged to address serious lapses
in tracking disciplined teachers, including providing the names of the missing teachers to the database, according to the newspaper.
NASDTEC is also adding a page to its database that will prompt states each year to double check that they have submitted all educator misconduct cases. Rogers said the failure of some states to report teacher disciplinary actions to the NASDTEC Clearinghouse can happen when there are personnel changes in the offices handling teacher licensing and that secondary review will be an important safety check.
"We're going to send an email next week explaining to the states about the review process so they can get everything cleaned up before it goes to the districts," Rogers said. "They know that there is some work to do."
It's the kind of progress some North Carolina education officials wish was made a few months ago.
In March 2015, Alexander Stormer resigned from his teaching job in the Atlanta Public Schools after dragging a student from his desk into the hallway and pushing a girl into a wall. Stormer also sent sexual text messages to a student and solicited her for sex, according to police and school records reviewed by USA Today.
He later found a job at Phillip O. Berry Academy of Technology in Charlotte and was awarded a teaching license from the North Carolina State Board of Education. Stormer was suspended without pay a month ago only after a reporter in the USA Today Network started asking questions, the newspaper said.
Block, the Charlotte-Mecklenburg spokeswoman, said the district has already applied for membership to NASDTEC and plans to use the Clearinghouse to vet job candidates.
"The NASDTEC Clearinghouse Database will be a great complement to our current screening tools, which include reference checks, drug testing, fingerprinting and frequent criminal background checks," she said. "Once our application for membership is approved, we will use it when making employment decisions for all licensed Charlotte-Mecklenburg Schools employees."
North Carolina education officials are making other changes to prevent teachers with questionable pasts with from slipping through the vetting process.
Katie Cornetto, an attorney for the North Carolina State Board of Education, said that it was likely that Stormer lied on his teacher licensing application about whether he faced disciplinary proceedings in another state.
It wasn't until October that North Carolina transitioned its educator licensing records from a pen-and-paper system to a digital database. Now, state officials will automatically be alerted if they're considering offering a license to a teacher with a disciplinary incident in the NASDTEC Clearinghouse.
Giving school systems access to the Clearinghouse will add one more layer of security in North Carolina's public schools, said Cornetto. North Carolina received an "F" in USA Today's state-by-state evaluation of teacher screening processes.
"I think in a perfect world every school district will have access to NASDTEC," she said. "A lot of the districts will jump at the chance if they can afford it."
Get stories like these delivered straight to your inbox. Sign up for The 74 Newsletter