Schools & COVID Policy: Modified Boosters Likely Available for Teens Next Month
A weekly roundup of headlines about how the pandemic is shaping schools and education policy, vetted by AEI Visiting Fellow John Bailey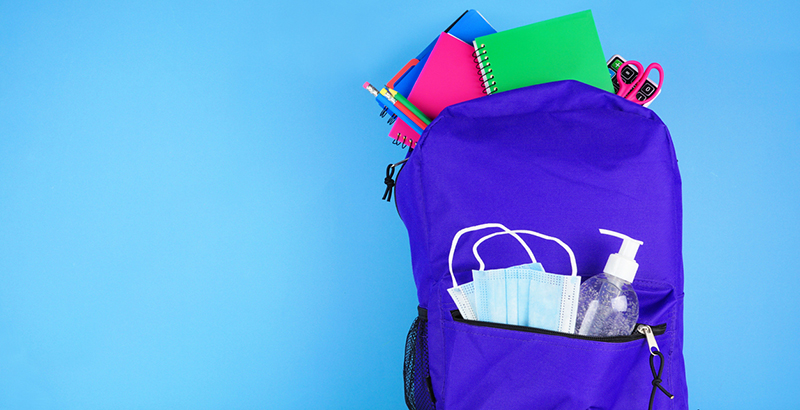 Get stories like these delivered straight to your inbox. Sign up for The 74 Newsletter
This Week's Top Story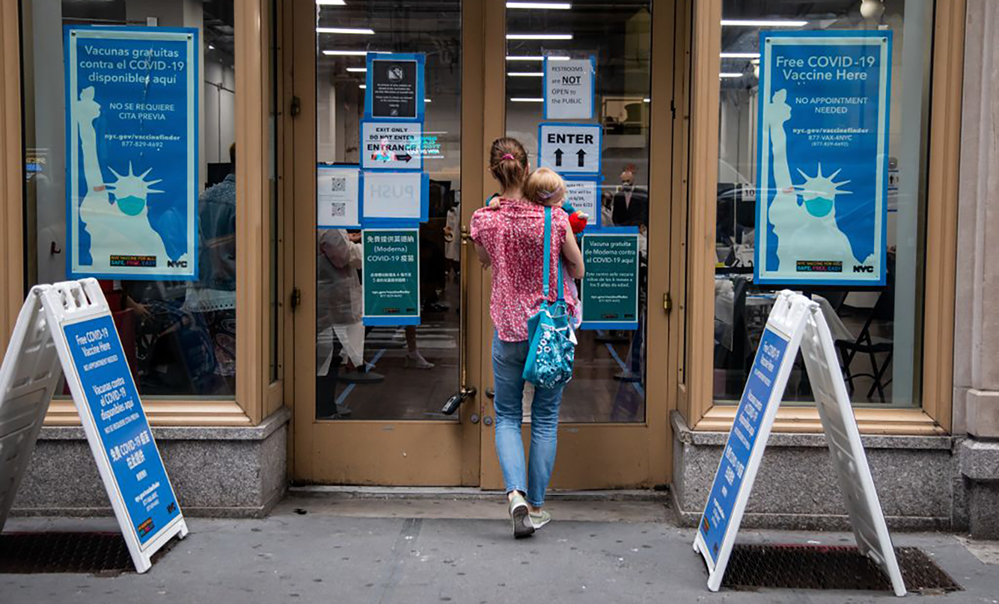 Updated Boosters Likely Available After Labor Day
The Big Three
Learning Delays at Every Grade Level
The Center on Reinventing Public Education released a new "review of evidence."
"On average, children at all grade levels have suffered significant delays in learning."
"Learning delays occurred at every grade level, but it's unclear which age group has been most negatively affected."
"Learning delays were greatest in 2019-20, but many students also lost ground in 2021-22."
"Learning delays are closely related to the amount of time students spent out of school or in remote instruction."
"Low-income students and students of color, who on average spent the most time in remote instruction, experienced the greatest learning delays and fell even further behind their white, advantaged peers."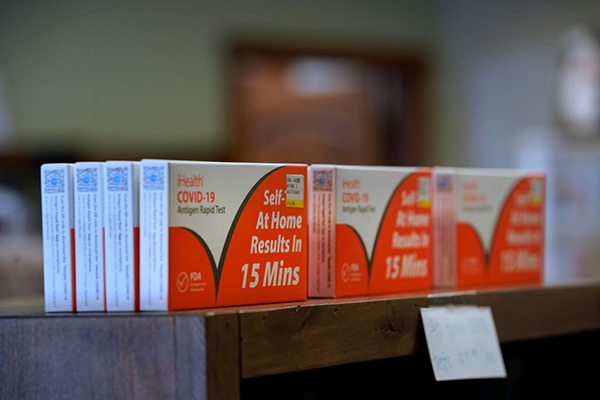 The FDA Recommends Repeated At-Home COVID Tests to Avoid False Negatives
"The FDA issued a statement warning that at-home rapid antigen tests can deliver false negative results and people who need tests should plan to do so more than once to make sure they are not 'unknowingly spreading the SARS-CoV-2 virus to others.' "
"The FDA now advises that people who plan to use at-home tests get several of them so they can test more than once. For people with COVID-19 symptoms who test at home and receive a negative result, the agency recommends taking a second at-home COVID-19 test, 48 hours after the first, for a total of at least two tests."
"For those who suspect a COVID-19 exposure but have no symptoms, the FDA now recommends up to three tests, each separated by a 48-hour period."
CDC Data: Adverse Reactions to Pfizer Booster Rare for Kids Ages 5-11
"No reports of myocarditis or death after receipt of dose 3 were received."
"Among children aged 5-11 years, serious adverse events after dose 3 are rare."
The Vaccine Adverse Event Reporting System "received 581 reports of adverse events after receipt of a Pfizer-BioNTech third dose by children aged 5-11 years; 578 (99.5%) reports were considered nonserious and the most common events reported were vaccine administration errors."
"In the week after third dose vaccination, 6.9% (225) of enrolled children were reported to be unable to attend school and 12.1% (392) were unable to complete daily activities."
Federal Updates
Back to School
City & State News
COVID-19 Research
Pfizer effectiveness with under-5s: Pfizer's vaccine was 73% effective in protecting children younger than 5 as Omicron spread in the spring, the company announced Tuesday. More via the Associated Press.
Long COVID: Long COVID is relatively rare in children and teens, according to a new study.
Vaccination rates: COVID-19 vaccines are uncommon for U.S. children under age 5, according to Gallup.
Learning Recovery Research
Individualized Math Program Shows Promise
The MAP Accelerator tool developed by Khan Academy and NWEA helped boost scores across all grades, races and poverty levels in grades 3-8. (study)
"For example, fifth-grade students who used MAP Accelerator for 30 minutes per week grew an average 18% more than projected, gaining 1.7 points above pre-pandemic norms."
How Below-Grade-Level Work is Holding Students Back
Study from ReadWorks and TNTP. More via The 74.
"Analyzing data from 3 million students assigned lessons through a widely used literacy program, the nonprofits ReadWorks and TNTP found that during the 2020-21 school year — the first full year after the start of the pandemic — students were assigned work below their grade level a third of the time."
"Children in high-poverty schools were given less challenging materials more often than their affluent peers — even when they had already mastered grade-level assignments."
Was 2022's Summer Learning 'Explosion' Enough to Reverse COVID Losses?
"93% of districts, according to Burbio, and 87%, according to CRPE, offered summer learning programs this year."
"79% of school systems that had programs provided them at no cost to families."
"The average program length was 154 hours, just under four weeks and roughly equivalent to 12% of the academic school year. However, some offerings only covered about 30 hours, while others made up nearly 350 total hours."
"School leaders estimated that 18-20% of their students enrolled, compared to 13-16% during a typical year."
…And on a Lighter Note
It's Back to School: It's always good to have a friend help carry your books.
This is our weekly briefing on the pandemic, vetted by John Bailey. See the full archive. For even more COVID policy and education news, subscribe to John Bailey's daily briefing via Substack.
Disclosure: John Bailey is an adviser to the Walton Family Foundation, which provides financial support to The 74.
Get stories like these delivered straight to your inbox. Sign up for The 74 Newsletter