Schooling School Leaders: Houston 'Education Entrepreneurship Program' Brings Business Savvy into the Classroom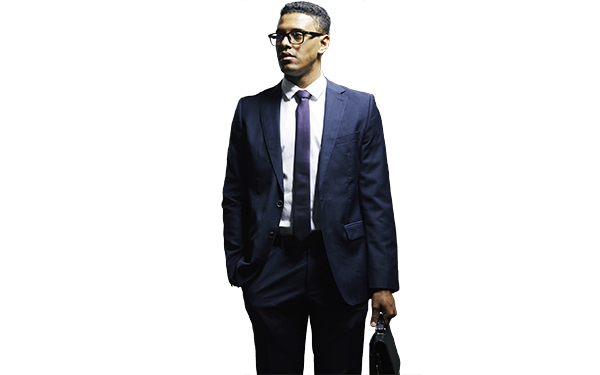 One principal said she learned to combat the scourge of group think. Another educator got schooled in the real-life skills employers look for when hiring young people. For others, delegating tasks like a CEO became second nature.
The lessons sprang from Rice University's Education Entrepreneurship Program (REEP), a Houston-area leadership program geared toward K-12 educators who want to instill business savvy and management skills into their work in schools.
What is it?
The tuition-based academy is operated by the private research university in Houston with support from the Houston Endowment, which has provided roughly $14 million since the program was founded in 2008. Raise Your Hand Texas, a public school advocacy organization, has given another $1.3 million.
REEP offers two main tracks: a year-long fellowship in business training designed for educators or a two-year MBA program. Many also participate in the summer institute, a two-week intensive professional development program.
Who is it for?
Participants include a mix of current teachers, administrators and aspiring administrators who generally come from public schools, including public charter schools, in and around the Houston area. Some come from states away and some are Teach for America graduates.
Students range from their mid-20s to mid-50s — some have been teachers for years and want to move into principal jobs while others have limited teaching experience, Executive Director Andrea Hodge said. A minimum of two years of classroom experience is required for acceptance to the program.
REEP
counts about 248 alumni, including 50 who've completed the MBA program since the program began in 2008. Its seventh cohort began this fall.
Pam Redd, a veteran teacher who now works as principal of an elementary school in the Spring Branch Independent School District outside of downtown Houston, completed the REEP fellowship in 2013.
After aspiring to become a principal for years, Redd said, she finally got the promotion, only to find that she wasn't as prepared as she needed to be when it came to managing people and budgets. So she embraced the opportunity to complete the fellowship when her district encouraged her and six other sitting principals to apply. Redd attended classes Thursday and Friday nights and all day Saturday for a year while working full-time at her school.
"I knew how to be a really, really good teacher but being a principal (is) so different," Redd said. "Anyone who is traditionally trained … could be in a similar position because traditional teaching programs don't teach business concepts."
How did it get started?
The initial idea for a business-focused training program for educators was generated in 2007 during conversations between KIPP (Knowledge is Power Program) and YES Prep charter leaders who had new grant funding and wanted to recruit a pool of talent to lead their new Houston-area schools, Hodge said. The talks quickly expanded to include stakeholders from the city's traditional district schools. Houston Independent School District is among the nation's largest, poorest and
most challenged public school systems
.
"We wanted to see how could we think about expanding the pool of really talented, high-capacity leaders of districts and charters," Hodge said.
She acknowledges the tension that exists between the charter and public school sectors and knows that applying business concepts in the public education realm often hits a nerve with critics.
However, she said, educators from various backgrounds have collaborated with Rice University to build the program in an "agnostic" fashion since 2008.
"I see REEP as bridging the understanding gap between charters and districts because we commingle our students from both sectors and they get to know what challenges each other's facing; they get to learn from each other and I think that's so powerful."
What's the philosophy behind it?
REEP aims to challenge the status quo for educational leadership training. Hodge even refers to it as a research and development arm of sorts for the education profession.
The "principal as CEO" model that the program employs is "an effort to shift our thinking on what's possible" when defining the role of a school leader. Principals are expected to be both the instructional leaders and business managers of their schools, so their training should reflect that, Hodge said.
Gillian Quinn-Pineda, a 2011 MBA graduate and founding principal of KIPP Northeast College Preparatory in Houston, said learning the language of business was the most difficult and the most rewarding part of her experience.
"It was like training your brain to work in a different way," she said. "It was hard to learn that language and start thinking about how it could apply to schools."
During the two-year program, Quinn-Pineda interacted with other MBA students who had backgrounds in finance, international diplomacy and the oil and gas industry. Their knowledge helped expand her ideas about what to teach students as she prepared to found the KIPP high school.
"People ask, 'why should I get the MBA if I'm in education?'" she said. "There are so many ways that my school is like a little mini company — you're learning how to lead a team and manage the budget and make decisions — all the parts that you don't always think of."
Get stories like these delivered straight to your inbox. Sign up for The 74 Newsletter