School Choice Is Great, but to Have Schools Worth Choosing, There Must Be Equity, Access, and Diversity, Say Authors of New Report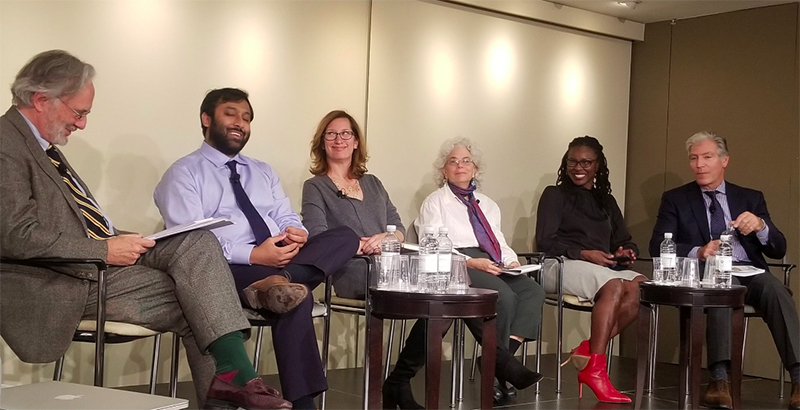 Washington, D.C.
Creating a school choice system that provides all children with good options, rather than one that simply offers choice for choice's sake, requires a focus on equity and access and creation of schools to meet all students' needs, experts argue in a new report.
"The right choice does promote educational equity, particularly in promoting diversity and reducing racial isolation and segregation," John Brittain, professor and acting dean of the law school at the University of the District of Columbia, said at an event in Washington on Thursday to discuss the report.
Policymakers should focus on how choice helps create "a system of schools that would ensure that all schools were worth choosing and all students were chosen by a high-quality school," said Patrick Shields, one of the authors of the report, which was released by the Learning Policy Institute think tank.
Districts must be deliberate in creating options, ensuring they're open to students in all neighborhoods and at all levels of ability, the authors wrote.
In San Antonio, systemic reforms created sought-after types of schools like Montessori and dual language, with seats reserved for the most impoverished students. They also attracted wealthier families, helping to integrate district schools.
Mohammed Choudhury, chief innovation officer and architect of the school's novel integration approach, said that neglecting integration amounts to tacit approval of a "separate but equal" standard for schools, as was ruled legal in the Supreme Court's 1896 Plessy v. Ferguson case.
"Either we're going to be OK with this neo-Plessyan notion of 'separate can be equal,' or we believe in the promise of Brown and we're going to continue to fight for it," he said, arguing instead for the high court's 1954 Brown v. Board of Education ruling that outlawed segregated schools.
Choice systems also must account for how they're serving special populations of students, like those with disabilities, panelists said.
Julie Mead, a professor at the University of Wisconsin, said policymakers should decide up front whether charter schools will be required or incentivized to serve students with disabilities, for example. In the case of interdistrict transfers, they should clarify whether the sending or the receiving school district is responsible for ensuring that the student receives a free, appropriate public education as required under federal law, she added.
Accountability systems are only as good as their implementation, she said.
"The places where there seems to be the highest quality, at least in my view, are those places that are not as autonomous, and the places that are more autonomous are the places we're having more trouble," she added, citing Massachusetts as an example of high quality.
Schools also must tackle issues like disproportionate school discipline and segregation within schools, as in gifted and talented programs, said Ashley Griffin, director of P-12 research at The Education Trust.
Disclosure: The Carnegie Corporation of New York provides financial support to the Learning Policy Institute and The 74.
Get stories like these delivered straight to your inbox. Sign up for The 74 Newsletter