School Choice Advocates Celebrate as Department of Justice Closes Investigation of Milwaukee Vouchers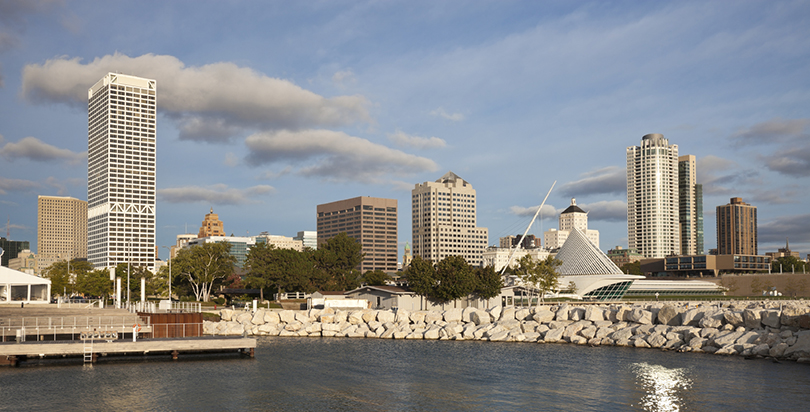 In a victory for supporters of school vouchers in Milwaukee, the U.S. Department of Justice closed a long-running investigation into whether private schools that accepted vouchers had discriminated against students with disabilities, segregating them into the public schools.
The DOJ
letter
, first
reported
by the Milwaukee Journal-Sentinel, was sent on Dec. 23 to the Wisconsin Department of Public Instruction. The letter did not state that the investigation had uncovered evidence of the initial complaint — that disabled students were discouraged by the state education department and voucher schools from participating in the program; that they were denied admission to voucher schools when they did apply; and that they were forced to leave voucher schools because the private schools failed to accommodate their needs.
Instead, the letter cited an action from several years ago when the Justice Department issued guidance to the Wisconsin Department of Public Instruction on how it should deal with private schools and their compliance with federal laws protecting disabled students. The letter also noted that Wisconsin had created a voucher program specifically for special needs student that goes into effect in 2016–17. That program would increase the roughly $7,000 to $8,000 students receive annually in taxpayer-funded vouchers to attend private schools to $12,000 for students with disabilities.
The decision to close the federal probe was heralded by school voucher advocates. American Federation for Children executive counsel Kevin Chavous said in an interview that he was pleased, arguing that the investigation was "more politically motivated than factually needed."
It's "telling that DOJ decides to dust off their mandate to make sure segregation laws are enforced in American schools by targeting school choice programs, particularly in Wisconsin and Louisiana," Chavous said, pointing to the Obama administration's long-standing opposition to vouchers.
The Justice Department did not immediately reply to a request for comment.
Monica Murphy of Disability Rights Wisconsin, a nonprofit group, said the focus was on children, not politics.
"It's certainly not a political motivation; it's our concern for kids with disabilities," she said. "We saw that they were having (fewer) options — the voucher program wasn't open to them in the same way it was for kids without disabilities."
The DOJ's involvement began over four years ago when the American Civil Liberties Union and Murphy's group
complained
that vouchers segregated students by disability status. In 2013, the DOJ asked state education officials to collect the number of students with disabilities enrolled in Milwaukee private schools that took vouchers. Because the schools are private, however, they were not required to submit enrollment data but could do so voluntarily.
The state did create an online portal for parents of students with disabilities to submit complaints. Chavous says not a single complaint has actually been registered through this system, though Murphy says the portal was virtually unknown to parents and difficult to navigate.
Milwaukee's voucher system — in which students use public dollars to pay tuition to private schools, most of them religious — is the
longest-running such program
in the country, adopted over 25 years ago at the urging of a coalition of African-American activists and conservative politicians and academics.
Recent research has found that the system produced small, but positive results for students receiving vouchers, including modest increases in graduation rates and reading test scores. About 26,000 Milwaukee students receive a voucher, and the programs has spread slowly across Wisconsin, as well as a handful of other states.
Although the Obama administration has backed charter schools, it has opposed vouchers. The DOJ has also pursued an investigation into whether Louisiana's voucher system has increased racial segregation. (Research
has found
that the program actually led to less segregation, but resulted in
negative effects
on student achievement in its first year.) Last November an appeals court
ruled
that the DOJ lacked the authority to oversee Louisiana's system of vouchers.
The DOJ's letter to Wisconsin closes by adding, "Please note that this determination does not preclude investigation of future complaints, if any."
Disclosure: The Seventy Four co-hosted its 2015 education summit with the American Federation for Children and receives funding from The Dick & Betsy DeVos Family Foundation. Betsy Devos chairs the American Federation for Children board.
Get stories like these delivered straight to your inbox. Sign up for The 74 Newsletter