Sayeski: Suspending Testing Accountability Is Fine. But Canceling Exams Will Hurt Students and Deny States a Chance to Learn From the Pandemic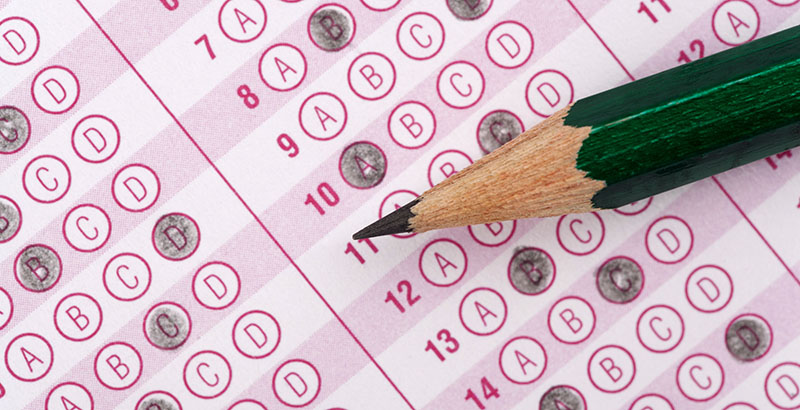 Michigan recently became the first state to request a waiver to cancel mandated testing for the 2020-21 school year, and Georgia and South Carolina intend to do the same. The rationale is understandable: There are many unknowns about the coming school year, and principals, teachers, students and families want to take anything that feels like an additional burden off the table. But valuable information will be lost if schools abandon another year of performance data. Before other states follow suit, they should consider taking away the consequences of an accountability framework but keeping the invaluable insights into their students that can come only from annual testing.
First, by canceling exams, states would miss an opportunity to learn. This has been one of the most disruptive and, therefore, experimental years in the history of American education. Schools and teachers are doing things never done before, or even thought possible. When schools unexpectedly closed in March, Google Classroom, Zoom and Chromebooks became the new medium of instruction, requiring conversations about bandwidth and Wi-Fi access, the advantages and limitations of technology, privacy, remote diagnostics and the great unknown of the impact of these various modes and models of instructional delivery. Next year, educators will engage in even more variation through staggered scheduling, delayed openings and combinations of in-person and remote instruction. Each decision will have a measurable impact on learning. Don't we have an obligation to see how students fare?
In public health policy, initial stumbles were swiftly followed by meaningful protocols, informed by data. Just as the COVID-19 crucible has produced significant medical advances, education may well have experienced similar breakthroughs. Unfortunately, these will remain hidden from sight without a mechanism like standardized exams to prove their efficacy. We will be left with what often plagues education research: anecdotal evidence, limited surveys, preconceived narratives, political posturing and unconfirmed predictions. The result will be another year without really knowing how our most vulnerable populations of students progressed.
The second reason involves the national conversation on race that has impacted every citizen, organization and institution. This dialogue appropriately identifies education as a fundamental source of lifetime inequality. Nobody doubts the impact of the opportunity and achievement gaps between students of color and white students on income potential, quality of life and the ability to control one's destiny. But we lose the ability to measure the severity, persistence and locations of this inequality if we abandon state testing — as well as the ability to identify successful outliers. If waivers are granted for a second year, achievement gap data will go dormant for three years. It's hard to effect change and make progress if we don't measure the thing we are trying to eradicate.
While it is true that exams are not the only route to insights on student performance, there is a reason test results and disaggregated data are a federal mandate. The political incentives for keeping this information hidden are the same impulses that prevent honest conversation about race. In this context, having one's data be counted is akin to casting a vote; who you are and where you land on an educational scale matters.
Another issue with using proxies for annual test results is that no other data source is directly tied to essential demographic information, administered within relatively tight and consistent conditions, and measures similar outcomes across a state. Interim data, for example, fall short of providing a clear, direct snapshot of education health; their demographic data are often incomplete, inconsistent and provided only on a voluntary basis. End-of-year exams are the only uniform avenue to disaggregated achievement data by demographics.
Today's consumers of information are accustomed to more data, not less. Gross Domestic Product data indicate how far down we went into recession, how long it lasted, which industries are recovering and which need more support; a waiver of GDP reporting will not inform the recovery of our economy. Similarly, a testing waiver will not help us narrow the achievement gap or learn from one of the most disruptive periods in education history.
To that end, states should continue testing in the coming school year; not for the purpose of grading schools, teachers or even students, but for gaining critical feedback on the innovations schools are implementing and ensuring that all students are getting back on track after this unprecedented disruption.
A responsive, equitable education system depends upon it.
Ben Sayeski is managing partner at Education Strategy Consulting. He is a former high school economics teacher, elementary school principal, executive director and chief education officer, who served as executive director of the Darden/Curry Partnership at the University of Virginia and as chief education officer of the Andre Agassi Foundation for Education.
Get stories like these delivered straight to your inbox. Sign up for The 74 Newsletter