San Antonio Names Jaime Aquino New School Superintendent; Hopes That 30-Year Veteran of Denver, NYC, L.A. Will Usher in 'Second Lap' of Reforms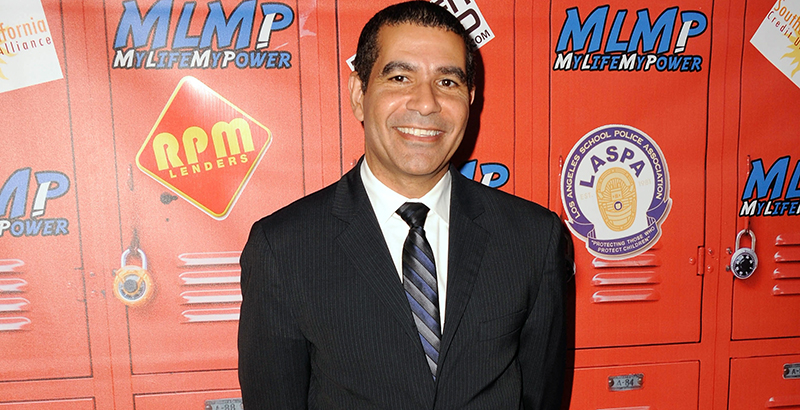 Get stories like these delivered straight to your inbox. Sign up for The 74 Newsletter
Updated April 12
San Antonio Independent School District will soon have a new superintendent — Jaime Aquino, a reform-friendly career educator with experience in the nation's largest school systems. 
"I will work tirelessly to ensure that every child in every school receives the highest quality education possible. I don't take this job lightly," Aquino said at a Monday school board meeting. In touring the schools in San Antonio during the interview process, he said, he "was inspired by their stories, by their hopes, and by their sense of optimism."
Monday's announcement, which will be followed by a mandatory 21-day waiting period before a contract can be signed, comes six months after Pedro Martinez left the job to helm Chicago Public Schools. Many are hoping Aquino will pick up where Martinez and his innovation chief, Mohammed Choudhury, left off.
"Pedro, Mohammed Choudhury and our board ran the first lap of a race, but that race is far from finished," former district board Trustee Steve Lecholop told The 74. Lecholop, who also had a large hand in recruiting Martinez to San Antonio in 2015, played an active role in the search, despite losing his board seat in 2021 to one of Martinez's most outspoken critics. "This is not tearing down and rebuilding in your own image. This is a continuation of a significant amount of process," Lecholop said.
The board still has the majority that carried out Martinez's reforms, and Trustee Ed Garza told The 74 the board was looking for someone who "didn't need any convincing" as to the value of Martinez's and Choudhury's reforms, which included socioeconomic integration, open-enrollment schools and a framework for teacher incentive pay.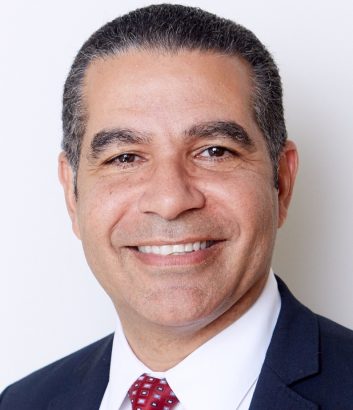 However, Garza acknowledged that Aquino, having served as a deputy superintendent in Los Angeles, Denver Public Schools and New York City, will bring ideas and experiences of his own — as well as, he hopes, a steady hand. In areas where Martinez and his team struggled, such as coalition building, the district board hopes Aquino will shine.
"He's coming at a time when the district needs some healing. Not just from COVID, but from the roller coaster of the last six years," Garza said. While he celebrated the pre-pandemic progress made under Martinez in increasing student enrollment and academic achievement, he said there had been some who had been jarred along the way.
The board gave special consideration to Aquino's ability to balance the needs of various communities, Lecholop said, and to his experience in large, urban districts where kids experience high poverty and have diverse needs. He said he wanted to see a candidate's commitment to equity based on experience and results.
Feedback from the community during the search process indicated that parents wanted a superintendent who shared the lived experiences of their children, said San Antonio ISD Board President Christina Martinez.
"I think what we need right now is inspiration, and you bring that," Martinez said to Aquino at Monday's meeting.
Born in the Dominican Republic, Aquino learned English as his second language, as do more than one-fifth of San Antonio district students. He immigrated to the United States in the 1980s as a teacher.
"My life journey is probably very similar to many of the families in San Antonio," Aquino said, shortly before continuing his remarks in Spanish.
Among issues that came up in vetting Aquino were a purchasing controversy in Los Angeles and Aquino's departure from Rochester City School District in New York. 
Aquino has consistently denied any wrongdoing in L.A., where critics questioned whether he had given his former employer, Pearson, advice on bidding for a contract to provide iPads for the district's one-to-one technology rollout. Many attributed his 2013 departure to the stalled rollout of the Common Core standards, and he wrote in a memo to district employees, "​​the current political climate does not allow me to lead an agenda that is in the best interest of kids."
In Rochester, where Aquino was appointed a "distinguished educator" to consult on needed improvements in 2018, he left after his one-year contract was up. Some expressed frustration with his short tenure, and his final report declared Rochester "a community with low expectations for students rooted in a deep history of institutional racism."
By contrast, Aquino said he plans to serve San Antonio in the interest of making it "a city that gives every child a fair shot at the American dream," where any kid can see a pathway forward, including those who see themselves in his journey.
Get stories like these delivered straight to your inbox. Sign up for The 74 Newsletter