Sahm: 5 Reasons Why John King Is the Change Agent We Need at the Department Of Education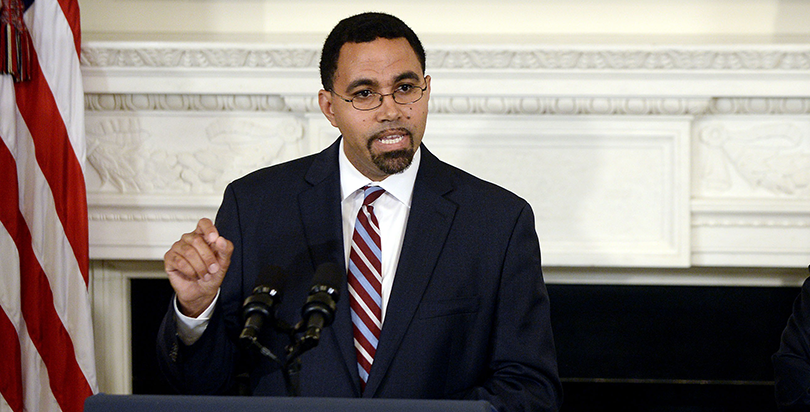 In a 49-40 vote Monday afternoon (that saw most Democrats
back away
from their threatened opposition), the Senate confirmed former New York State Education Commissioner John King as 10th secretary of the U.S. Department of Education.
It's sure to be a bumpy road ahead. Given the upcoming challenges he'll face implementing the Every Student Succeeds Act, and the political turf wars that are currently paralyzing congress, King, who has served as acting secretary since January, is sure to face more than his fair share of political standoffs in the months ahead. Here are five reasons he's the right man for the challenge:
King is unquestionably qualified. As a former teacher, school leader, and state commissioner of education, he would arguably be the most qualified secretary of education since the department became a cabinet-level agency in 1980.
King was a thoughtful leader of the New York State Department of Education during a period of unprecedented change. In recent years, states across the nation have struggled to improve teacher quality and evaluations and implement the Common Core's more rigorous expectations for students. First as deputy commissioner and then commissioner of education, King was responsible for some of the most thoughtful policy responses to these challenges in New York, including improvement in the preparation and certification of its teachers and an EngageNY website that has become the most heavily trafficked teacher support resource in the country.
The education department needs a confident change agent. Following the bipartisan passage of ESSA, there is now a wave of important new rules and regulations that need to be clarified. As Senator Lamar Alexander, chairman of the education committee, has said, "For proper accountability, especially as we work with the administration on implementing the new law governing elementary and secondary education, it is important to have in charge of the department a member of the president's cabinet confirmed by the United States Senate."
Congress' ongoing debate about college affordability could use an expert opinion. Congress is now working on reauthorizing the Higher Education Act, which encompasses federal student loans and grants including the $33 billion-Pell-Grant program. While most observers don't expect a higher education bill to emerge until after the presidential election, it would be nice to have a secretary of education to inform the ongoing discussion around how to make college more affordable and reduce the crushing burden of student debt facing many families today.
He is a champion and cheerleader for strong educators. King understands the importance of strong schools like few others. King's mother died of a heart attack when he was 8 years old, and his father descended into Alzheimer's disease soon after, leaving King an orphan at the age of 12. School became the safest, most stable and nurturing place he knew. "New York City public school teachers are the reason that I am alive," King said at the White House after President Obama announced his nomination. "Those teachers created amazing educational experiences, but also gave me hope — hope about what is possible, what could be possible for me in life."
---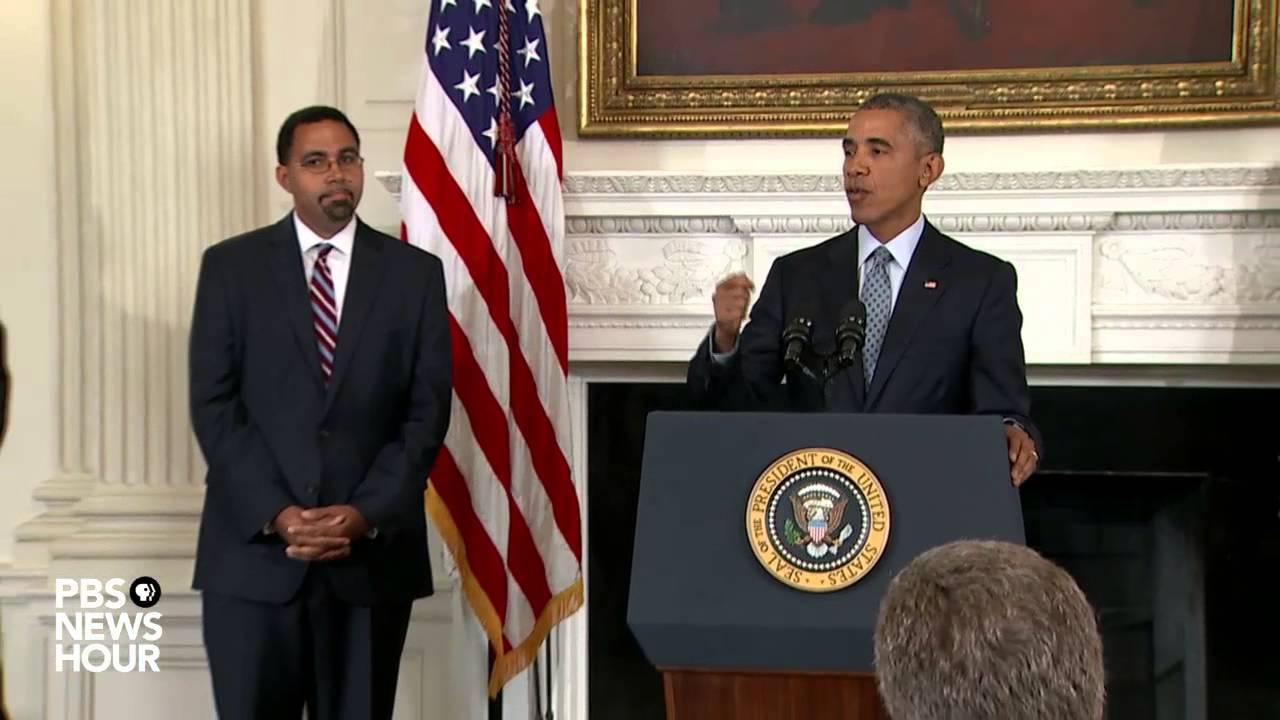 ---
Some conservatives oppose King because he has been a supporter of the Common Core State Standards, but thanks to ESSA, that debate is now largely playing out at the state level. The new federal education law explicitly forbids the department of education from having any say whatsoever over the standards and assessments that states employ. A couple states have dropped the Common Core standards, others have tweaked them. Many are taking a fresh look at assessment exams. Under the new law, states are firmly in the driver's seat.
Some liberals oppose King because he founded one of Boston's first charter schools, Roxbury Prep, and went on to play a lead role in the Uncommon Schools charter network. But charter schools are public schools and a growing amount of serious, independent research points to their efficacy. Except on the far-left fringes, charters are hardly controversial. Even Bernie Sanders recently affirmed his support for charter schools, earning the
praise
of the president of Democrats for Education Reform, Shavar Jeffries, for recognizing that "public charter schools can and do provide essential educational options for students, many of whom do not have other high-quality public options available."
(Read more about Sanders' charter comments)
Education, like so many issues these days, has become needlessly polarized. People of good will who have dedicated their lives to improving public education have somehow become separated into warring camps: the "reformers" who favor accountability and competition and the "broader, bolder" folks who want strong community schools that nurture "the whole child."
John King understands that these two camps share quite a bit of common ground. He
said as much
in his confirmation hearing last month when he called for "a much-needed reset in the national dialogue" and noted how in recent years, "education policy discussions have too often been characterized by more heat than light." Here's hoping his confirmation as education secretary will spark a new era of reform: one that is built upon cooperation and collaboration.
It's time for a truce in the ed wars, and King seems as likely a figure as any to negotiate the terms.
Get stories like these delivered straight to your inbox. Sign up for The 74 Newsletter