Rural Libraries to the Rescue: As the Pandemic Weighs Down Reading Scores, the Rural Library Fellowship Aims to 'Activate' Local Institutions Around Third Grade Literacy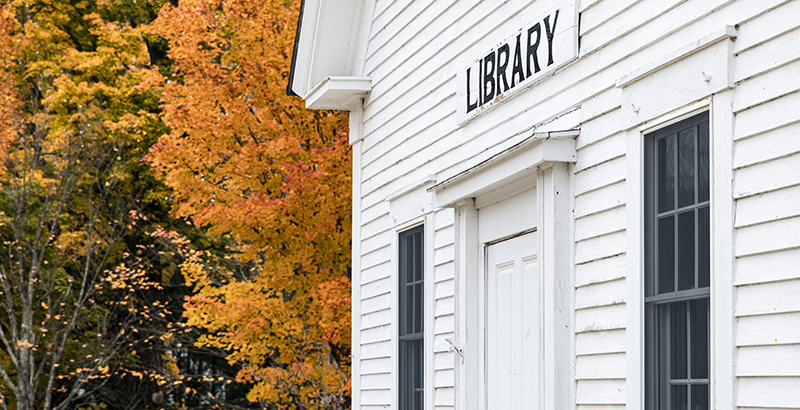 This article, which originally appeared at The Hechinger Report, is being co-published here via the SoJo Exchange from the Solutions Journalism Network, a nonprofit organization dedicated to rigorous reporting about responses to social problems.
Three years ago, Darlene Thomas-Burroughs, branch manager of the Hardeeville Library in the rural town of Hardeeville, South Carolina, heard about a new way that library employees could help kids boost their reading scores. Intrigued, she signed up for the seven-month program, offered by Partners for Education at Berea College and the federal Promise Zone program. The series featured monthly webinars and networking opportunities meant to help librarians learn to work with the educational system and build relationships with community members—all with the ultimate goal to improve third grade reading levels.
Thomas-Burroughs came away with a host of ideas. She started planning scheduled events at her library for local child care centers, recommending books tailored to what children were learning in school and established a partnership with a local health center to create a mentoring program. Equally helpful, she found, was the access she now had to a community of library employees across the country to provide camaraderie in what can be an isolated field. "There was a lot of good feedback, a lot of good suggestions as to how to meet the challenges with certain situations," Thomas-Burroughs said.
The same program that so benefited Thomas-Burroughs has launched again in a longer, more intensive form by Berea College. The two-year Rural Library Fellowship, funded by a grant from the Institute of Museum and Library Services and Save the Children, is attempting to boost the capacity of libraries and "activate libraries around third grade reading" according to Dreama Gentry, executive director of Partners for Education at Berea College. "In rural places, the library and the school are the hubs," Gentry said. "Our focus is really how can libraries accelerate outcomes for kids."
Nationwide, at least sixteen states and Washington D.C. require schools hold back most students who are not reading proficiently by the end of third grade. Research shows if students are not reading at grade level by third grade, they are less likely to graduate high school. The Rural Library Fellowship comes at a time when test scores show many students have lost ground in reading and more are reading below grade level than last year due to the pandemic. Educators say many children have lacked access to books at school this year due to pandemic-related protocols.
Some libraries across the country have tried to innovate during the pandemic, offering mobile libraries, outdoor story times and mailing books to children at home. With the launch of the new fellowship program, twenty-two library employees from rural libraries nationwide will receive professional development on topics like brain science and early literacy, as well as coaching on how they can help boost literacy. Fellows will receive a small stipend and project funds to create a literacy-based program in their library. Some examples: updating libraries with culturally appropriate books or interactive activities like a "story walk" that incorporate literary elements through a walking trail.
Darlene Thomas-Burroughs said the professional development is unique in its focus on third grade reading levels. While her library is open to limited capacity, she's planning for the end of the pandemic when she can roll out more plans and become "the best little rural library in South Carolina."
This story about third grade reading was produced by The Hechinger Report, a nonprofit, independent news organization focused on inequality and innovation in education. Sign up for the Hechinger newsletter.
Support The 74's year-end campaign. Make a tax-exempt donation now.