Rubin — A Personalized Approach to Personalized Learning: How This 5-Step Pathway Is Helping School and Districts Experiment the Smart Way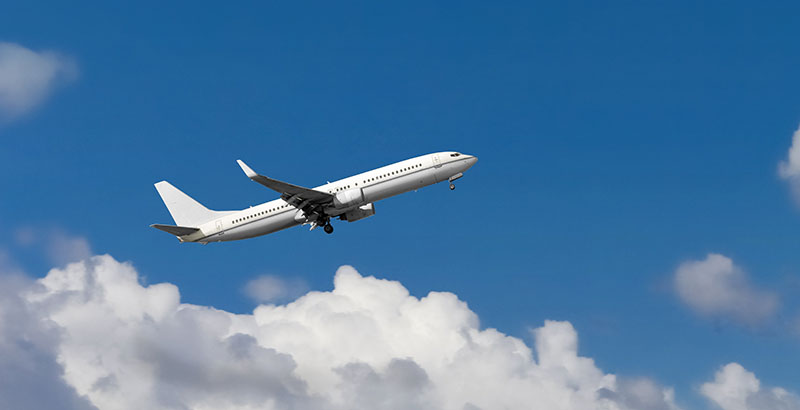 This is one in a series of articles and essays we're publishing around the annual South By Southwest Education conference. See our other SXSWedu posts; get our latest coverage delivered straight to your inbox by signing up for The 74 Newsletter.
Shawn Rubin will be presenting the "Pathways to Personalization" framework at SXSWedu on March 6.
Writing this post from 30,000 feet in the air, somewhere above Ohio en route to Seattle, I am struck by how smooth my trip has been thus far. Seattle is more than 3,000 miles from Providence, a trip that would have required months of travel in the days of the Oregon Trail; however, thanks to innovations like Lyft, Delta Air Lines, and the FAA, I will likely arrive in time for dinner.
When I woke up at home this morning, I knew exactly where I was starting from, broken dishwasher and all. My destination was clearly defined: a West Coast city with a large amount of rain and great coffee. GPS helped my driver find Rhode Island's T.F. Green Airport, and I'm assuming my pilot is relaxing as we speed on autopilot toward the great Northwest. Three weeks ago, when I booked this trip, I simply determined my preferred route, set it, and forgot about it.
If only school change could be this straightforward.
From Providence to Seattle, educators, families, and especially students are calling for education transformation, but they are struggling to get from where they are to where they want to be. Sometimes preferred routes come in the form of buzzwords like "blended learning," "personalized learning," or "deeper learning redesign." Sometimes these calls to action are driven by poor test scores or a lack of rigorous grade-level curriculum. Many are looking for more equitable models that are able to transcend systemic racism and poverty contributing to opportunity gaps.
Regardless of the impetus for change, we know our system must evolve. Our students deserve a new vision for teaching and learning that breaks the stagnation of our legacy models.
The process for achieving school change is much less like my flight and much more like an unpredictable space mission to a remote galaxy. Too many school and district leaders begin a journey of change without a clearly defined destination because their knowledge consists of word-of-mouth exchanges at conferences or the promises of new ed tech platforms. Even when leaders do the hard work of clearly identifying problems of practice and researching new models to which they can aspire, school change currently offers no established routes for taking teams from point A to point B in an accountable and efficient manner.
When the Highlander Institute team first began supporting schools and districts determined to shift instruction to be more student-centered, we typically overpersonalized our services. Some requests asked for help creating a one-to-one program to provide "21st century learning" for all students. Others asked us to run professional development for teachers around a new learning management system. Sometimes we'd be asked to observe teacher instruction and then implement cycles of embedded coaching support. We listened and obliged each of these requests, many of which led to exciting pockets of innovation — but we rarely saw change take hold across all classrooms in a school or district.
As we studied the many ways in which we were supporting schools and districts and unpacked our efficacy data around classroom shifts and student outcomes, we learned a lot about what levels of implementation and commitment were necessary for a truly transformative change to happen. We determined that what we needed was a change process rooted in research and development that schools and districts could commit to over time. We knew it had to emphasize local voice and agency across all stakeholder groups but still allow for the integration of nationally proven and research-backed practices, products, and strategies. We knew the process must provide leaders with the flexibility to explore and iterate but also account for wrong turns in a way that would not lead to unintended consequences for students and families.
It was with this intention that we developed our Pathway to Personalization Framework, which was just released as a book, Pathways to Personalization: A Framework for School Change, through Harvard Education Press. Our framework lays out a process that consists of five phases, taking teams from planning to scale over a multi-year arc of change. A lead change agent begins the Plan phase with a local design team by organizing a self-study and setting a vision for a pilot. The Pilot phase engages carefully selected teachers to further define how priorities can be operationalized. Once pilot classrooms get up and running, design team members use an established measurement plan to evaluate ongoing successes and challenges, which lead to pilot adjustments that are continually supported, documented, and discussed with a lens toward continuous improvement.
Once pilot classrooms are demonstrating areas of success, design teams switch gears and enter the Refine phase, in which they codify what has worked, including lessons, activities, routines, protocols, tools, and reflections, in order to create a customized road map for replication with a larger base of teachers. At this point, design teams enter the Grow phase, which is focused on strategic scaling and includes an analysis of competing initiatives, current policies and barriers, professional learning models, and current curriculum resources. Once design teams have identified a vision and direction for getting to scale, they can look for external partners to help source solutions to more complex and structural problems as part of our Network phase.
Our framework is not a one-size-fits-all approach in which each school or district moves toward a predetermined definition of personalized learning. Instead, it is a process for understanding current conditions, establishing a common destination and building effective pathways that teachers can use to support their journey.
It took years of exploration, innovation, and iteration to get to the place where one can fly smoothly and safely across the country in an afternoon. While we don't expect school change will ever be quite this linear or expedient, we do believe that having a process-oriented approach provides the scaffolding necessary for the right stakeholders, with enough structure, to start the journey and stay the course until all students have a more purposeful and equitable learning experience.
Shawn Rubin is chief education officer of the Highlander Institute, a nonprofit organization envisioning an equitable, just educational system that meets the needs of all students as it prepares them for success in a complex, rapidly changing world. He will be presenting the "Pathways to Personalization" framework at SXSWedu on Wednesday, March 6, from 11 a.m. to 1 p.m. in room 412 of the Hilton in downtown Austin, Texas. He will be signing copies of Pathways to Personalization: A Framework for School Change following his session, at 1:30 p.m. on the Atrium Landing, Level 3, in the Austin Convention Center, 500 E.
Disclosure: Walton Family Foundation and Carnegie Corporation of New York provide financial support to the Highlander Institute and The 74.
Support The 74's year-end campaign. Make a tax-exempt donation now.