Rotherham: What the Washington Capitals Just Taught a Whole Generation of Young Hockey Fans About Embracing Your Emotions — and Living in the Moment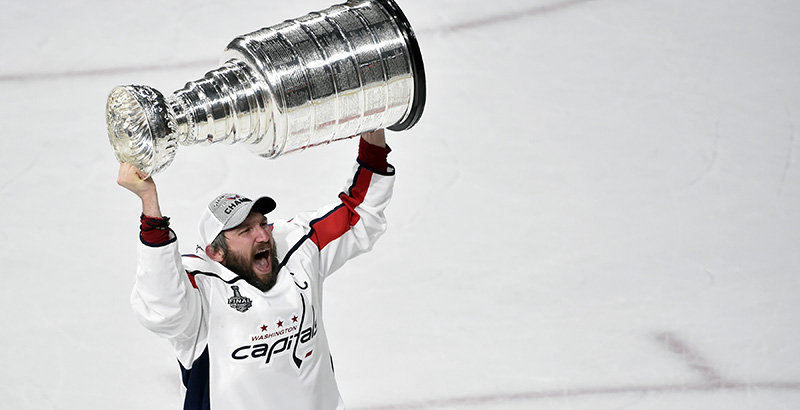 Unless you've been living under a rock, you know that the Washington Capitals won their first Stanley Cup in franchise history last week. What you may have missed since then if you're not a Washingtonian or a hockey fan is the epic bender the team has been on since — well, pretty much since hoisting the cup on the Vegas ice Thursday night.
Now, as the binge enters its fifth day, with a citywide parade no less, the clucking is starting that this is not what role models do — or that part of winning is acting like you've been there before.
Forget that.
Even though the celebration is not entirely G-rated, it's actually a good lesson for kids: Don't be too self-conscious, and don't be afraid to show your emotions.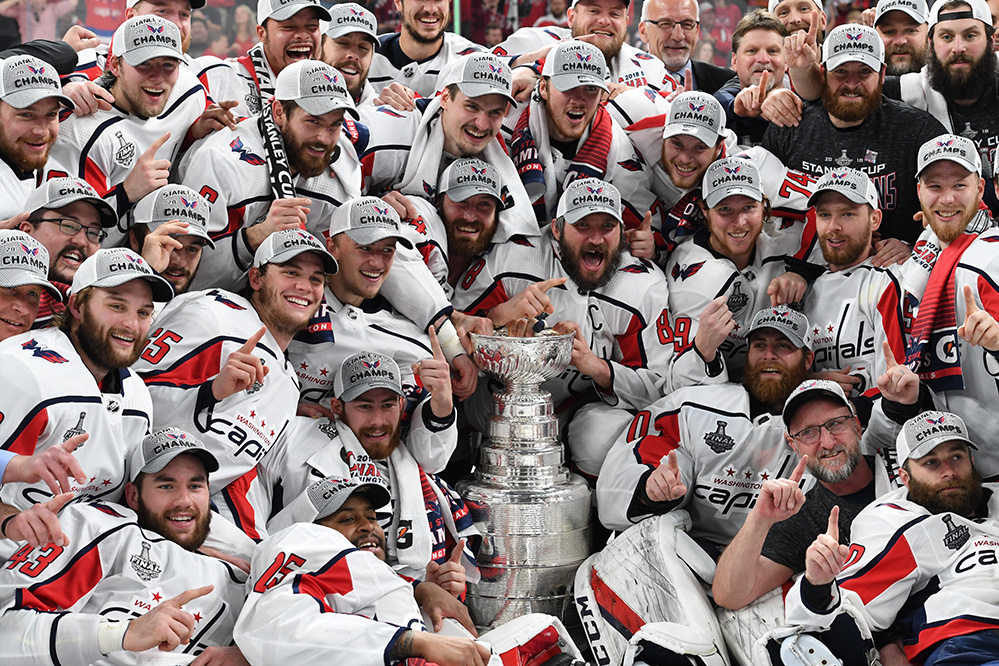 Throughout the playoffs, the Capitals' captain, Alex Ovechkin, made no effort to hide his feelings, whether happiness or frustration. After the team won, Ovechkin kept that up — he didn't hide his emotions or go for detachment and playing it cool. Instead, he reveled in an accomplishment that had brutally eluded him for years. His teammates reacted the same way — they didn't act like they'd been there before. Exactly the opposite, actually. It was pretty clear that all but one of them had not been here before.
An all-night party in Vegas was followed by one back in Arlington, Virginia, where the Caps practice. Then came an epic day in D.C. when the Caps were expected to stay for an inning to be honored at an afternoon Washington Nationals baseball game but instead slammed beers for all nine innings while lifting the cup and generally celebrating.
After that, it was Caps swimming in city fountains, Caps doing keg stands (in the cup, of course), Caps partying at various bars late into the night, Caps getting tattoos, and confirmed and unconfirmed sightings of Caps partying all around town.
It was a legit bender and very un-2018 and not something you usually see from professional athletes in public — and especially with fans.
Fans, for their part, ate it up.
At one level, sure, it's not a great example. But at another, it really is. So while you might spare your younger kids the boozy details, it was nice to be able to tell them this team was enjoying their win, in touch with the moment, and not ironically detached from the whole spectacle. That's pretty un-2018, too, and why a bender of all things turned out to be (again, with a little cleansing to make it age-appropriate) a pretty refreshing and teachable moment.
Get stories like these delivered straight to your inbox. Sign up for The 74 Newsletter