Rotherham: Students Walking Out of Class in Protest Have the Right Idea. It's the Adults Who Are Messing It Up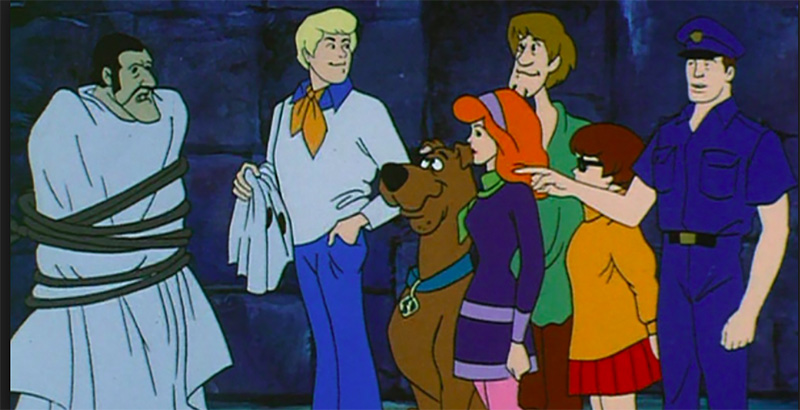 It's an apt illustration of the times and an inversion of Scooby-Doo — the kids are about to do something and the adults are poised to screw it up with their meddling.
As you no doubt know, large-scale walkouts are planned Wednesday in middle and high schools across the country in an effort to call attention to the problem of school shootings and gun violence. As a parent, a college teacher, and a citizen, I'm excited to see young people engaged in big civic questions. Yet something about how this is playing out doesn't ring right. It's not the kids — regardless of your take on school safety or guns, it's inspiring to hear young people talk and ask questions about a civic issue. The problem here is the adults.
First, many schools are sending letters home outlining for parents all the steps they will take to ensure a safe and orderly walkout that is sanctioned by school administrators. As Robert Pondiscio points out, a school-sanctioned walkout isn't really a protest at all — it's a field trip. By definition, mass protests or small acts of civil disobedience are not supposed to be orderly or preapproved. They're also not supposed to be consequence-free. We call it civil disobedience for a reason. From Antigone to Martin Luther King, the core idea is that you accept the consequence of your action to highlight injustice.
Looking for schools to lead the way on a student protest by making it consequence-free before young people decide to participate is exactly backward. The consequence should follow the act; otherwise, it's theater. Reasonable people can disagree on the appropriate consequences, and their severity, for a protest like this. One Texas school district initially said three days of out-of-school suspension, which seems excessive. But we should applaud treating this as a real protest rather than a school activity and planning consequences accordingly. Any punishments need not be draconian and could be creative. Why not use any suspension for projects on the history of civil disobedience — Gandhi or King — or a book report on Emerson or Thoreau?
Yes, schools have a custodial responsibility for the kids in their care, but we might ask what kind of message it sends to young people when we signal it's best to join protests and movements that are approved and mapped out in advance? Our important social movements didn't seek or receive permission, and we do kids no favors by implying that a light touch or state-sanctioned activism can really address embedded problems.
In the same vein of today's unsatisfying political choice between right- and left-wing authoritarian impulses, we might ask why we want public schools — which are government agencies — sanctioning protests in the first place. By now, the unpredictable trajectory of American politics should be obvious: At some point, it might not be your favored issue getting the nod. Given that younger Americans are increasingly comfortable with enforced restrictions on speech and expression, anyone concerned with civil liberties should be leery of government agencies anywhere near what smacks of approving content for protests.
The picking and choosing of issues should concern us in other ways, too. Would all the colleges offering special dispensation for any discipline that does result from this walkout rush to do the same for students who protest in favor of Second Amendment rights? What if they were walking out for legal weed? That's an issue many would argue has a moral component, too, given drug laws in this country. It would seem inappropriate to penalize a student for activism, or to treat a suspension for a protest the same as a suspension for an assault, when considering an admissions decision. But vocally blessing and encouraging certain protests in advance? That's a politically fraught business for colleges. We should want students to advocate for what they believe regardless of what various authorities think — not because of it.
So, yes, I'm excited to see young people talking about issues, engaged in something bigger than themselves, and becoming politically aware. (And, in my view, we ought to do something about gun policy in this country.) The kids are all right. It's the adults who aren't. This is a teachable moment about civil disobedience and noncooperation and a time to have high aspirations for young people and what they can do. Instead, with the best of intentions, too many schools are laying the groundwork for different implicit lessons this week, ones we might not want to teach tomorrow's leaders.
Get stories like these delivered straight to your inbox. Sign up for The 74 Newsletter