Romfo: In New York, Parents Want and Need School Choices for their Kids. So Why Are the City and State Putting Up Roadblocks?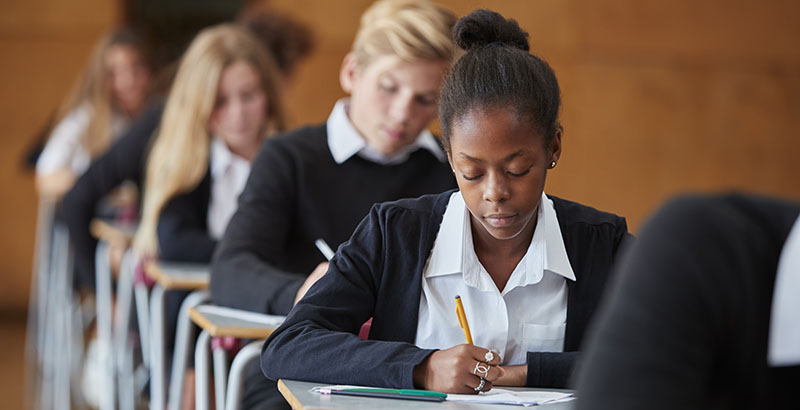 The COVID-19 pandemic has dramatically exposed the need for parental choice in education, and nowhere more starkly than in New York. As we saw this spring, when some students adapted quickly to remote learning while others struggled, in education, one size does not fit all. Now more than ever, parents need to be in control of how their children are educated. And for that to happen, we need to preserve and strengthen a healthy diversity of quality educational options.
That's why at Children's Scholarship Fund, the organization I run, we are so grateful that the vast majority of the 220 New York City private schools our scholarship recipients attend reopened this fall with five-day-a-week in-person learning, as well as a remote option for families who preferred to keep their children at home.
It's also heartening to see a 31 percent increase in the number of homeschoolers in the city this school year. And although numbers are not readily available for learning pods and microschools that have been forming to meet parental demand, we welcome those too.
Indeed, support for parental choice in education is widespread in New York. For example, a recent Manhattan Institute poll found a stunning 71 percent of New Yorkers support education dollars following children so they can enroll in the public, charter or private school of their family's choice. Tellingly, support was even higher among families with children attending New York City public schools (81 percent), and Black and Hispanic respondents (72 and 84 percent, respectively).
Yet, just when we should be acknowledging the widespread desire for parental control and encouraging a robust variety of quality education options, New York is tamping down innovative efforts and adding roadblocks and regulations.
For example, New York City paused open enrollment transfers during the summer, constricting families' learning options.
Even worse is the news that the New York State Education Department is reviving its push to dictate curricula at private schools to comply with a century-old state law calling for nonpublic schools to offer instruction "at least substantially equivalent" to what a student would receive at a public school. Schools found lacking could be subject to closure. This despite the fact that families who can afford them have actively determined these schools serve their children better — whether because a school offers a safer learning environment, or a curriculum that reinforces a family's religious beliefs or cultural background, or includes foreign languages the family has deemed important. No matter the reasons parents have for choosing tuition-based schools, they have decided that paying out of pocket is worthwhile even though they could send their children to a neighborhood public school free of charge. That decision should be respected.
Does it make sense to threaten to destabilize private schools that educate thousands of young New Yorkers? New York private schools already face immense challenges, including reduced tuition as families struggle with unemployment and lost income due to the pandemic. At the same time, these schools have stepped up and invested millions in unexpected costs to reopen safely while meeting required COVID regulations. If anything, public schools could learn from them.
This School Choice Week is a time to consider what learning options families have and what options they are still waiting for. I hope that in the coming months, policymakers will make life easier for families by helping private schools, homeschools and other learning methods thrive instead of adding new challenges.
Now more than ever, we need schools of all types to flourish so all children have a better opportunity for an education that prepares them well for the future. And we need to entrust and empower parents with the resources to choose what works best for each child. The future depends on all our children having an equal opportunity to get a quality education.
Darla M. Romfo is president and chief operating officer of the Children's Scholarship Fund, a nonprofit that provides partial scholarships for low-income children in grades K-8 to go to the school that best meets their needs.
Get stories like these delivered straight to your inbox. Sign up for The 74 Newsletter