Robson: No Gym? No Cafeteria? Analysis of Student Funding in Idaho Shows How Charter Schools Must Do More With Less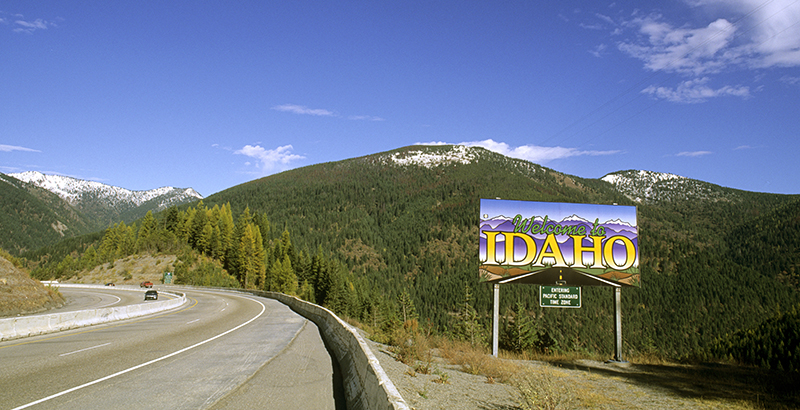 Charter school critics often accuse the sector of draining money from public schools. But the reality is that charter schools receive less funding than district schools. Researchers at the University of Arkansas reconfirmed this in a recent report that found that charter schools nationwide receive nearly $6,000 less per student than district schools — and that this gap has grown over the past decade.
Hidden in these numbers is another overlooked disparity: funding for facilities. Charters often end up with less-than-ideal facilities that can force school leaders to make compromises in resources, staffing, or educational programming. Even those able to scrimp and save enough to build their own facilities end up making design compromises that district leaders would likely never consider, such as building a school that lacks a gym or cafeteria. Kids need clean and safe spaces in which to learn, and right now, charters are at a major disadvantage.
My colleagues and I recently did a deep dive on this situation in Idaho and found that nationwide trends are mirrored locally. In Idaho, charter schools receive $445 per pupil in state funding for facilities. District schools get nearly three times that: $1,206 per pupil on average, in both state and local funds.
Less funding forces charter leaders to be frugal and creative in their school construction projects to ensure that their buildings are both financially sustainable and able to meet their students' needs. Idaho's charter leaders have risen to the challenge. Our comparison of recent district and charter construction projects finds that Idaho's charter school leaders spend one-third to one-half as much per seat to build their facilities as school districts do. In Boise, for example, the district spent about $27,000 per seat to build two new elementary schools. A local charter school spent $13,000 per seat to build its school — less than half what the district spent.
What are charter leaders doing differently? Our analysis finds that charter and district leaders spend about the same per square foot. They're just building smaller buildings.
That means that charter leaders are making compromises on amenities that most district leaders never have to consider. That Boise charter that spent $13,000 per seat? Its leaders chose to forgo building a gym or cafeteria. Instead, the school purchased land adjacent to the local Boys & Girls Club and signed a 30-year joint-use agreement to share space. The agreement gives the charter school exclusive access to the Boys & Girls Club's gym and cafeteria during the school day. The Boys & Girls Club, which is at capacity and turning away kids after school and in the summers, gets access to the charter school's learning spaces so its programming can accommodate more students.
About 20 miles away, in Meridian, Idaho, Forge International Charter School's leaders chose to build a gym and a cafeteria but made cuts elsewhere: They're building about half of their optimal office space, and classrooms will be about 100 square feet smaller than is typical in the district. They built their facility for about $17,000 per seat, while the district's new construction projects ranged from $24,000 to $33,000 per seat.
The challenges Idaho's charter leaders face aren't unique. A previous University of Arkansas report, which examined 30 states and Washington, D.C., found that in 27 of those jurisdictions, charter schools did not have access to the same level of facilities funding as district schools. The status was "unknown" in the remaining four states. Not a single state provided equal facilities funding to charter and district schools.
There are policy solutions that can directly address the facilities gap and support charter schools in accessing more funding: implementing moral obligation bond programs, enabling charter schools to access local funding sources, and increasing the amount of per-student facilities funding. These are all necessary and important steps toward closing the facilities financing gap. But they are not sufficient. We've got to correct the narrative that charter schools are draining funds and leaving districts cash-strapped. The numbers suggest otherwise. Instead, we should shift the conversation to ensuring that all public schools, regardless of type, have the funds they need to provide a top-notch education to their students.
Kelly Robson is an associate partner with Bellwether Education Partners, which was co-founded by Andrew Rotherham, who sits on The 74's board of directors. Prior to joining Bellwether, Kelly taught middle school English and history in Westerville City Schools in Westerville, Ohio, and in the District of Columbia Public Schools.
Get stories like these delivered straight to your inbox. Sign up for The 74 Newsletter